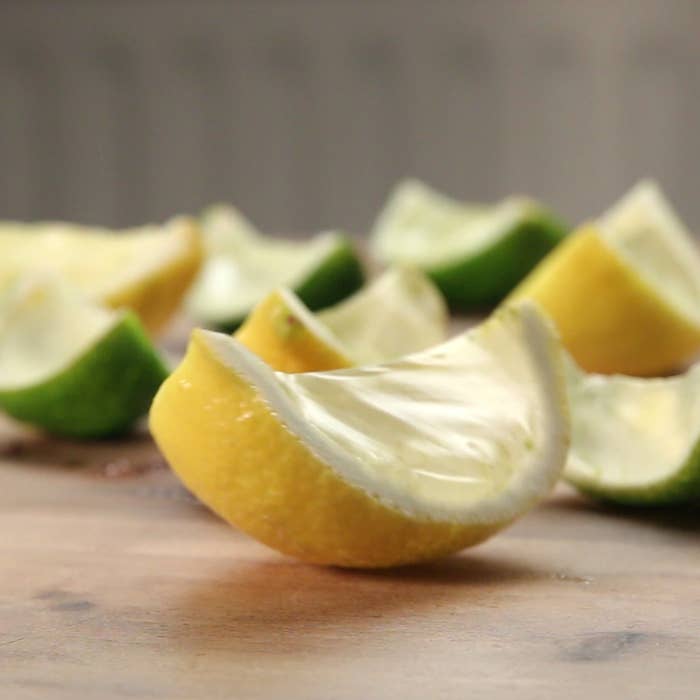 INGREDIENTS:
· 4 gelatin leaves
· 400ml tonic water
· 100ml gin
· 2 tbsp sugar
· Lemons
· Limes
PREPARATION:
1. Cut the lemons and limes in half and hollow them out. Leave aside.
2. Soften gelatin leaves in lukewarm water for 5-10 mins, then remove and wring out.
3. Boil the gelatin in 100ml of the tonic water until dissolved, then add sugar.
4. Remove from heat.
5. Add the remainder of the cold tonic water.
6. Add the gin.
7. Zest some lemon and lime into the mixture.
8. Pour mixture into the hollowed out lemon and lime halves.
9. Refrigerate for 3-4 hours until set.
10. Flip the lemons and limes over so that the rind is facing skyward, then cut in half.