1.
Hang bobby pins on a magnetic strip inside the medicine cabinet.
2.
Use a carabiner to keep your hair ties organized.
This is soooo much better than that other hair tie repository — you know, the one between the couch cushions.
3.
Organize mail and other documents with a napkin holder.
Because let's face it, what other people call paper towels, we call napkins.
4.
Save a stale baguette by rubbing the crust with an ice cube...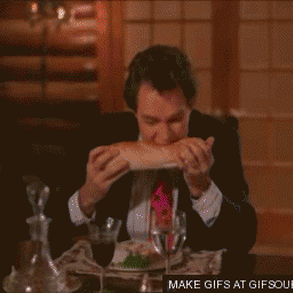 ...then bake in the oven for 12 minutes at 370 degrees. Just like new!
5.
Put all your closet knickknacks in a shoe organizer.
6.
Slide a soda pull-tab through the head of a hanger to open up your wardrobe.
7.
Label your cables for easy unplugging.
8.
Store glitter in salt and pepper shakers for arts and crafts projects.
9.
Use a lemon to get rid of hard water stains.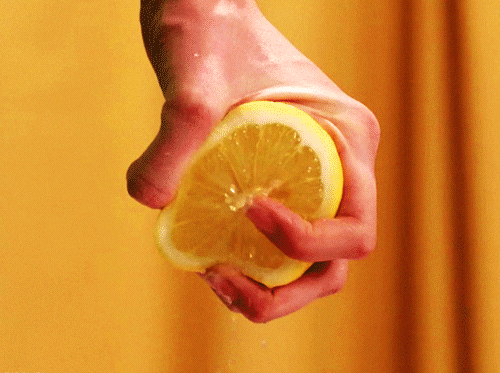 The citric acid will cut through stains, help remove rust, and leave a much better scent than chemical cleaners. Combine with baking soda and white vinegar for a beautiful shine!
10.
Put a turntable in the fridge for easy access to everything.
BPM: bacon, pickles, mustard.
11.
Recycle your floppy disks into a 3½-inch pen holder.
12.
Use half of the detergent that you normally would.