This post has not been vetted or endorsed by BuzzFeed's editorial staff. BuzzFeed Community is a place where anyone can create a post or quiz.
Try making your own!
There's A Michael Scott GIF For Every Broadway Show
Sometimes I'll start a text chain and I don't even know where it's going...
As many are wont to do in the republic of Pandemica, we find ways of comporting our hobbies from past carefree days with current social distancing guidelines. One such hobby, as previously enjoyed by myself and my best friend, was spending money neither of us really had on our unhealthy obsession with the theatre, namely Broadway.
Last night, lamenting The Broadway League's (absolutely pragmatic and reasonable) decision to suspend all performances thru the remainder of 2020, the two of us began to relive our most vivid theatrical memories via text...

...when, all of a sudden, this happened: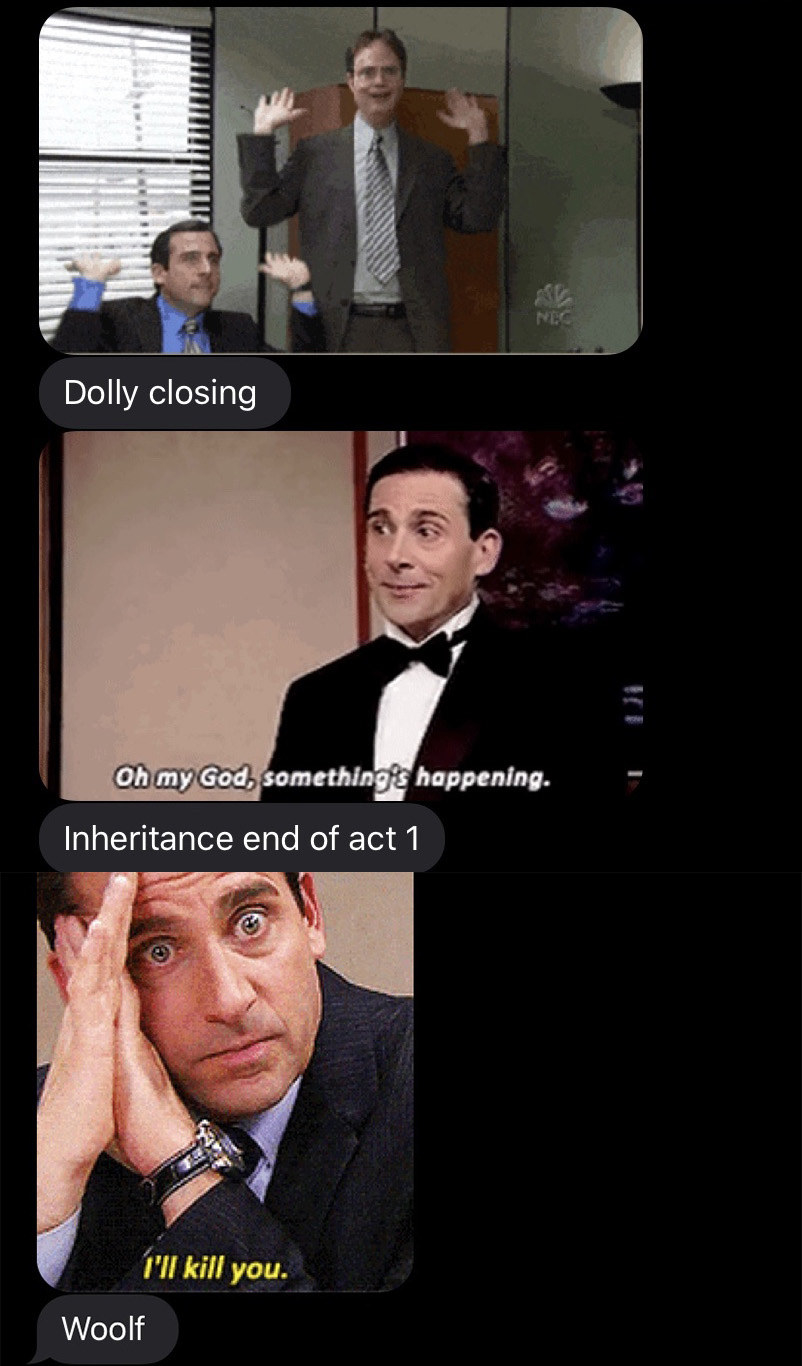 And, y'all, I was shook; not only at the rapid-fire succession of these messages, but at how each GIF perfectly captured both the shows themselves as well as our experiences attending them.
So shook, in fact, that I could barely string together a coherent response due to my own hands shaking from laughter.

I suppose we could have had our laugh and ended it there. But, as any self-respecting fan of The Office would know, when someone throws down the Michael Gary Scott gauntlet, you pick it up impulsively and run with it.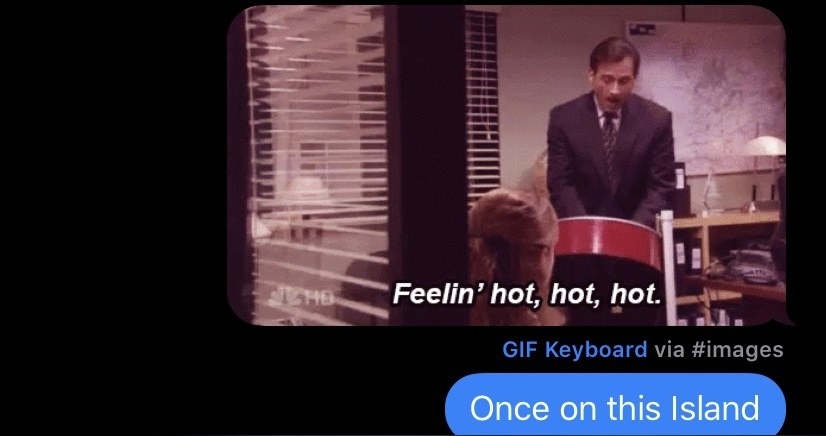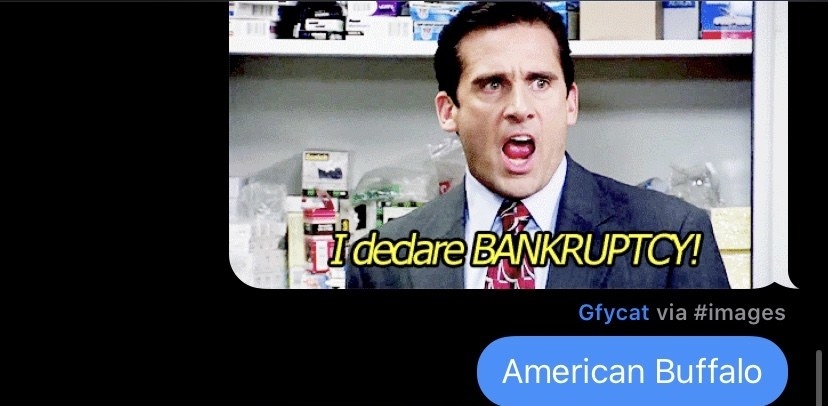 Then our sabres (sah-brays?) met in the middle.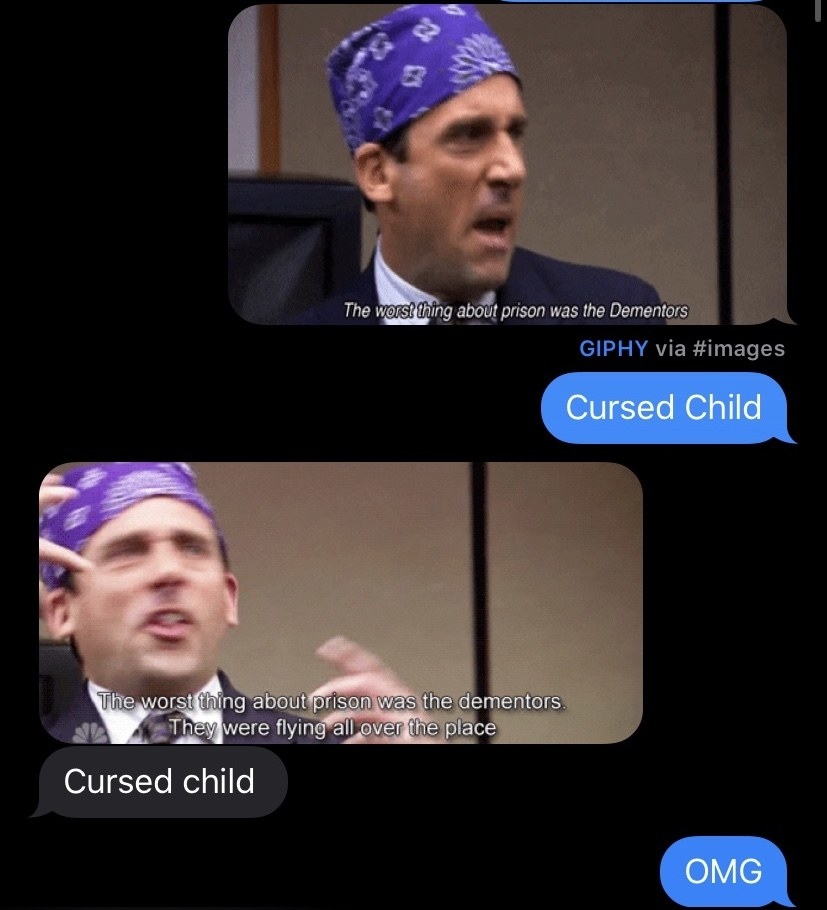 Before we knew it, it had become less of a battle and more of a combined effort to see if there were enough GIFs in existence to turn our conversation into an improver-sation worthy of MGS himself.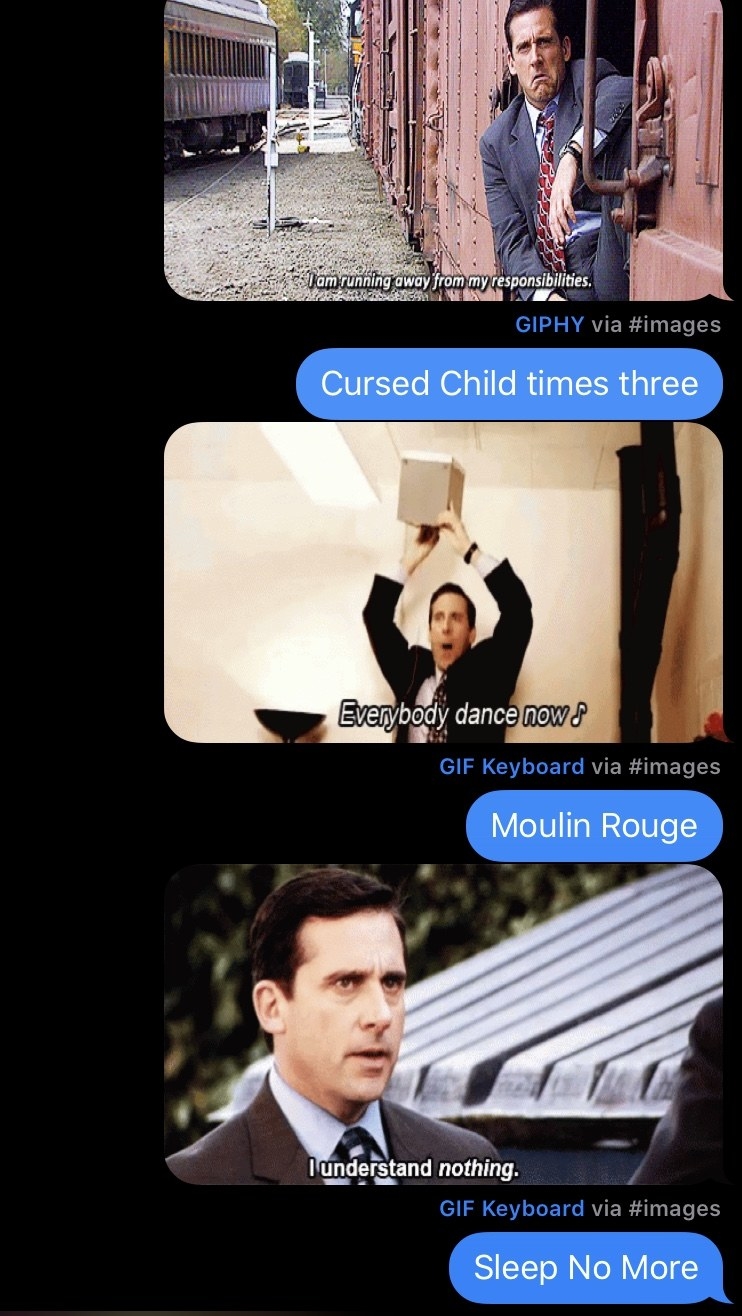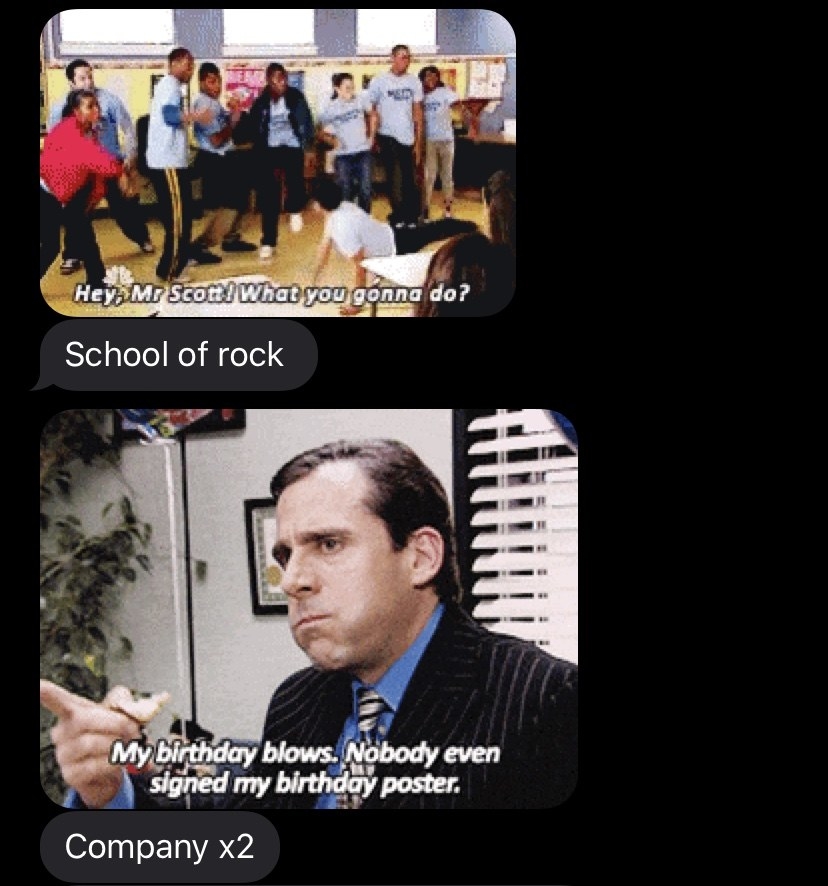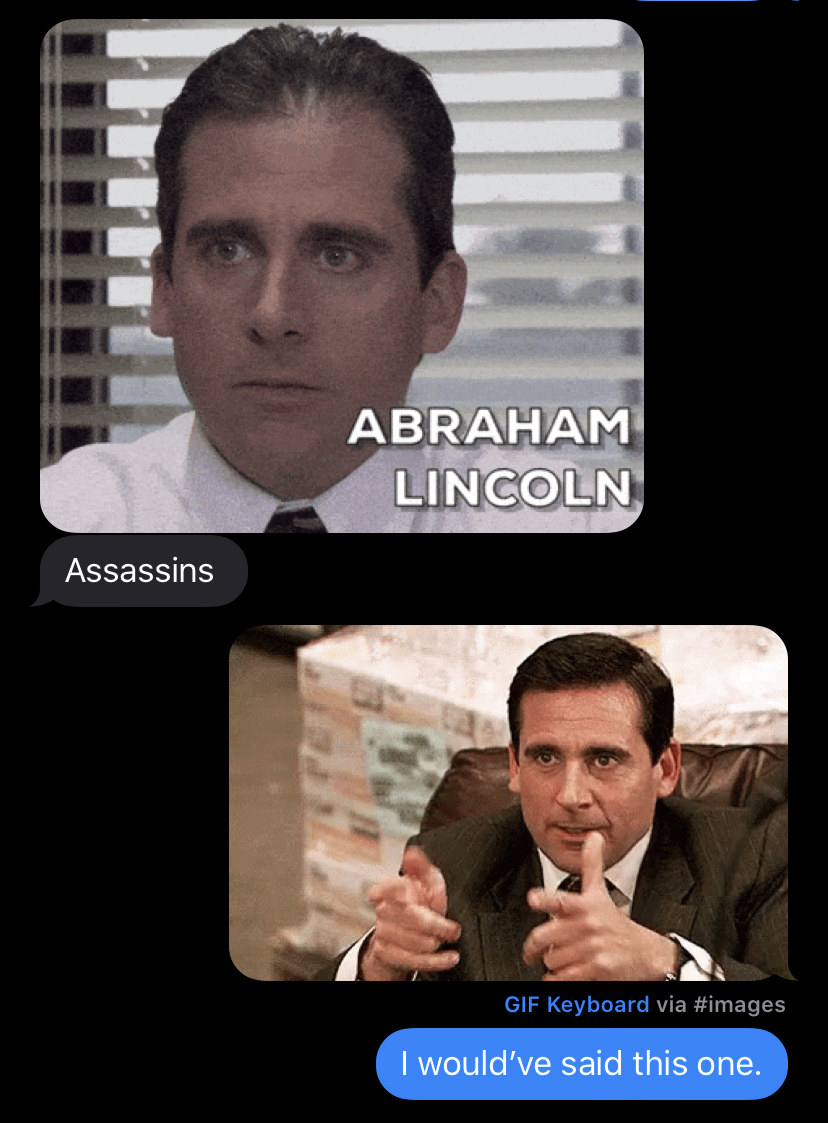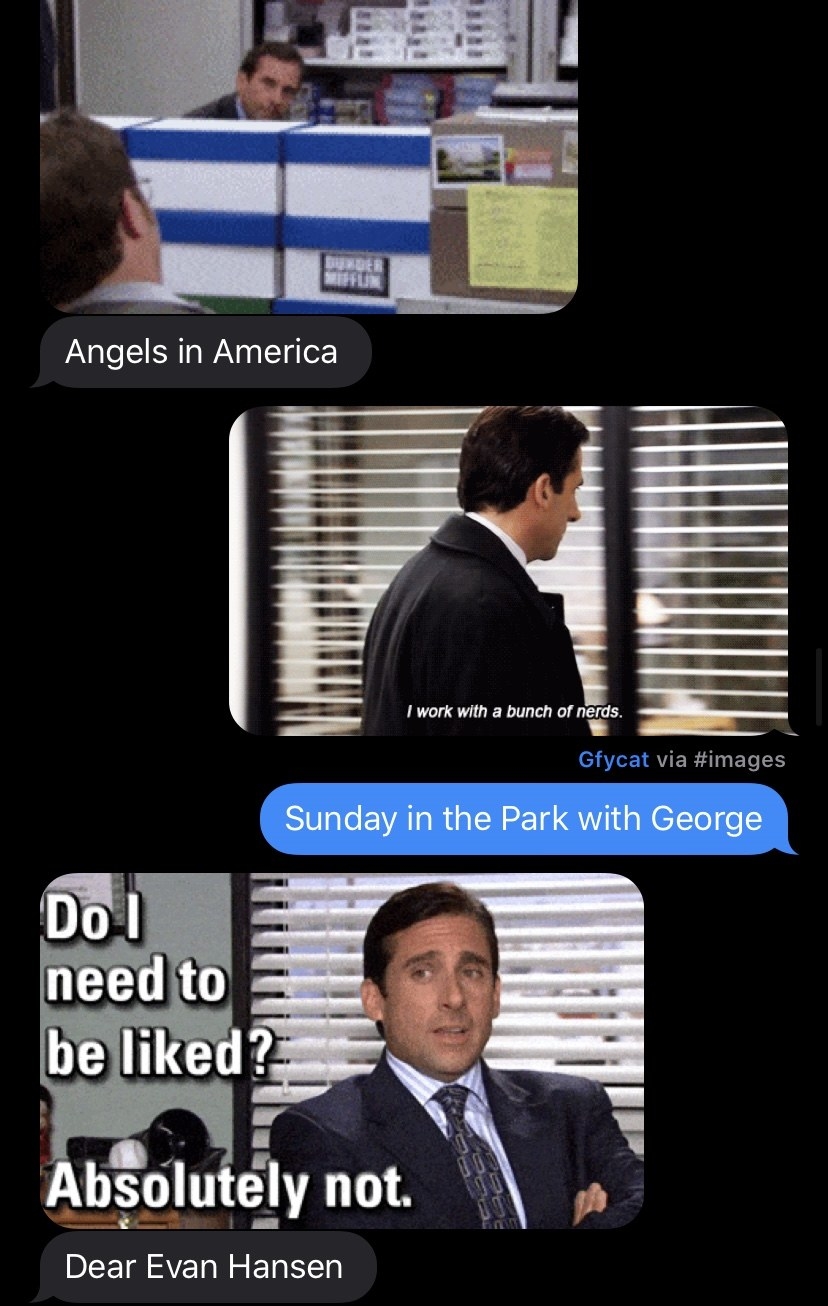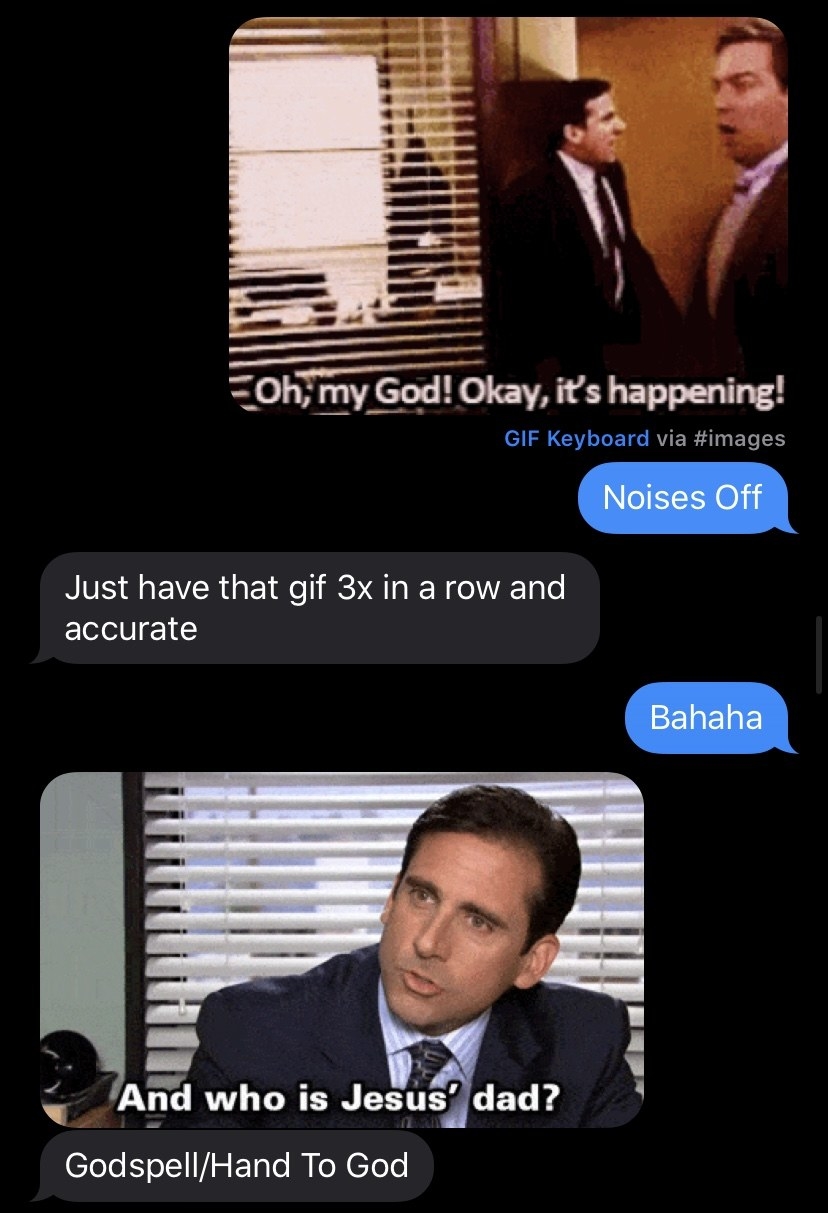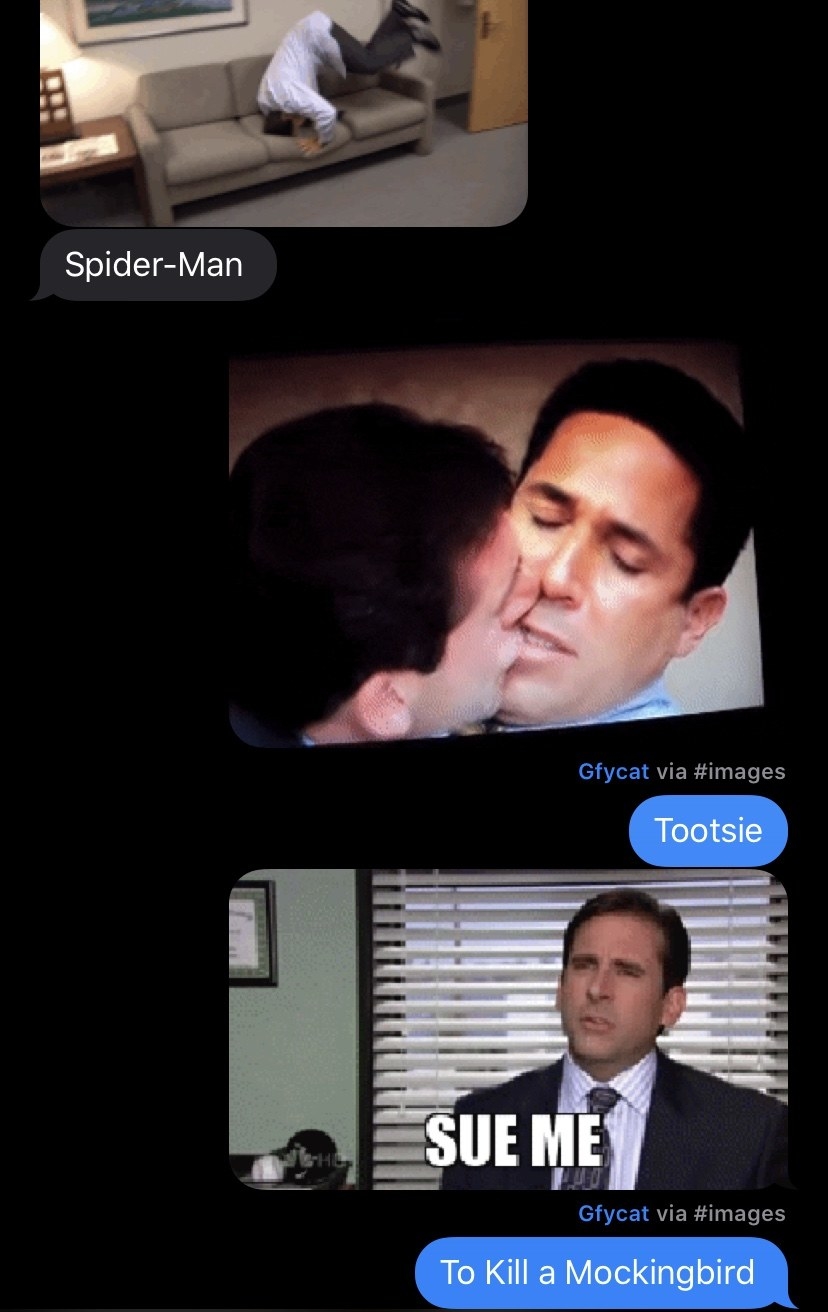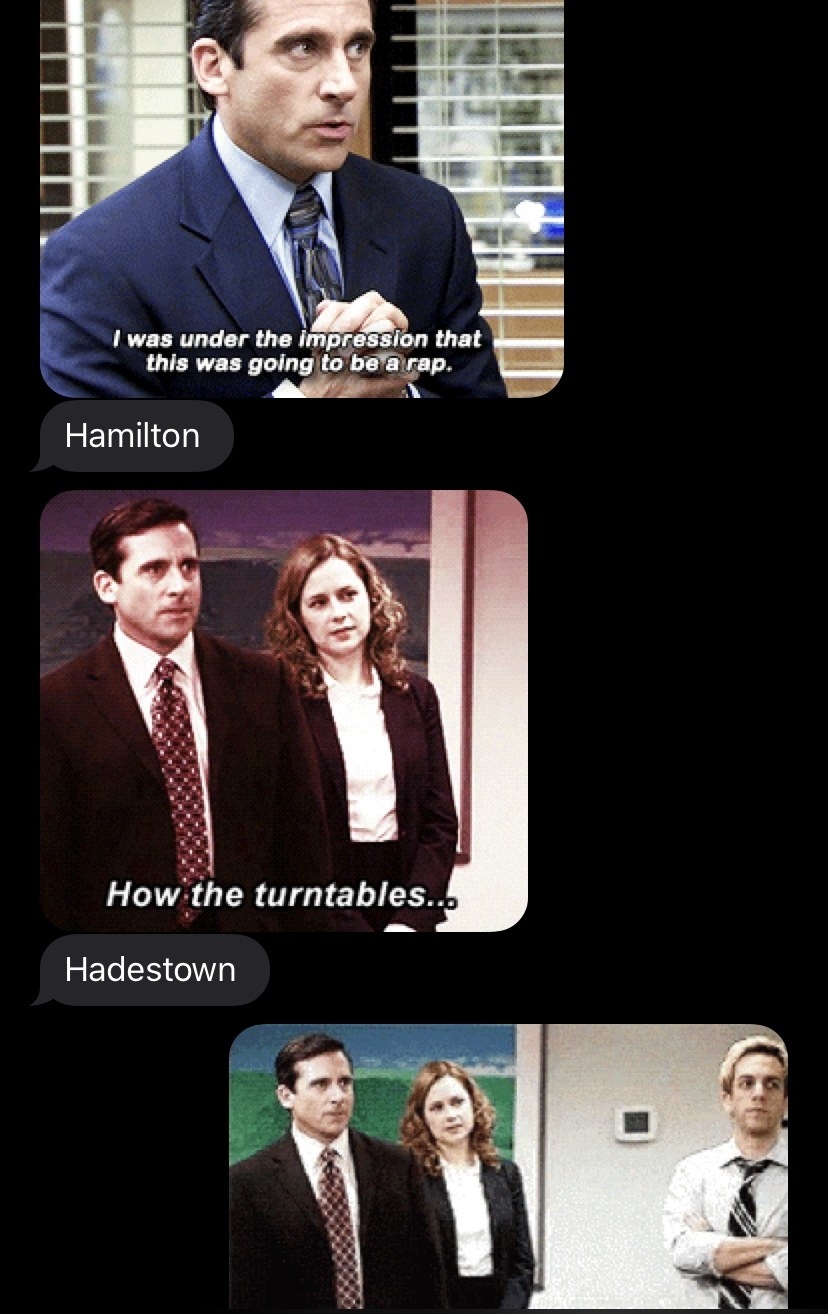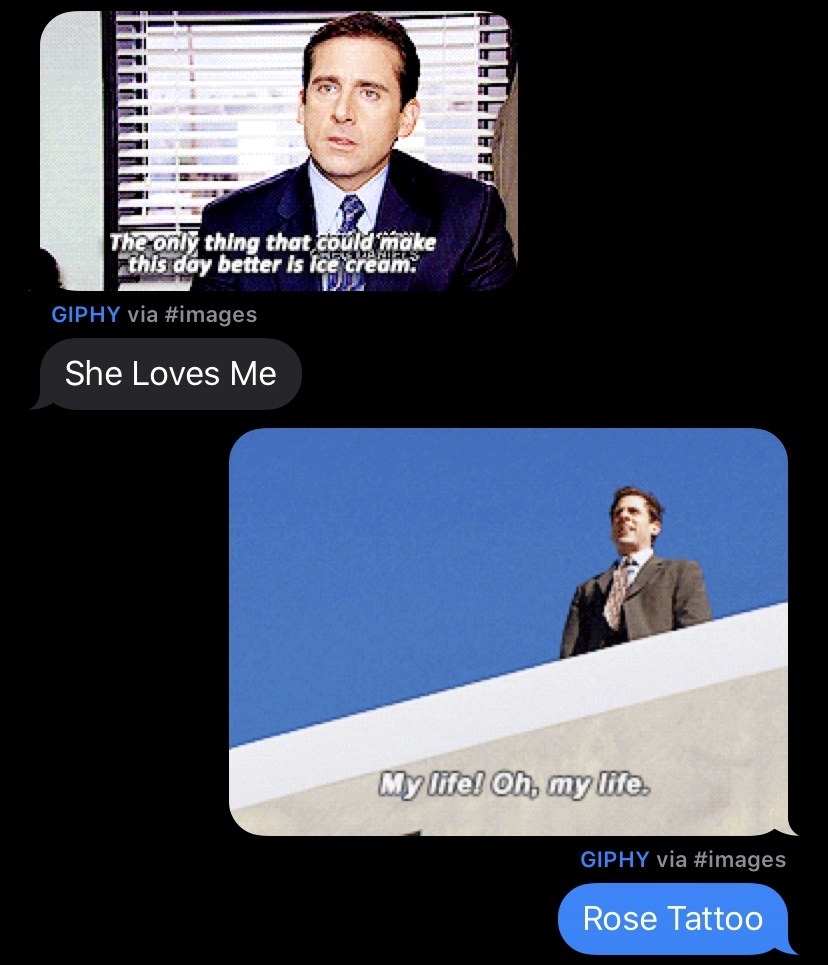 You think you've plumbed the depths, but it just goes deeper.
That's what she said.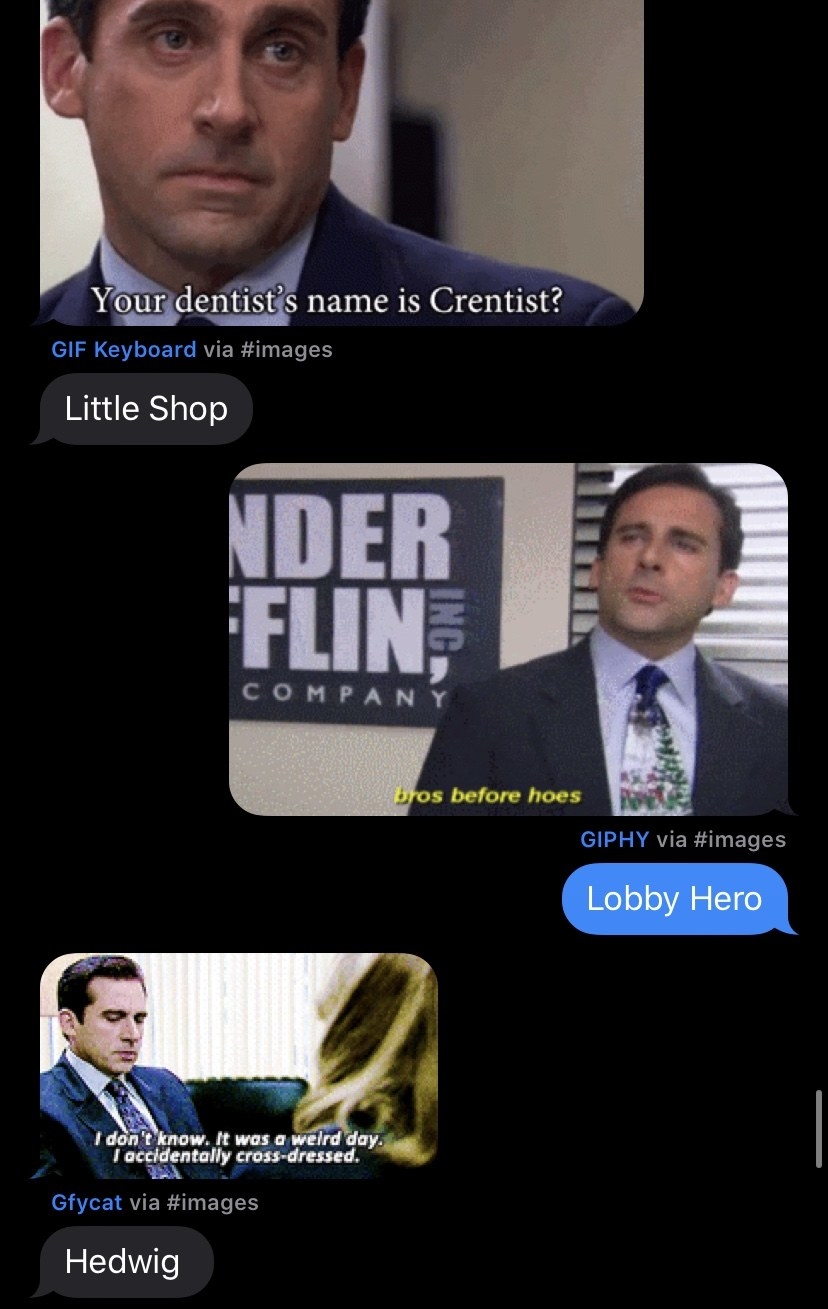 At one point we had to bring in the refs.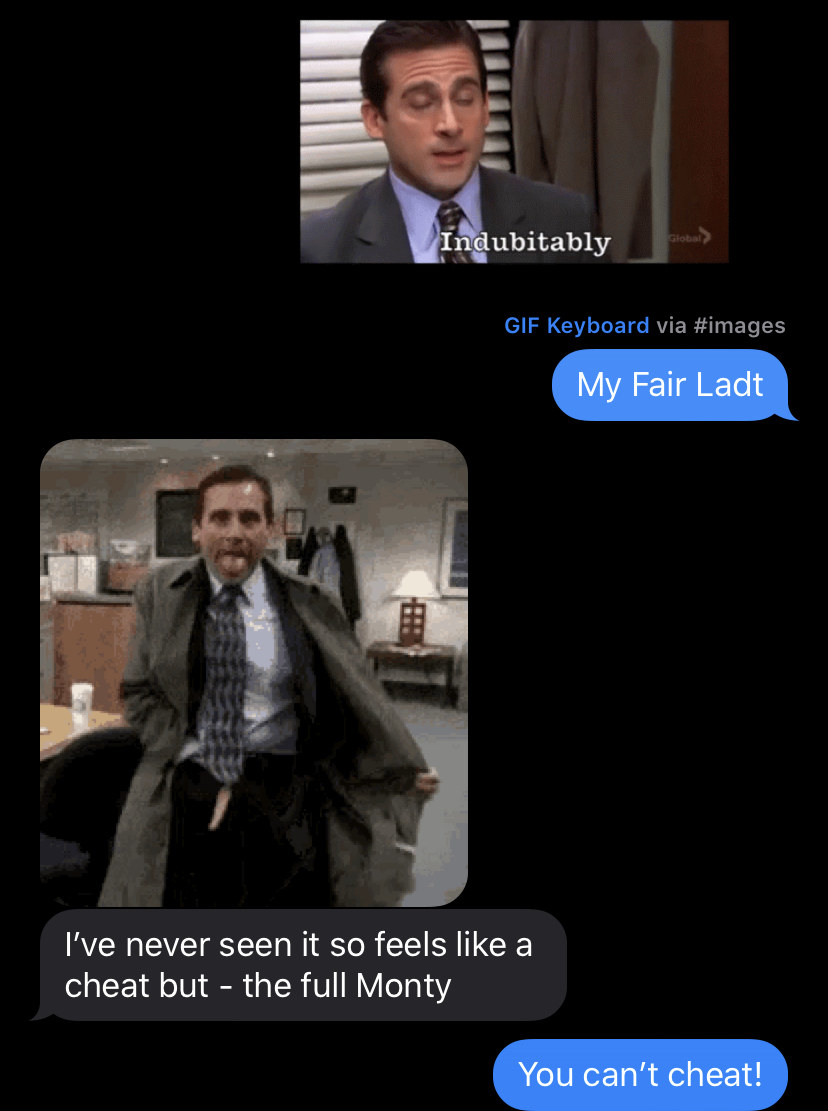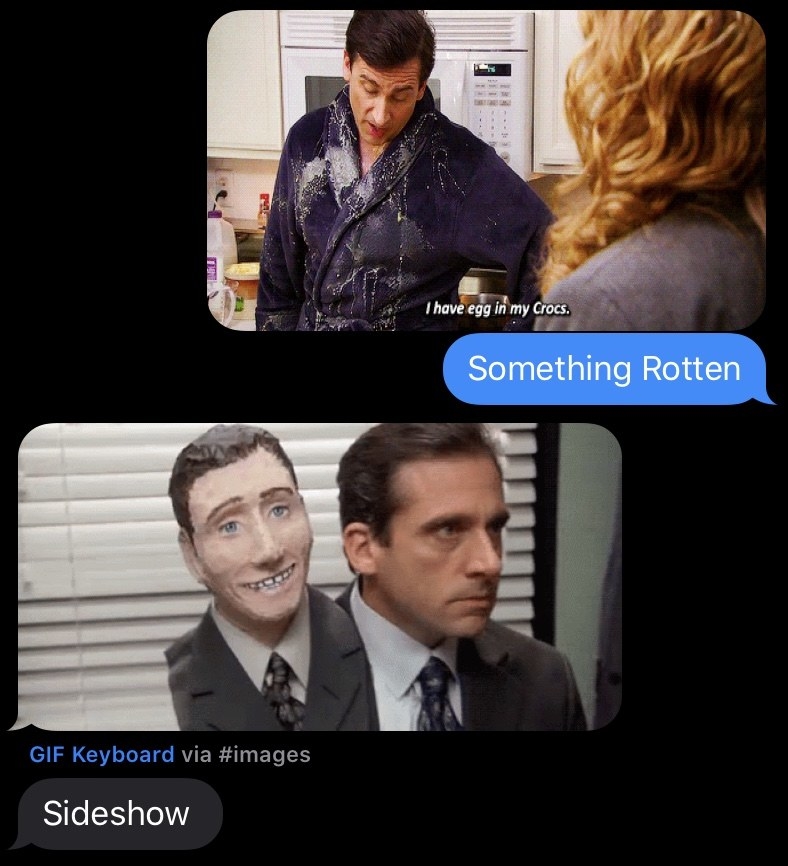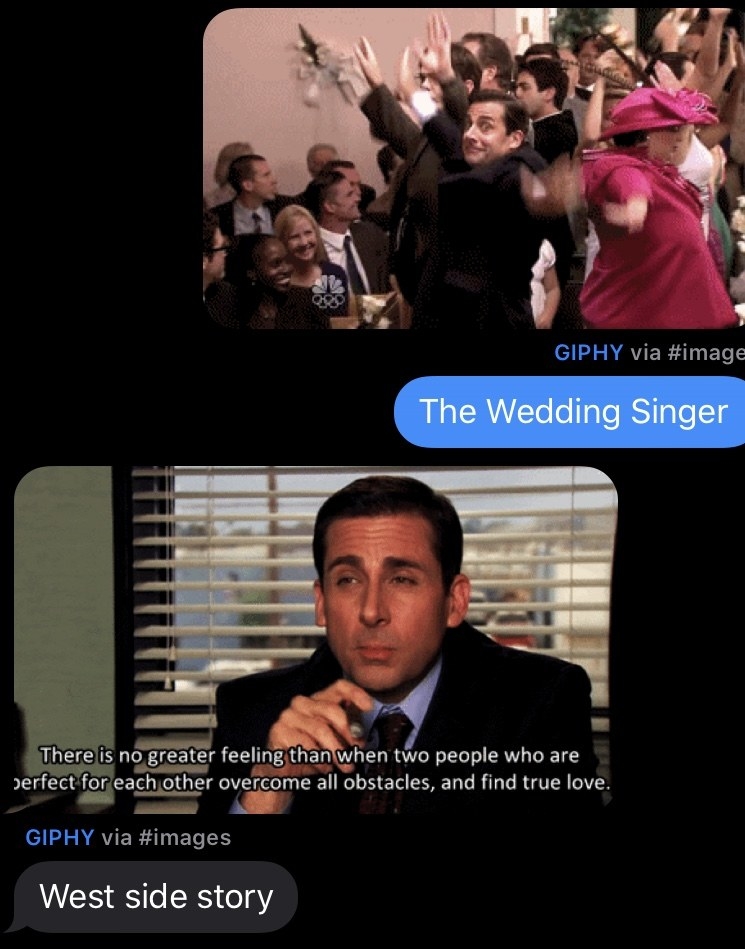 Eventually exhaustion - not deficiency of content, mind you - got the better of us. But, not before I brought down the coup de grâce: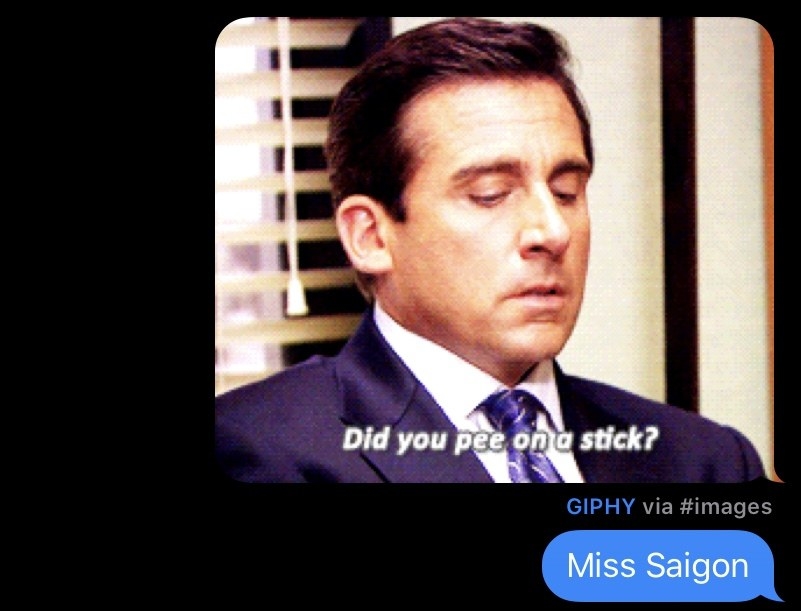 Ladies and Gentleman, I give you Michael Scott: the unintentional leading man of the American theatre.