Kim Kardashian is getting candid about the guilt that her mom, Kris Jenner, feels over pushing her kids into fame.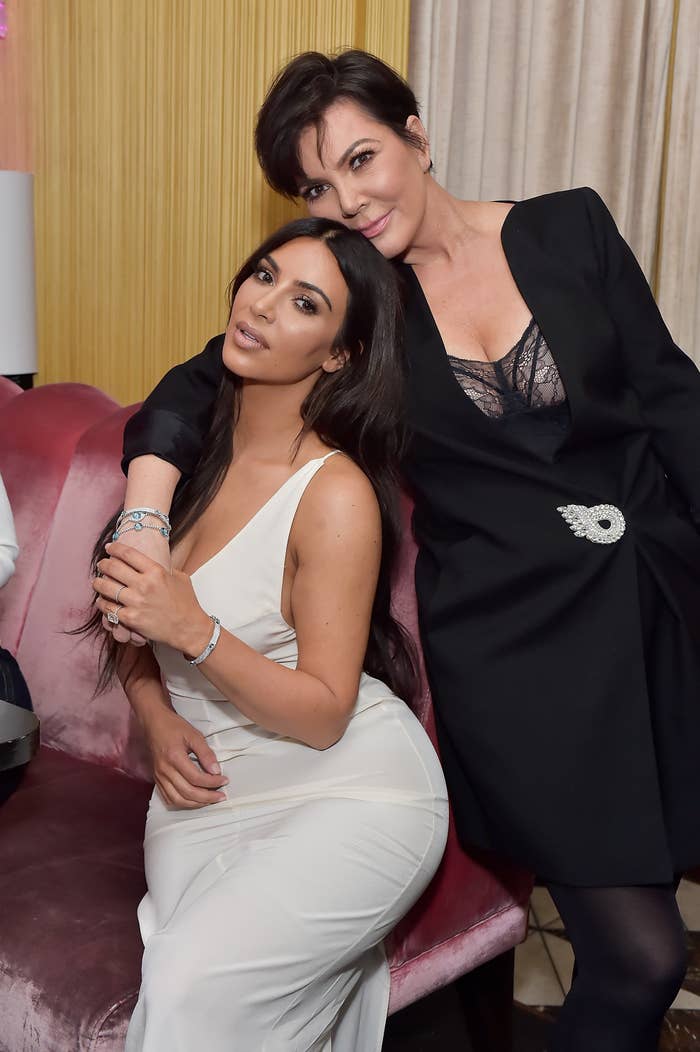 For those who aren't aware, Kris, now 67, had dreamt of being famous with her own TV show since she was a literal child. And so, when she got the opportunity to sign her family up for a reality show on E! in 2007, she wasted no time sealing the deal with Ryan Seacrest — without consulting a single one of her kids first.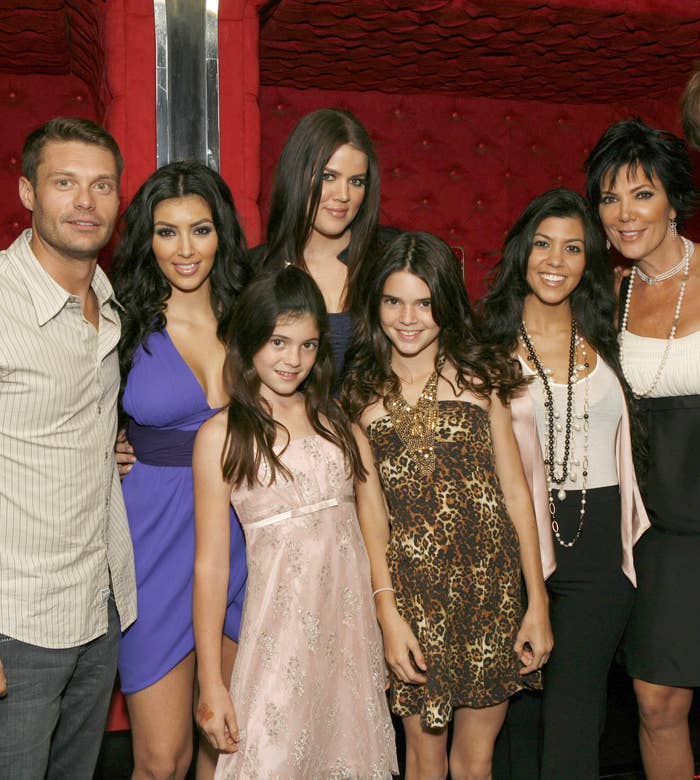 At the time, Kourtney, Kim, Khloé, and Rob Kardashian were in their 20s, while Kendall and Kylie Jenner were just 10 and 9 respectively. Kris encouraged them all to take part in the show, Keeping Up with the Kardashians, by telling them, "Nobody has to do it. But this is something I really, really want to do."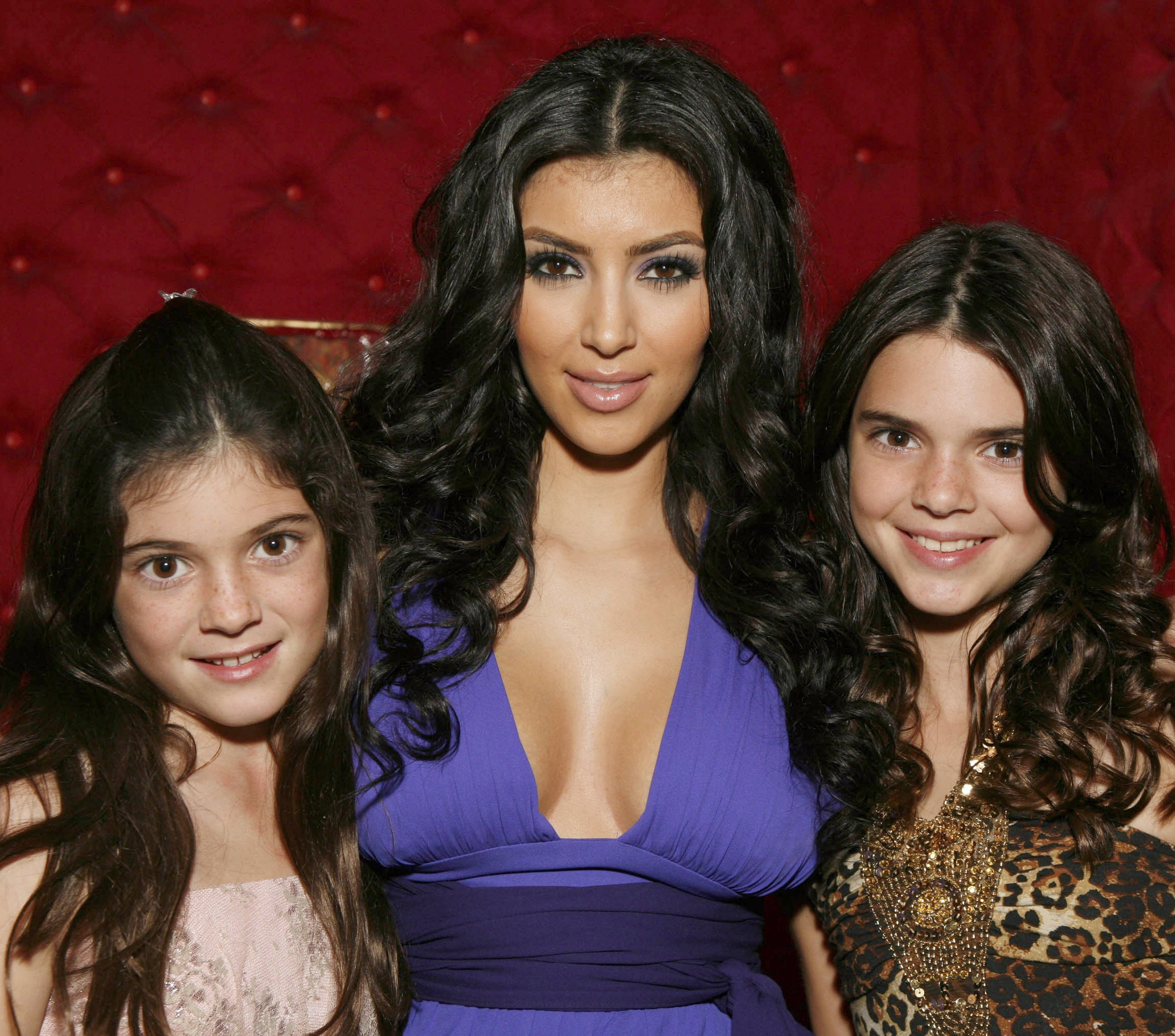 Of course, the entire family did in fact end up partaking in the show, which aired on E! for 20 successful seasons. However, the KarJenners got just about zero privacy when it came to their personal hardships thanks to Kris's constant reminder that they keep the cameras rolling at all times.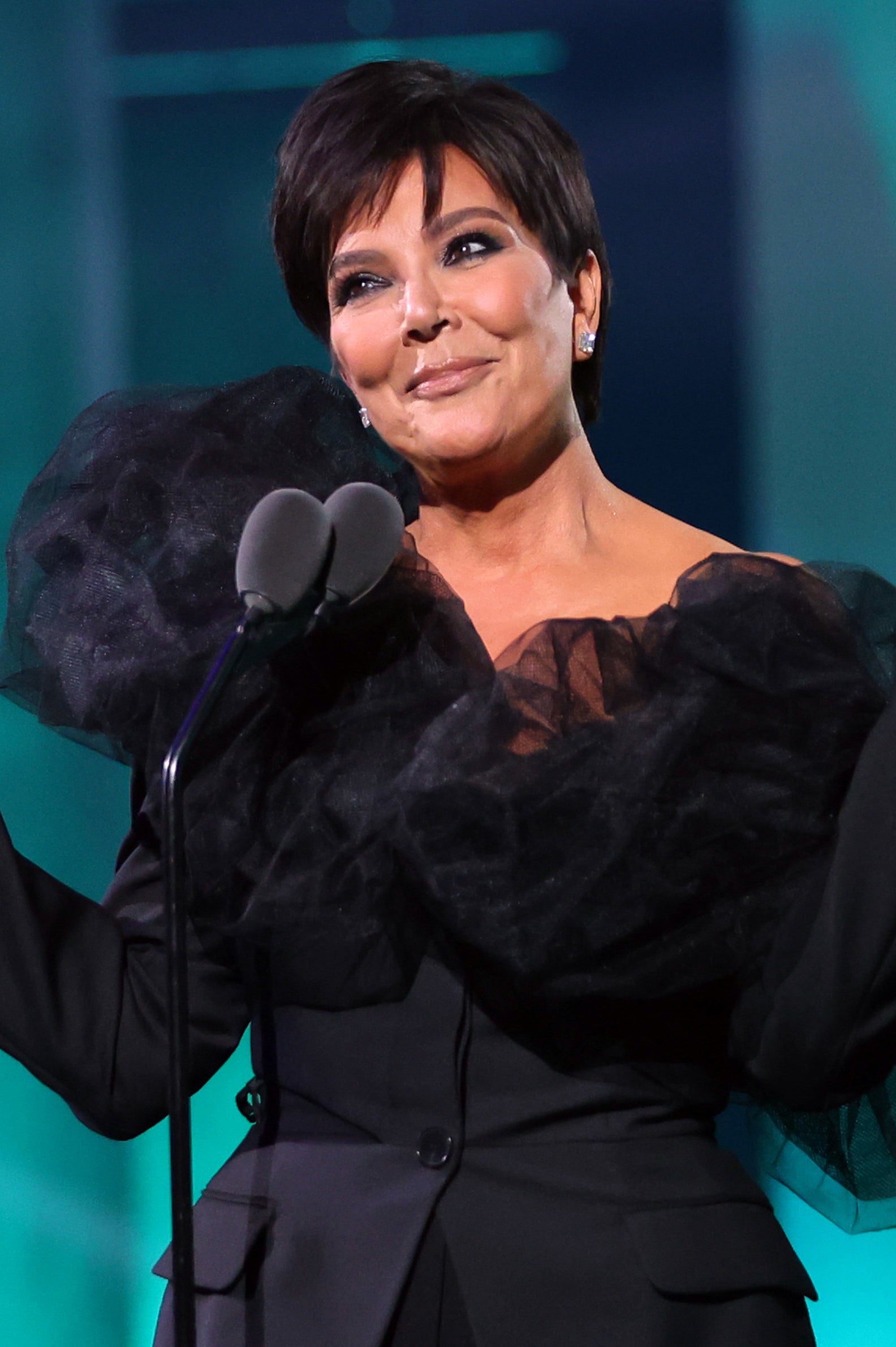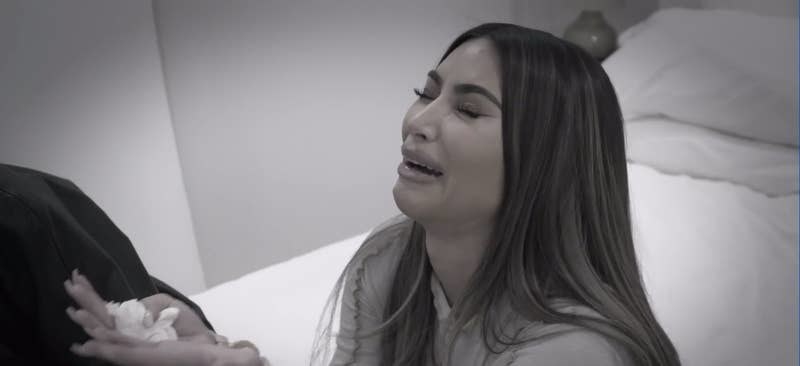 Naturally, KUWTK earned the KarJenners the widespread fame that Kris had long dreamed of. However, it had extremely negative impacts on them, too.
Rob has retreated from the spotlight entirely in recent years as a result of his dislike of fame, while Kendall has been open about experiencing severe panic attacks from the age of 10 due to the way she was "overworked." Meanwhile, Kourtney and Kylie have expressed their desire to step away from the cameras on several occasions, too.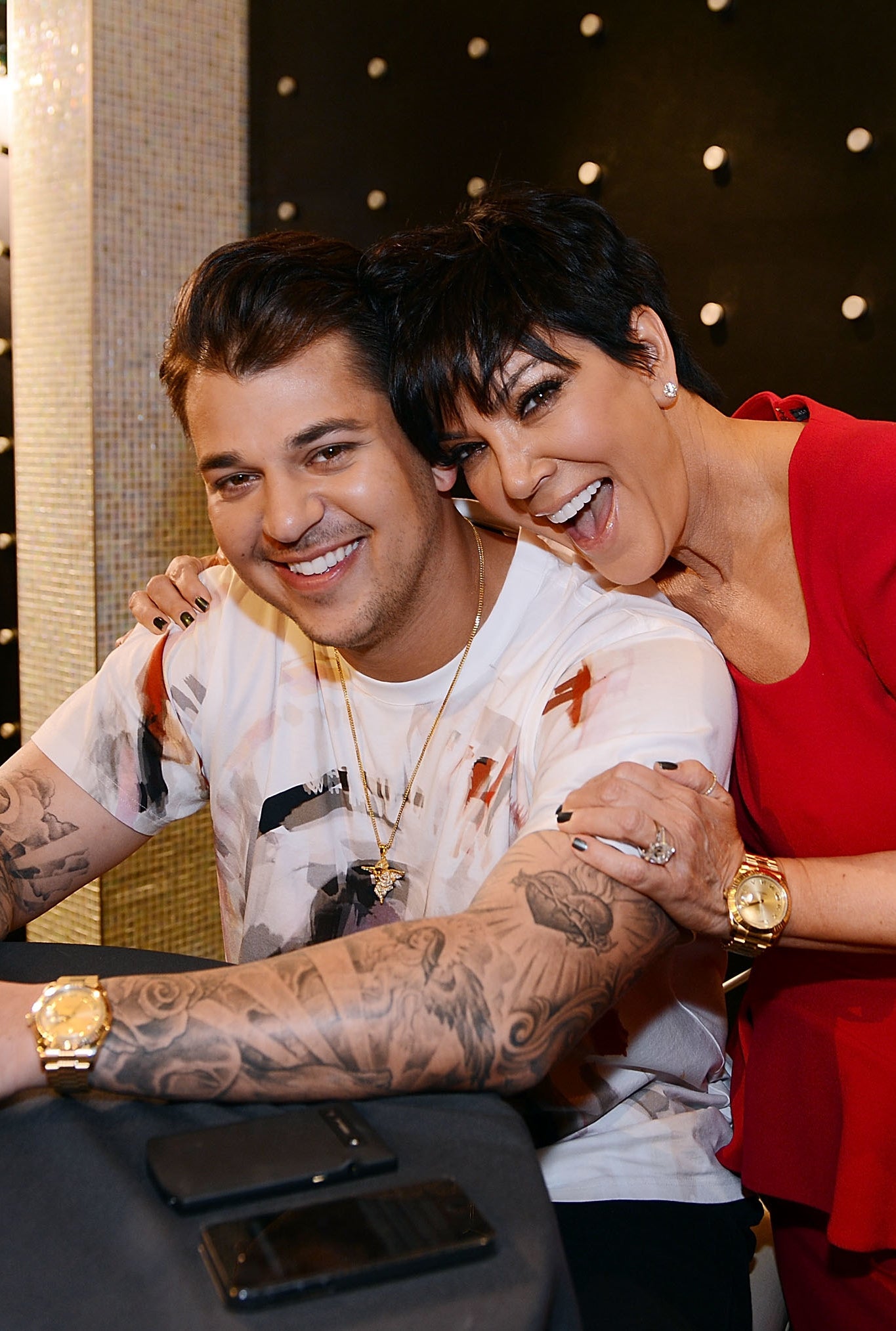 What's more, the KarJenners' fame has left them as targets of harsh criticism time and again. Khloé has faced mockery and judgment from the public over her decisions to forgive Tristan after his cheating scandals, while Kourtney repeatedly had to deal with cruel speculation that she was pregnant when she was trying for a baby with her husband Travis Barker.
As a result of all this, Kris has faced heavy criticism over the years for pushing her kids into the public eye.
Last December, Kim very briefly suggested that Kris had privately expressed some regret over her decision to encourage her kids to be famous.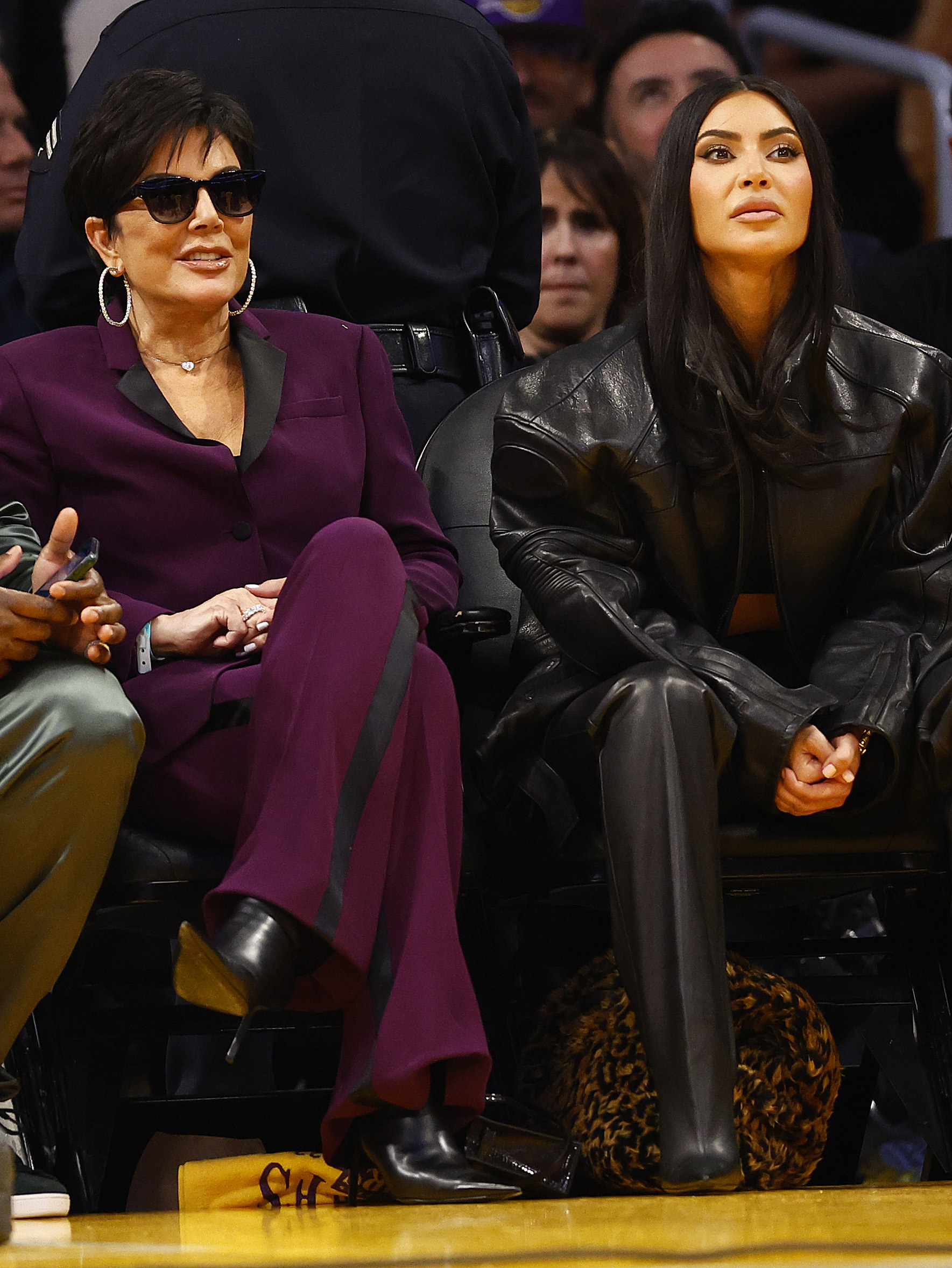 And in the latest installment of The Kardashians on Hulu, which would've been filmed a few months prior, in September, we get a little more insight into Kris's apparent guilt, thanks to Kim.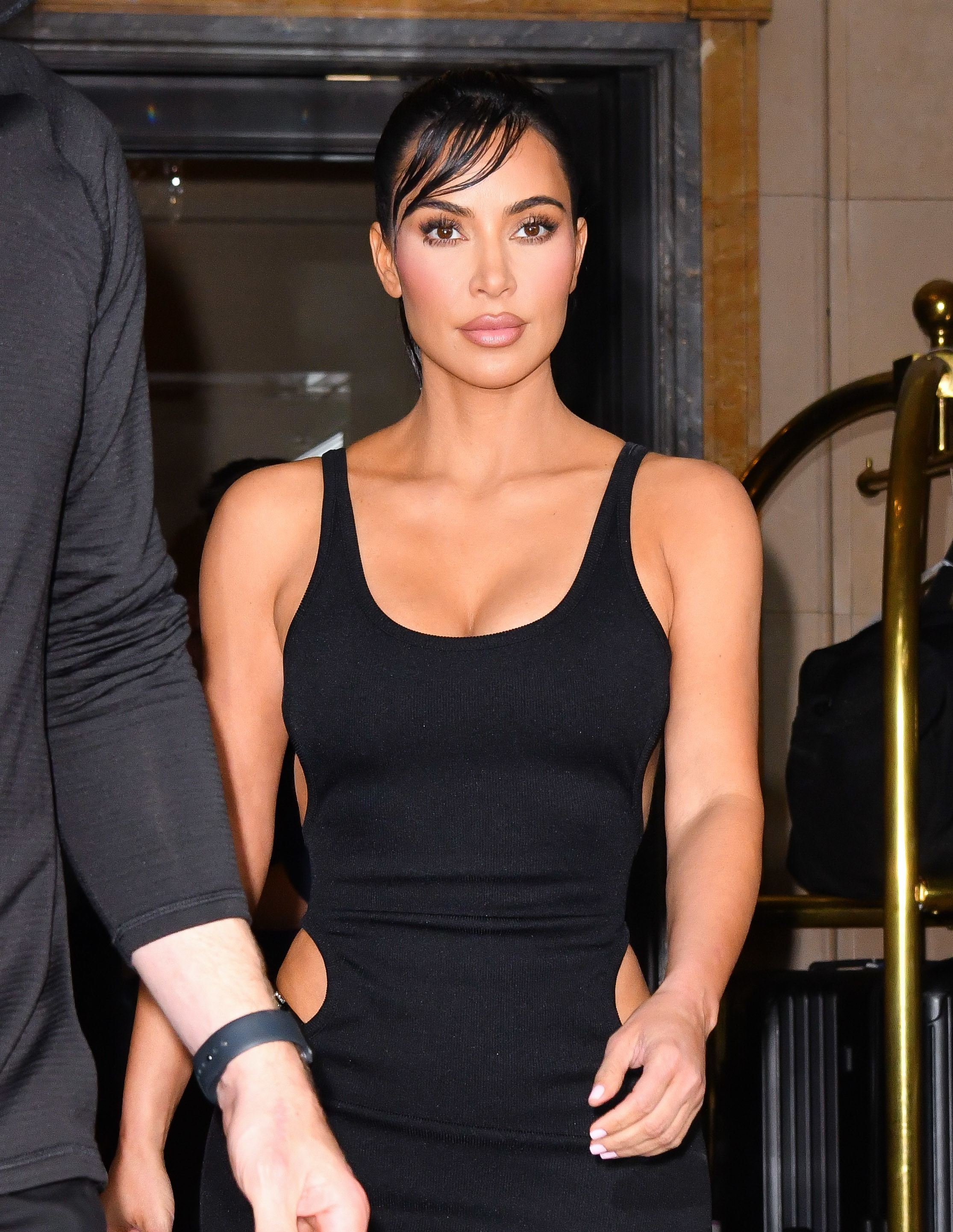 During a candid conversation with Scott Disick, Kim starts out by reminiscing on what it was like to be able to venture out in Venice Beach without tons of paparazzi and fans swarming her before she was super famous.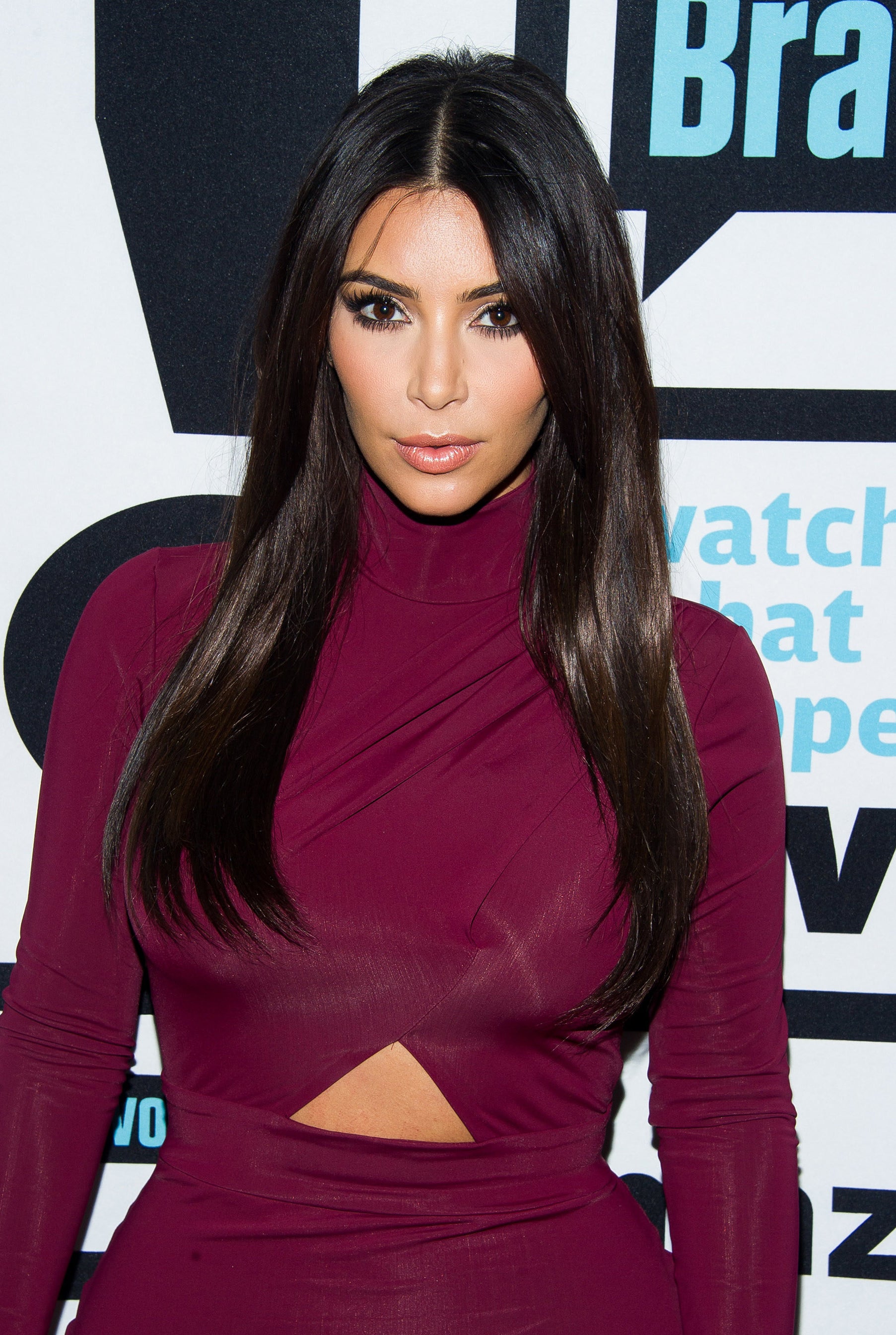 This prompts Scott to ask Kim what she misses most about her life "pre-fame." While she notes that she doesn't want to "live in the past," she admits that she does sometimes "wonder what life would be like now" had her family never pursued this lifestyle.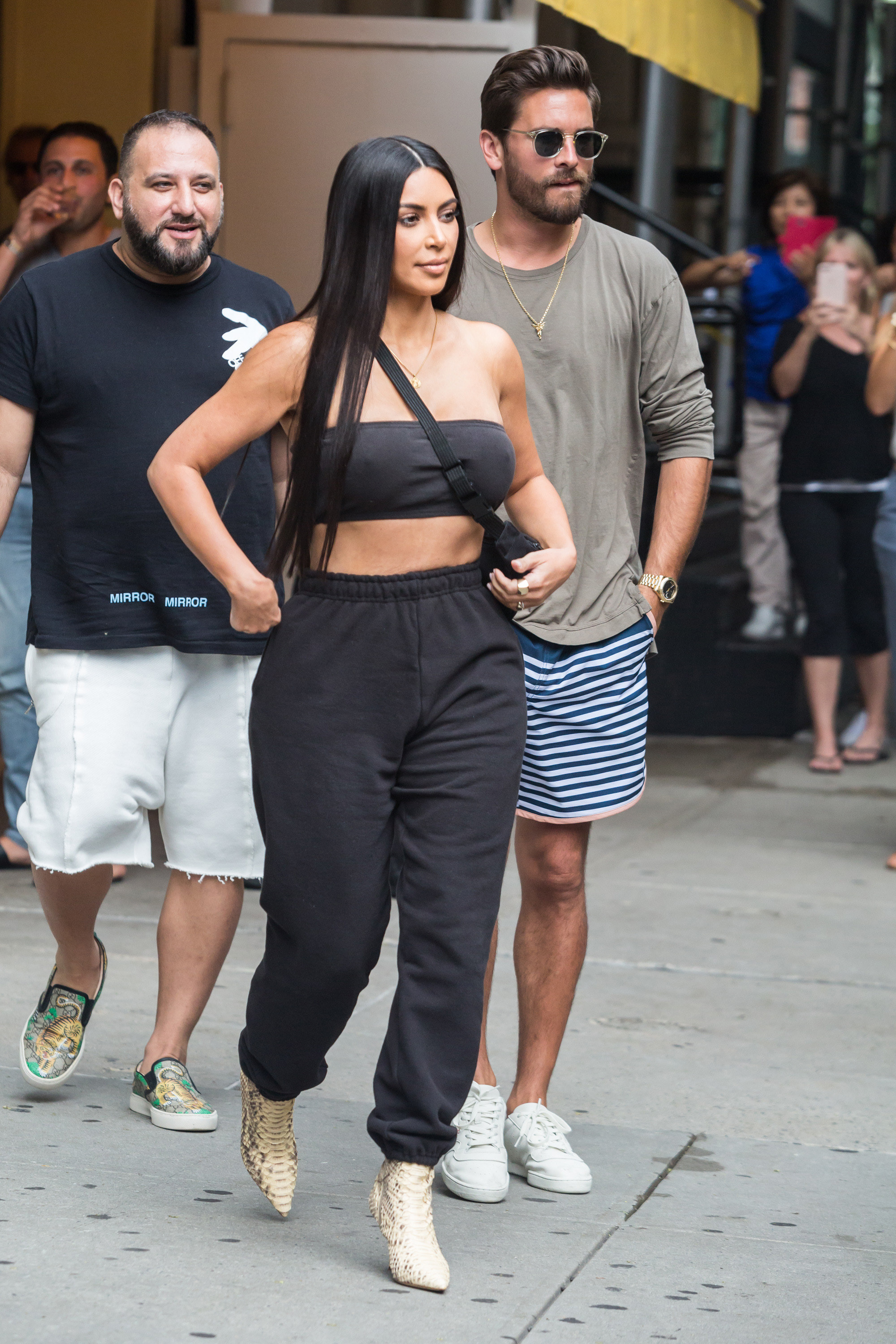 "I know something that is hard for my mom… She's been really sad, like, 'What did I do? Did I create them to get to this level?'" Kim shares.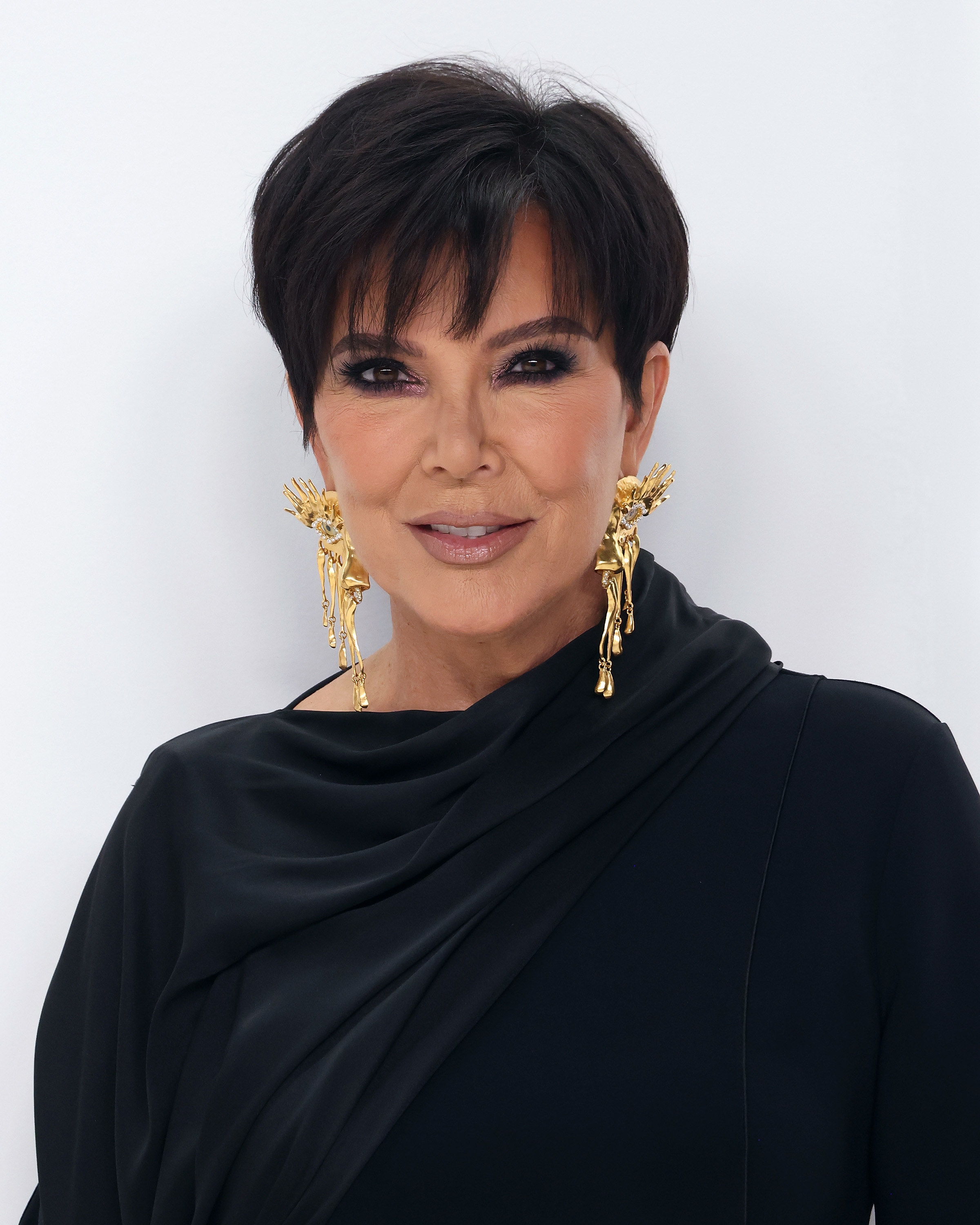 Scott then notes that the KarJenners' widespread fame — which is Kris's doing — means that now, "nobody has it easy."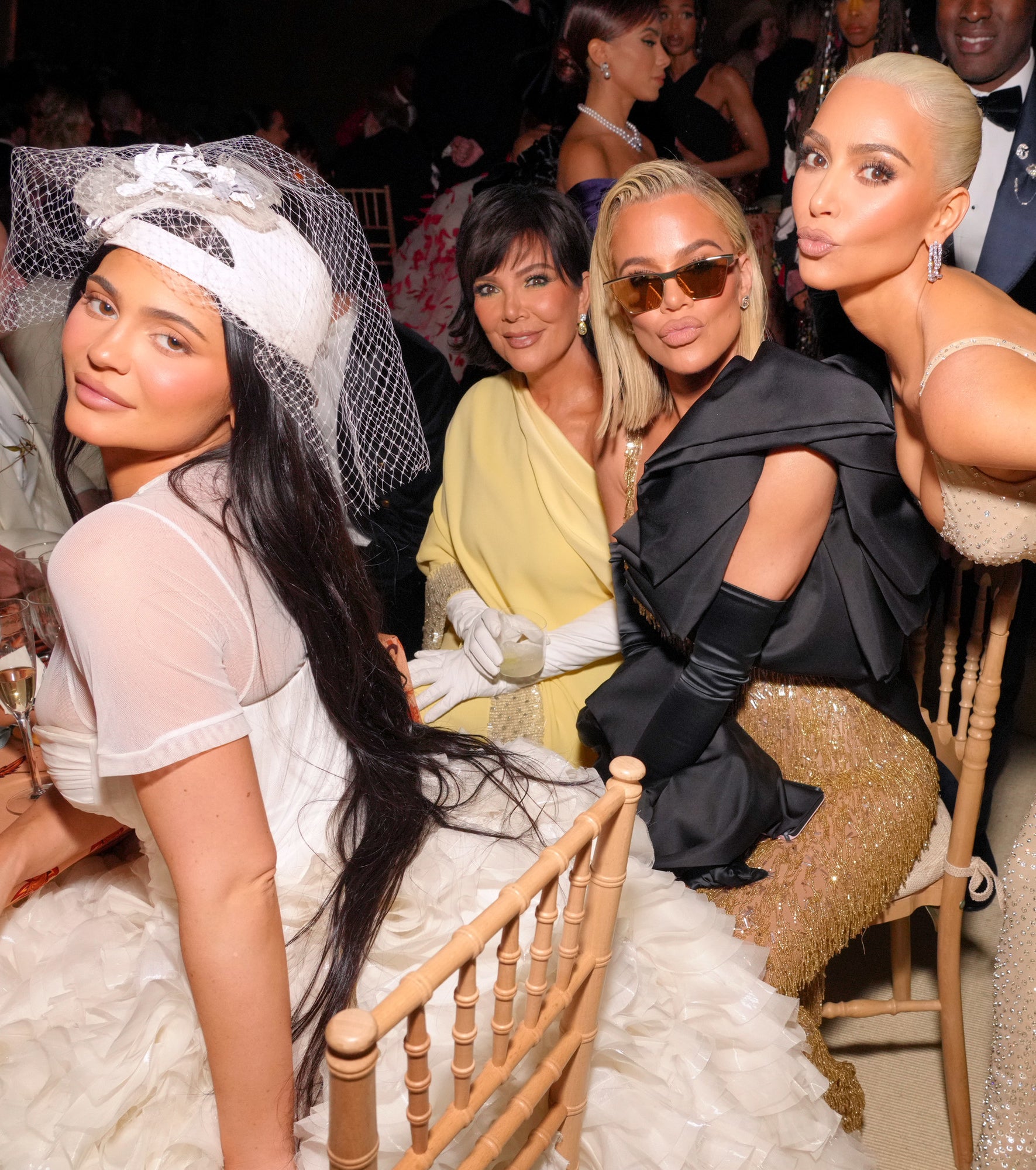 Going on to discuss the fact that each of the sisters have some sort of trauma as a result of their fame, Kim insists that she can "handle it all."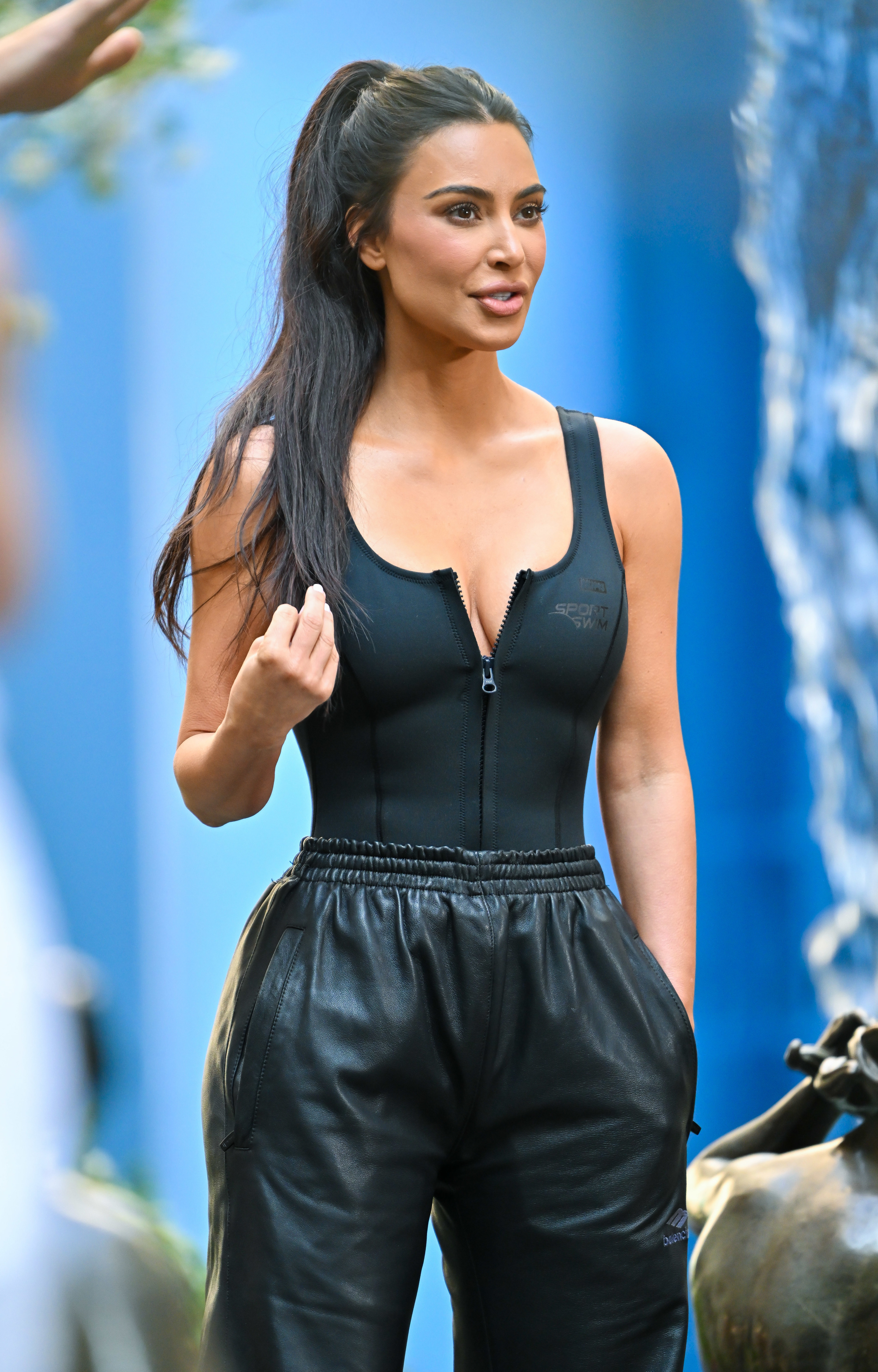 "Even just the bad stuff, I'm like, 'I can handle it.' Like, when everyone writes me and they're like, 'Are you OK?' I'm just like, [fine]," she says.
Scott asks Kim if she's really never been "down" or "depressed," to which she says she hasn't. In fact, she notes that when her dad, Robert Kardashian Sr., died in 2003, she immediately compartmentalized her emotions and started planning for the funeral.
"What's so crazy is when my dad died, I remember automatically being like, 'OK, I'm gonna speak at the funeral, this is happening, my dad left us 'cause now we have to finally grow up and we have to figure it out,'" she says.