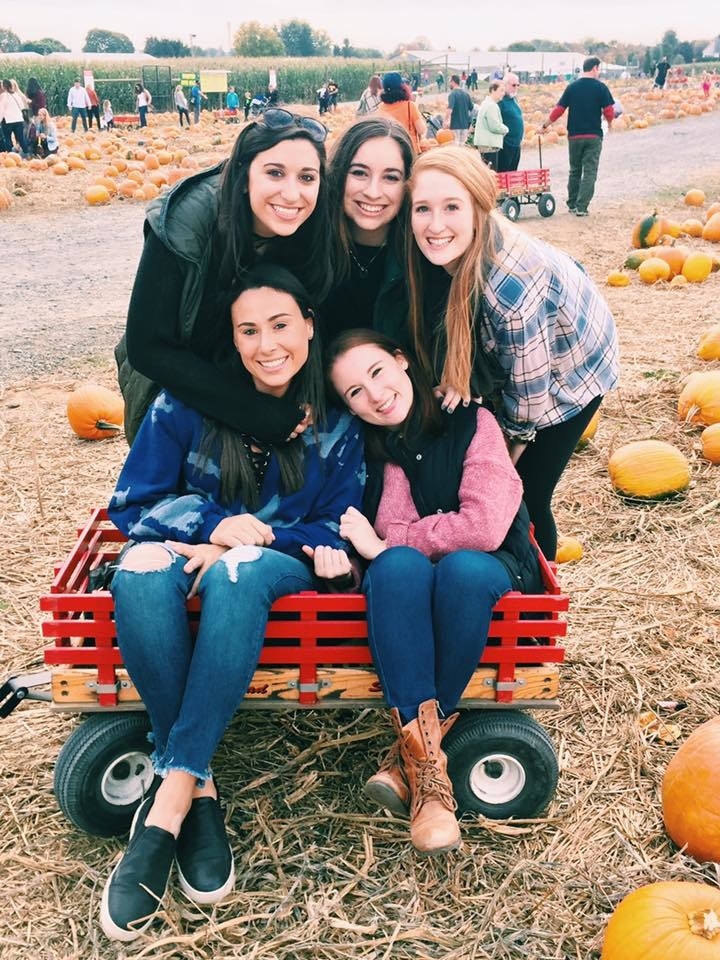 What is your favorite color?

What is your favorite type of dog?

A Rat (**I mean Yorkie**)

How do you take your coffee?

Dunkin large black iced (like my soul)

Small iced, dunkin or starbies

French vanilla with sugar

Large iced coffee extra skim, 2 Splenda, ONLY from Dunkin cuz friends only let friends drink Dunkin

What is your style?

Sweatshirt & sweatpants all day everyday

Something from your local boutique

Maybe something trendy but mostly early 2000s

Can you do dinner?

no, i'm eating with Hallie

only if it's vegetarian AND dairy free #stinkyfarts

What do you want to be when you grow up?

President of the United States

A mashup of Cecile Richards & Gloria Steinem

Living with 100 cloned Tuckers

Where can you be found at the party?

Next to the toilet #LSATS

Dancing like a complete fool

Looking for something to steal

What is your favorite off campus spot to eat?

What is your spirit animal?

Mix of a raccoon & turtle

What is your favorite pair of shoes?

What type of drunk are you?

So social that no one can ever find you

Laughing & eating everything

You're not drunk, you're high

You tell the most random, detailed stories about your childhood

What 2 things can you almost always be found doing?

Eating tortellini Monday or spending too much money at the dollar store

Studying for the LSATS or binge watching Netflix

Singing loudly or obsessively watching animal videos

Facetiming Missy or blasting your TV

Doing your roommates hair or eating all the foods
This post was created by a member of BuzzFeed Community, where anyone can post awesome lists and creations.
Learn more
or
post your buzz!