We hope you love the products we recommend! Just so you know, BuzzFeed may collect a share of sales from the links on this page.
1.
As it's Rosacea Awareness Month, I wanted to write a post with all the information I wish someone had told me years ago.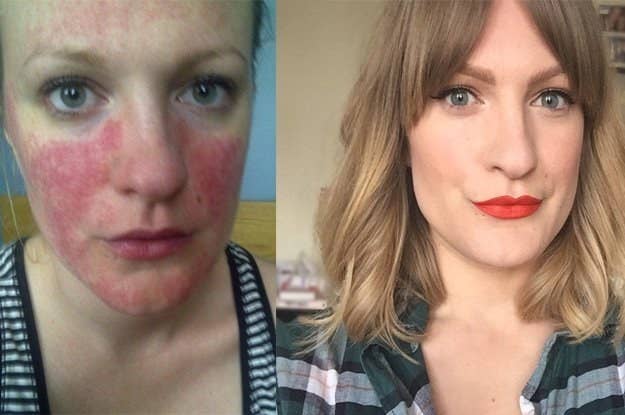 2.
Find your triggers.
3.
Pick your battles.
4.
SPF is your BFF.
5.
You can still wear makeup.
6.
This egg will change your life.
7.
Don't fear green makeup!
8.
Know your ingredients.
9.
Learn how to deal with flare-ups.
10.
Look after yourself.
11.
You are still you.
Hopefully these tips help you to feel happier, healthier, and as though you have some control over your skin. Please feel free to share your own tips for soothing, helping, or covering your rosacea in the comments below. Rosacea is so subjective and everyone experiences it slightly differently, so it's always great to hear from other people.