The Leukemia & Lymphoma Society is a global leader when it comes to the fight against cancer, and its mission is simple: Cure leukemia, lymphoma, Hodgkin's disease, and myeloma, and improve the quality of life for patients and their families.
Leukemia is a cancer of the body's blood-forming tissues, including bone marrow and the lymphatic system. Leukemia is a rare disease, but is also the most common cancer in children and teens.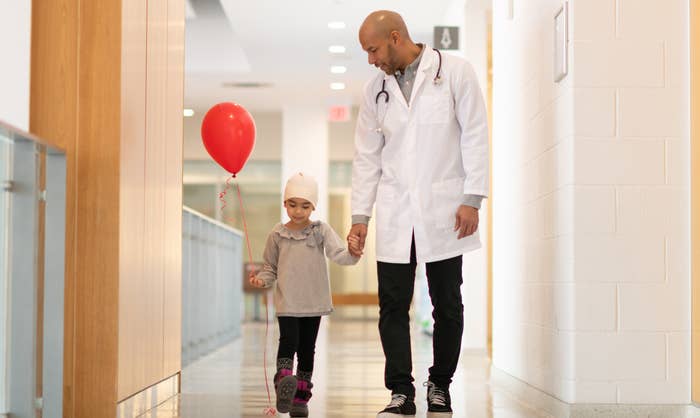 This is Courtney and her son Cayden, who was diagnosed at age 3 with a high-risk form of blood cancer, Philadelphia chromosome-positive acute lymphoblastic leukemia, in April 2020.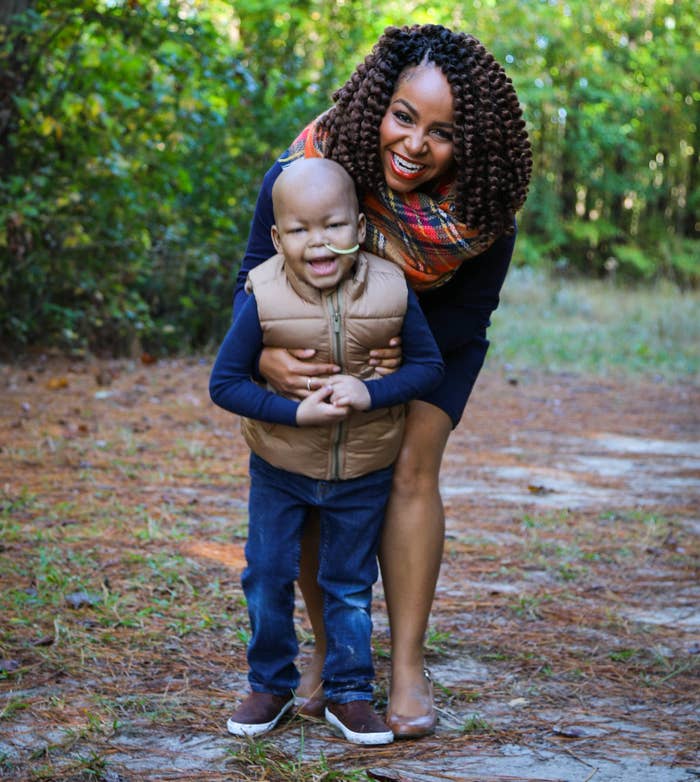 Courtney wanted to share her story because she knows that she is not the only parent going through this, and community and support are out there thanks to the work of organizations like The Leukemia & Lymphoma Society.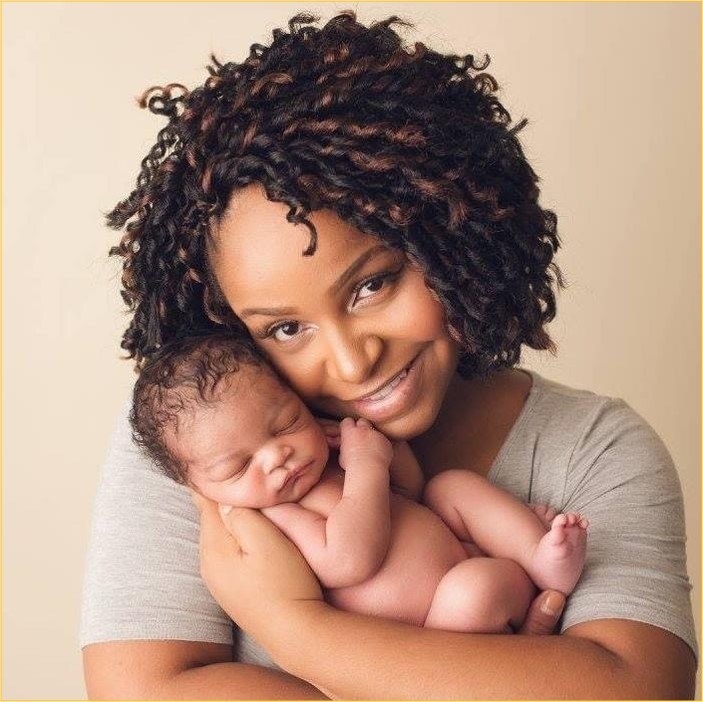 It all started when Cayden began experiencing leg pain and developed an unusual limp. This quickly progressed to a stiff neck and loss of appetite, and just two weeks later, the cancer was diagnosed.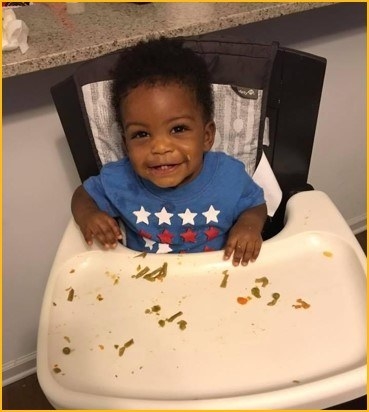 Courtney recalls the moment vividly. "It felt like my heart literally imploded, and I sobbed like never before," she says.
As any mother in her shoes would do, she persevered, taking Cayden to multiple surgeries, endless chemotherapy treatments, and several extended hospitals stays. Knowing that knowledge is power, Courtney educated herself to stay strong for her son and discovered a whole community of people who are just as passionate about, and dedicated to, fighting this disease as she is.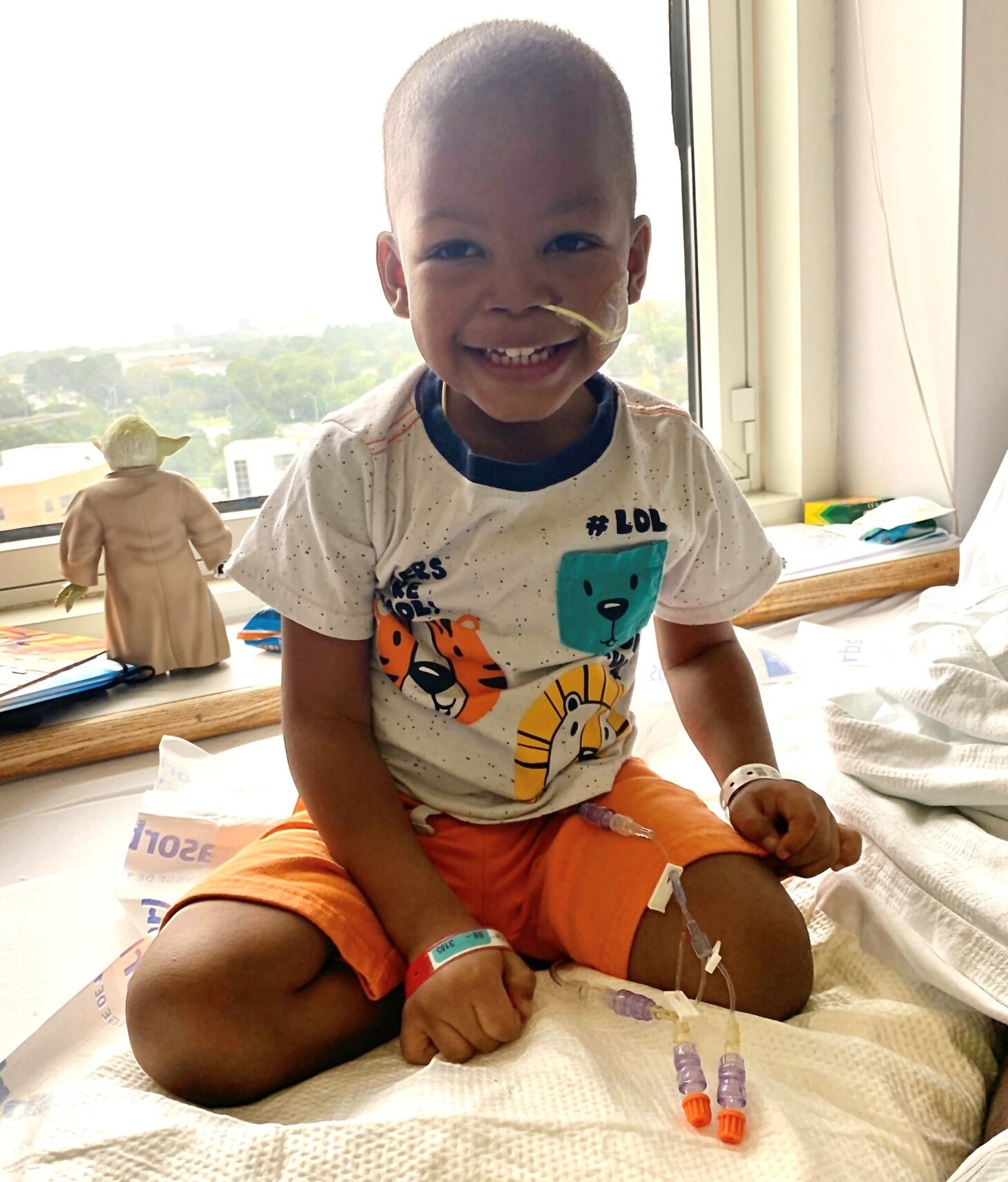 As she learned more about the cause, she became most passionate about the LLS Children's Initiative, a multi-year effort in which LLS is striving to raise $100 million to revolutionize the standard of care so that children not only survive but also thrive after cancer.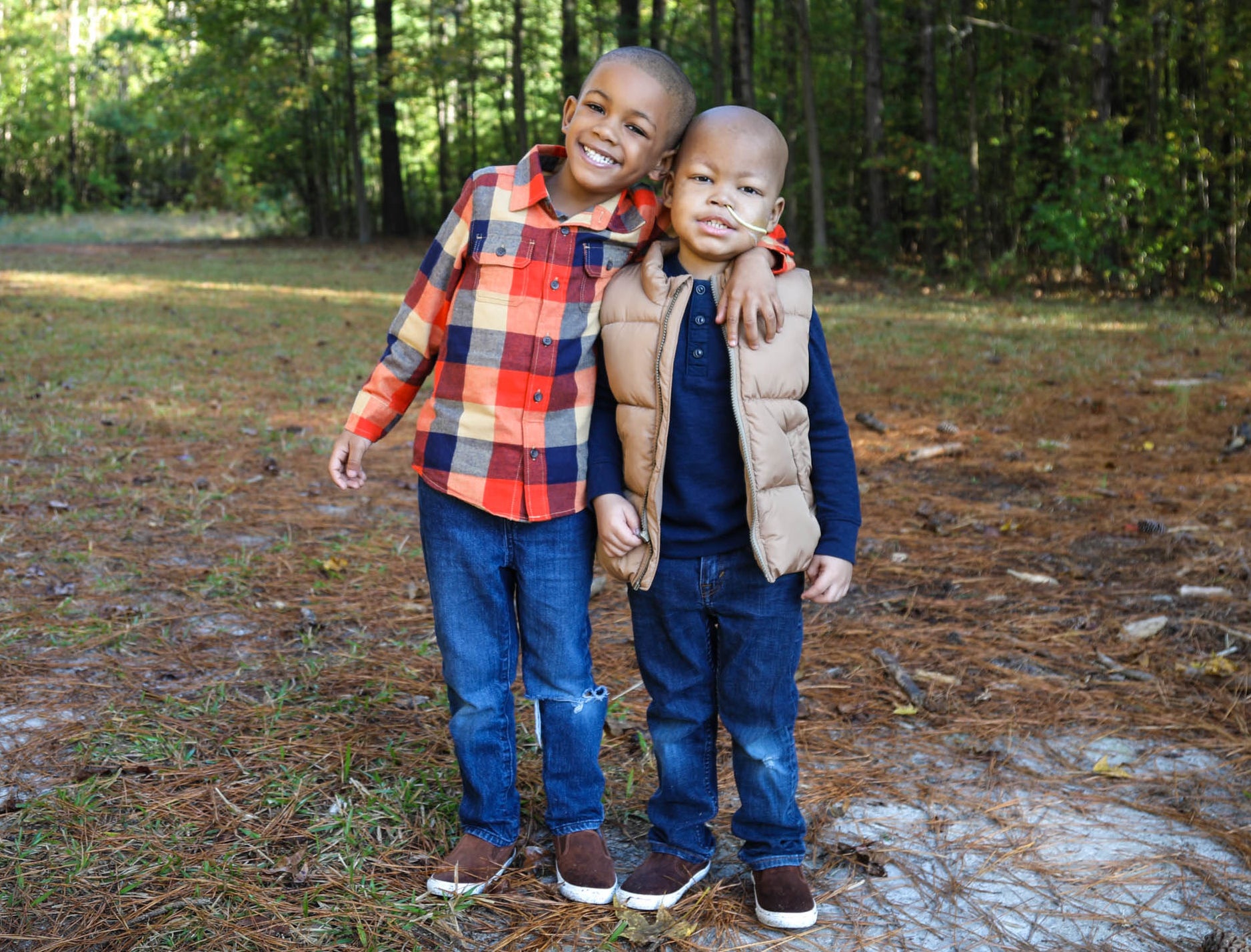 However, through it all, Courtney has learned the most by simply watching her sweet boy. "At his young age, he has taught me about being brave, strong, resilient, and grateful," she says. "Even when he's dealing with the harsh side effects of his treatment, he continues to smile and remains his playful loving self."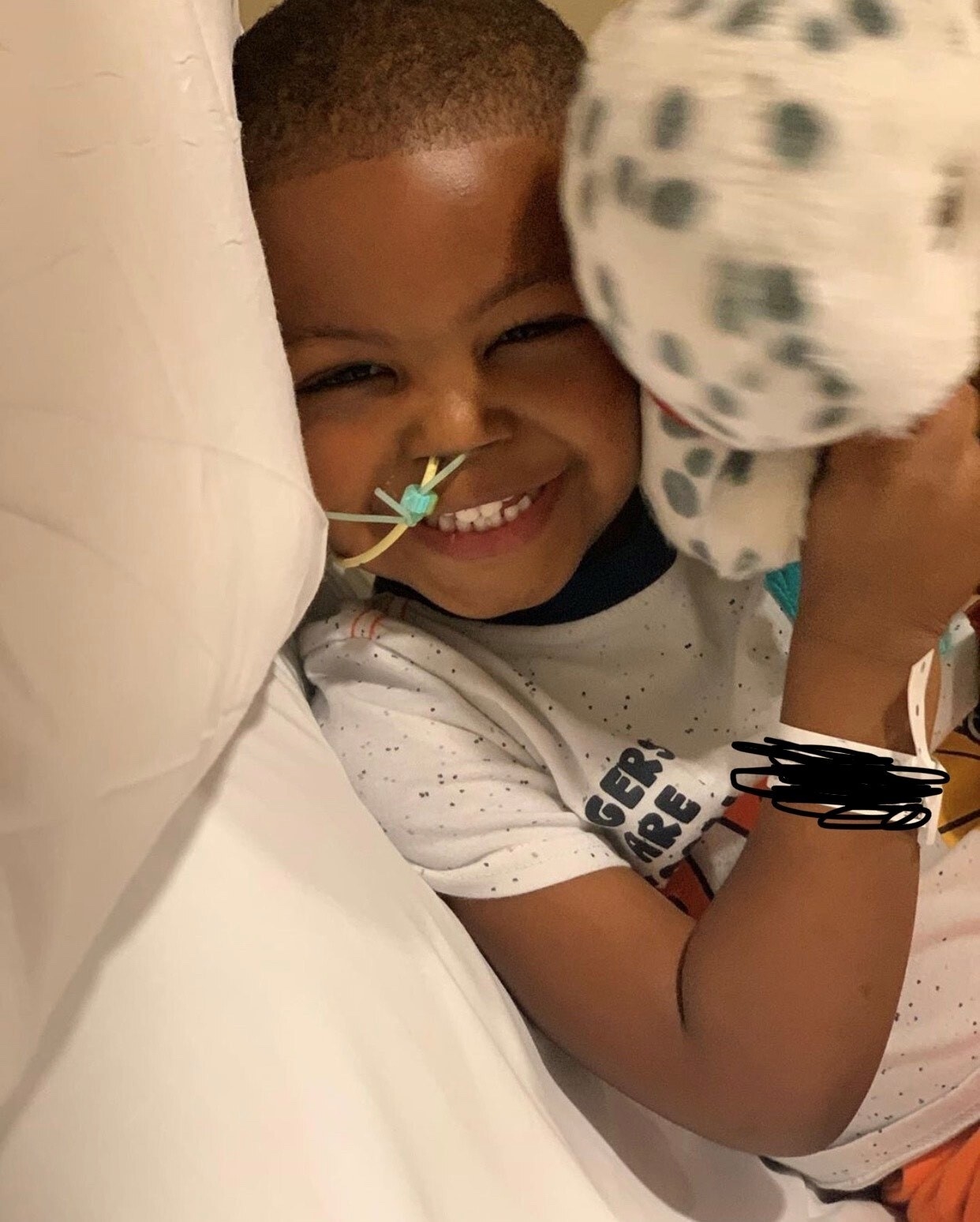 Cayden is currently in the interim maintenance phase of his treatment and was named LLS's National Honored Hero of the 2021 Light The Night campaign.
Courtney hopes that her story inspires others to join the fight, whether or not they know someone battling blood cancer. Thankfully, there are plenty of ways to get involved with the LLS's Light The Night Event — by participating, donating, sponsoring, or volunteering.
All images via The Leukemia & Lymphoma Society, unless otherwise noted.