This Woman Is Fighting To Keep Her Beloved Pet Alligator At Home
"This alligator is very special."
Mary Thorn refuses to say "see you later" to her beloved pet alligator, Rambo. Thorn is fighting to keep the gator, that she calls "family," as Florida wildlife officials review a number of issues with her permit to keep him.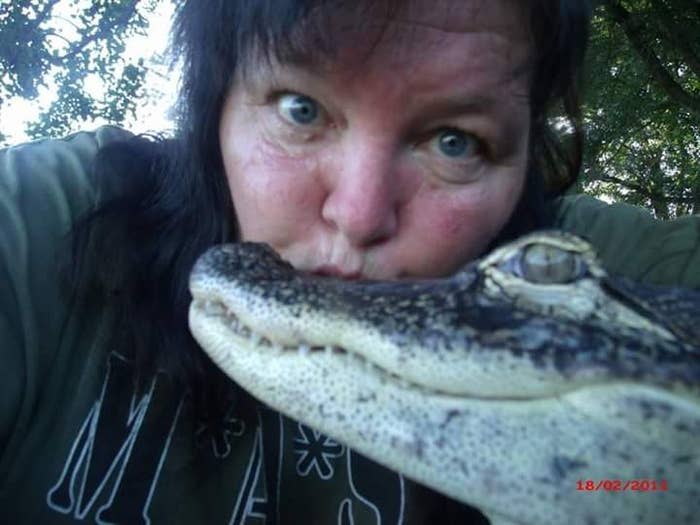 "I will go to pieces if something happens to my baby," she told BuzzFeed News.
Rambo has become a part of her family since she adopted him seven years ago, Thorn told BuzzFeed News. He sleeps with Thorn's dogs at night. When he gets lonely, he'll crawl into bed with her.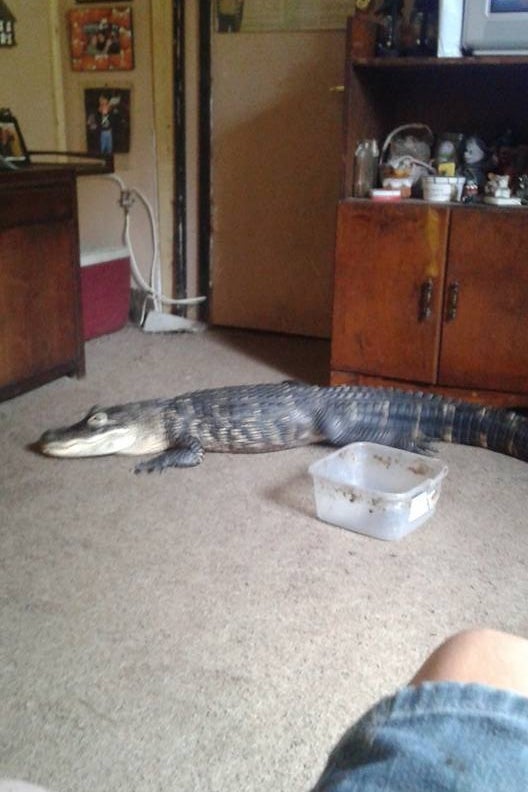 "I'm used to it because he's so attached to me," she said.
Thorn took Rambo into her home along with four other alligators that were rescued. She said the gators spent the first years of their life locked up in a dark, cramped closet. She tried nursing them to health, but only Rambo survived.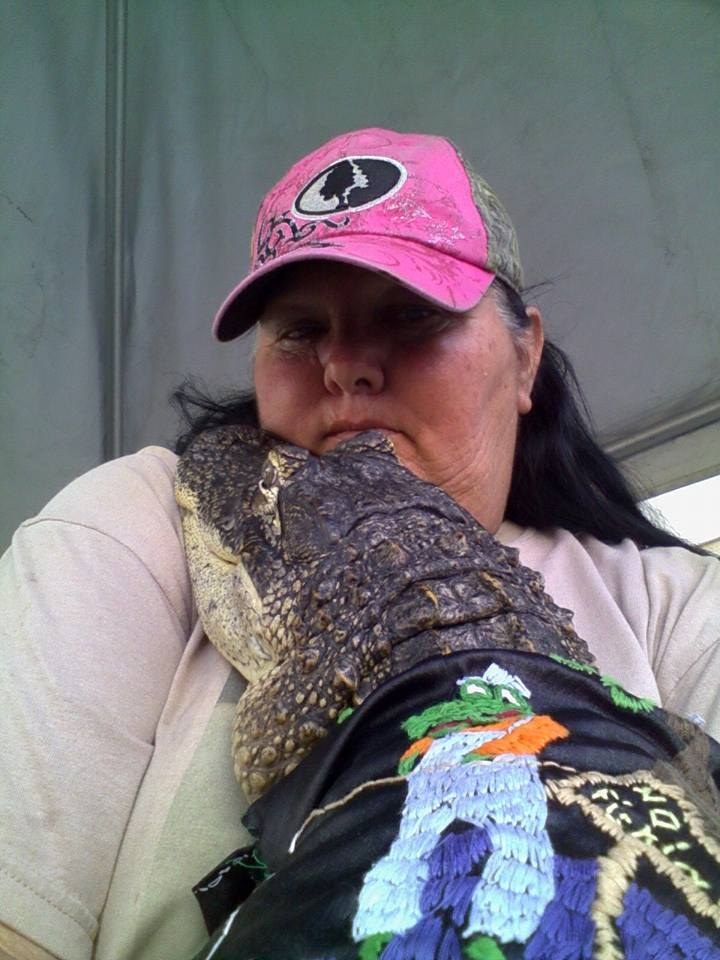 She said the gators developed a sun sensitivity from being isolated in the dark during their formative early years.
The four other gators didn't survive, said Thorn, because they could not be exposed to the sun.
Thorn keeps Rambo mostly inside her home and dresses him in clothes to protect his skin when he goes outside.
Thorn has never had an issue with the Florida Fish and Wildlife Conservation Commission, which issues alligator permits, until her permit expired and a welfare inspector said Rambo was growing too large to keep in her home.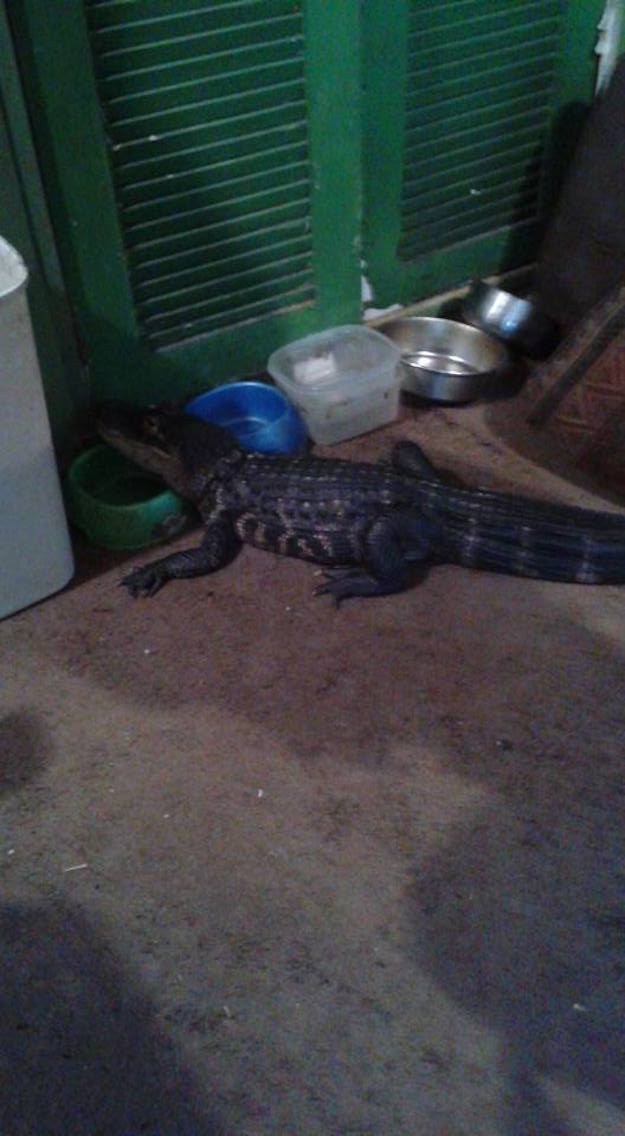 Alligators over six feet must have access to an open space that is at least two and half acres, said commission spokesperson, Gary Moses, to BuzzFeed News.
Rambo is about five feet and seven inches long, said Thorn.
She explained to the inspector that Rambo would never use two and a half acres of open space because of his light sensitivity.
Moses said there are "a number of issues" the commission is considering in its review of Thorn's application to renew her permit to keep Rambo.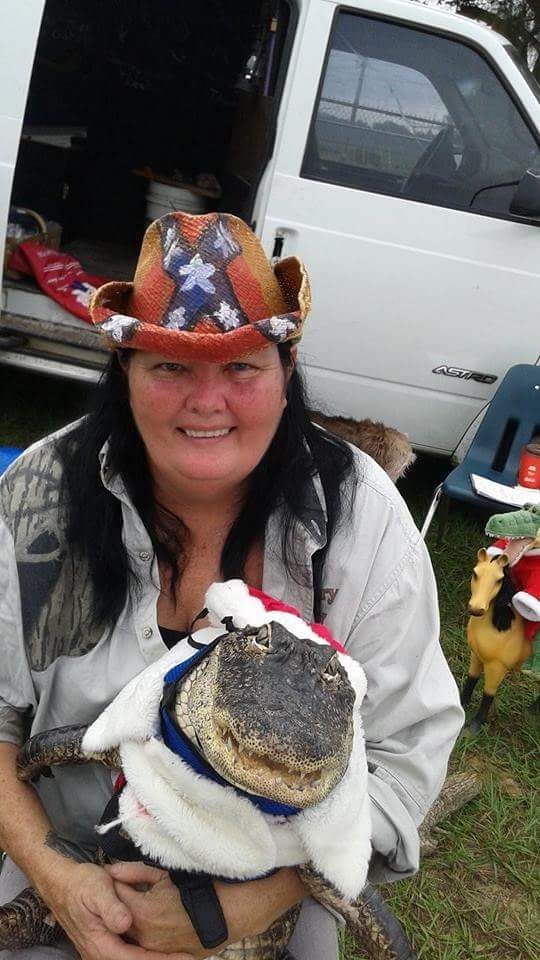 "That permit is under consideration and no final decision has been made there," he said.
Moses also confirmed another issue in Thorn's application involves an error in her application. The permit lists Thorn's previous employer, instead of her current home address.
Thorn worries that if the commission denies her permit application, Rambo may not survive. She said he is not trained as a regular alligator.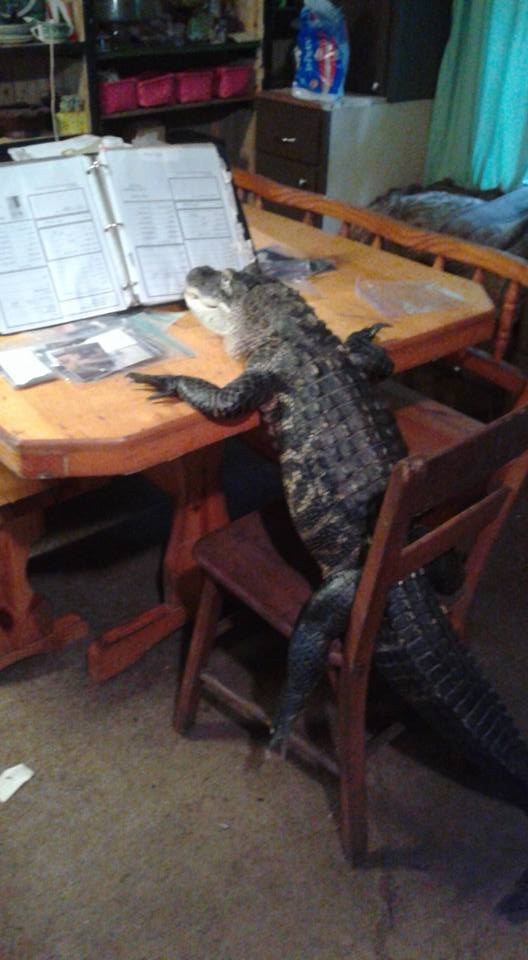 "Rambo and I are family," he said. "He's treated like a baby. He's never been treated like an alligator."
Thorn takes Rambo to any charity or school even they're invited to. He previously did shows with Thorn during her previous job as a gator handler with International Market World in Auburndale.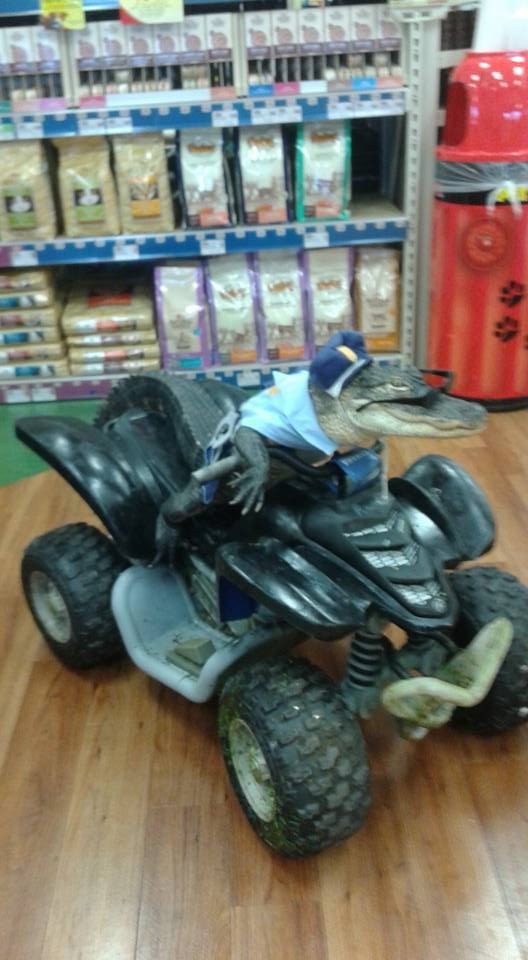 Thorn said that children with autism and other disabilities, visit Rambo at her home about twice a month for therapy.
Rambo sits calmly as they pet him and talk with him.
"This alligator is very special," she said. "It's just going to be a big loss for the community."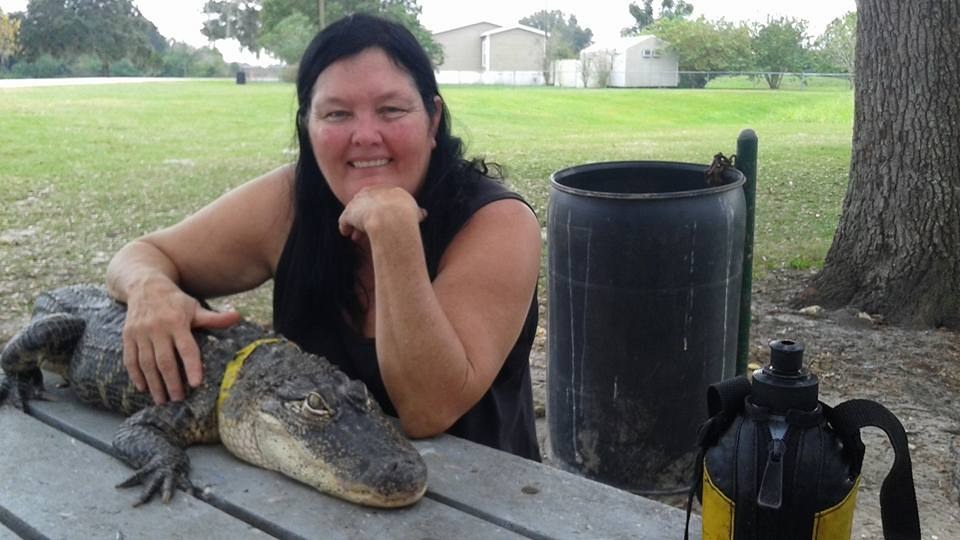 Thorn plans to send a notarized letter to a judge to correct the address error on her application.
Moses said the commission's investigation is still ongoing.