This Guy Burped Too Loudly At A Park And Got Ticketed By A Cop
That burp will cost him $84.95.
This is Edin Mehic, a resident of Vienna, Austria, whose favorite food is kebab with lots of onions.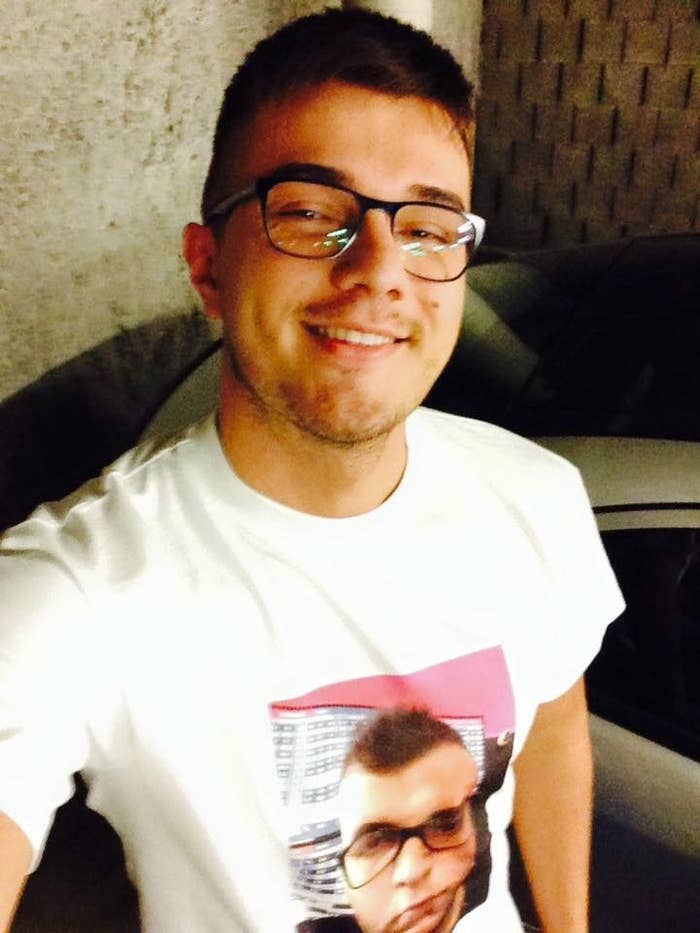 On Thursday Mehic told a long story on Facebook about how one of his favorite foods led him to belch so loudly that he was slapped with a fine for €70, which is $84.95.
Mehic writes he was at the Prater amusement park on a "beautiful Sunday afternoon" when he was overcome with hunger.
He told BuzzFeed News he bought a kebab "with a lot of onions like I always do."
After his meal, he took a big sip of Coke and few minutes later he got the urge to belch.
"I burped ... Liberating!" he wrote on Facebook. "Everybody knows this feeling!!!"
Mehic told BuzzFeed News that it was a "normal belch. It didn't make it into my top 5." But the sound may have made an echo because he was sitting under a train bridge.
Then he felt a hand on his shoulder. A police officer appeared and ticketed him for "outraging public decency by belching towards two police officers from a very close distance," Austria's LPD spokesperson Mag. Paul Eidenberger, Insp. told BuzzFeed News.
Heinz Robathin, Mehic's attorney with Robathin & Partner Rechtsanwalts law firm, told BuzzFeed News that belching isn't "OK," but it is "ridiculous" to ticket and fine someone for being rude in a public place like Prater park.
Mehic was cited under Austria's public indecency law, which prohibits disruptive noises and sexual acts in public.
While Robathin admitted the belch "was not very polite" he said the punishment doesn't fit the crime.
"Proportionality is lost," he said. "That's why we're going to appeal against this sentence. I think we have quite a good chance to win this case."
Mehic is planning to challenge the ticket with the police department's legal clerk, and plans to bring in witnesses who heard the belch to argue the fine was excessive.
If the legal clerk's opinion is unfavorable to Mehic, he will go to an administrative judge to challenge the decision, Robathin said.
"Vienna police have more important things to deal with instead of impolite behavior," he added. "Daily we have robberies, rapes of young girls, drug dealers running around with drugs and selling drugs to children. These are more important things to deal with. I hope that the legal clerk will acknowledge this."