A Family's Graduation Photo Is Giving People Some Major Goals
"You can do it, and not only can you do it, but it gives your child something to work for themselves."
Meet the Myles family. Nitra, Mario, and M.J. Myles are an adorable family living in New Orleans.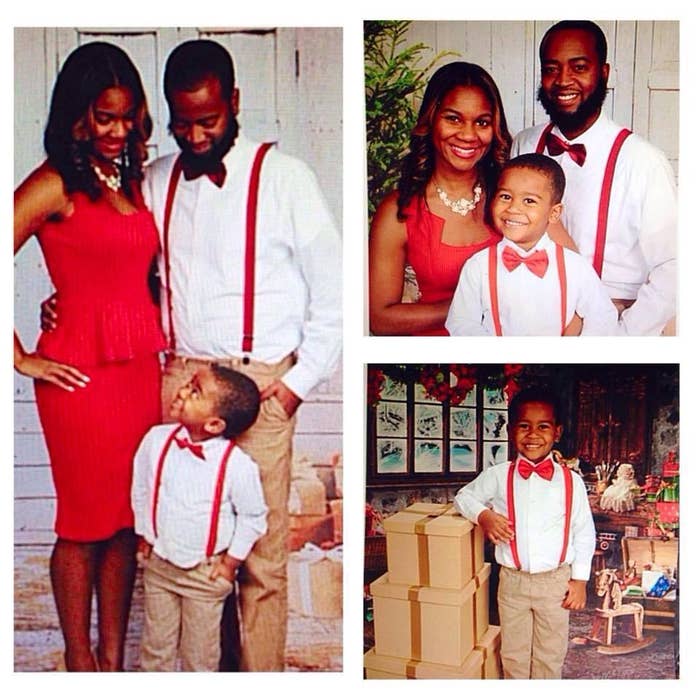 The Myles family is also full of educational achievers.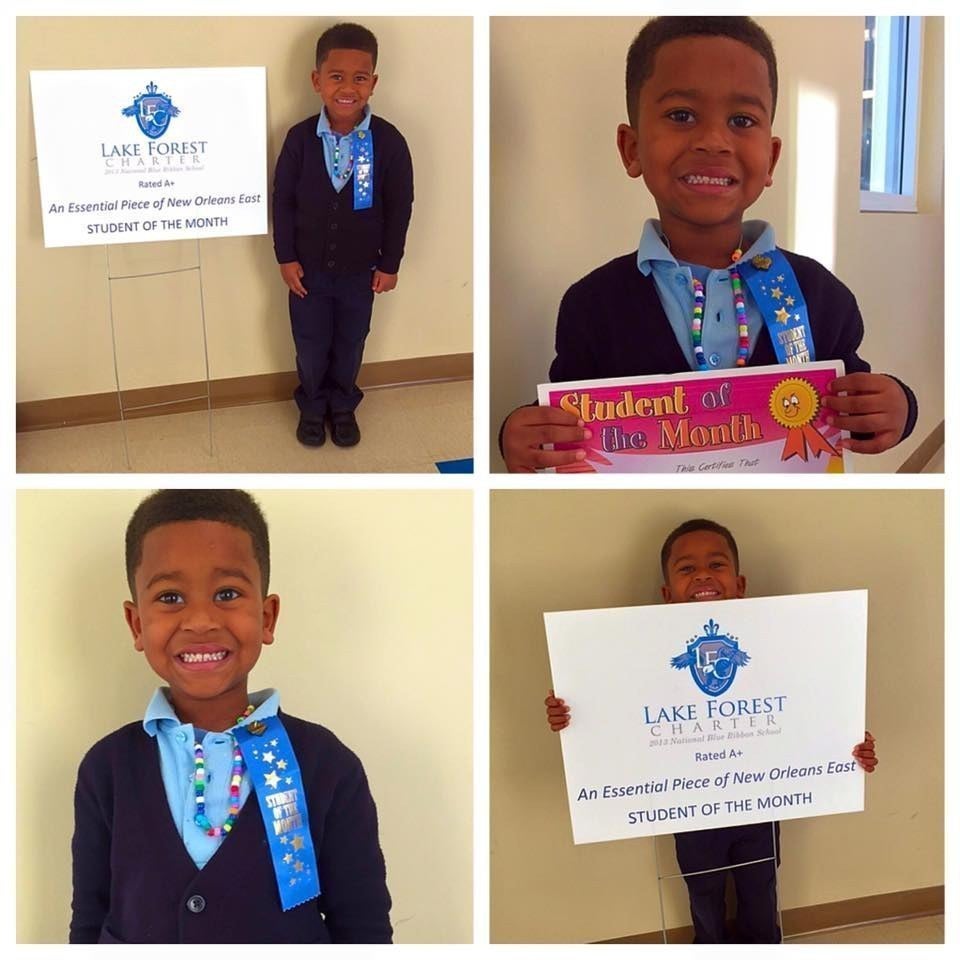 Nitra Myles told BuzzFeed News that education has been a central part of their family ever since she and Mario had their son while still in college.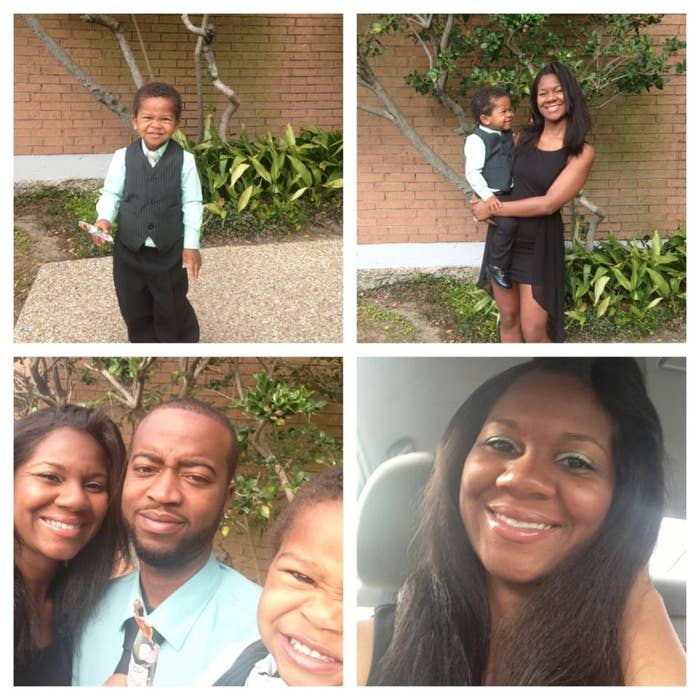 Their pregnancy was completely unexpected. Mario was a senior and Nitra was a sophomore at Xavier University of Louisiana.
Neither of them had family in New Orleans so the couple quickly learned how to balance school, career, and a new baby.
"The hardest part at the beginning was just learning how to balance our schedules," Nitra said. "If one person had something to do, the other had to step up."
Nitra said her parents were supportive of the young family, but that some of her friends and professors doubted that she'd be able to press on with her educational goals.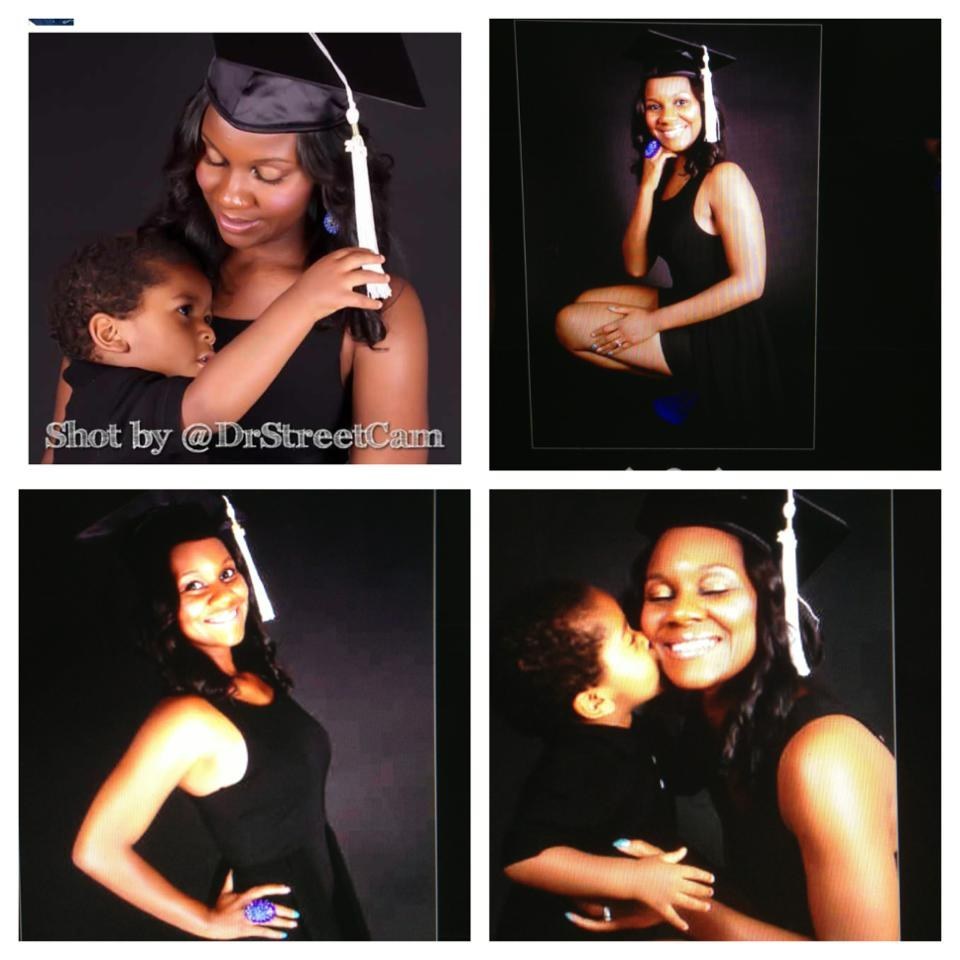 "All of my friends automatically assumed I was just going to leave school and find a job," she said.
Some of her professors doubted that she'd return to college, let alone go on to pursue a graduate degree.
But not only did Nitra complete college with academic awards, she's now close to finishing law school. Mario, meanwhile, is completing his master's degree in special education, and their son, M.J., is finishing kindergarten.
Nitra posted a picture of the family of students, who all graduate in May, for her family to share. But the photo has since been shared by more than 27,000 people, many of whom say the family is an inspiration.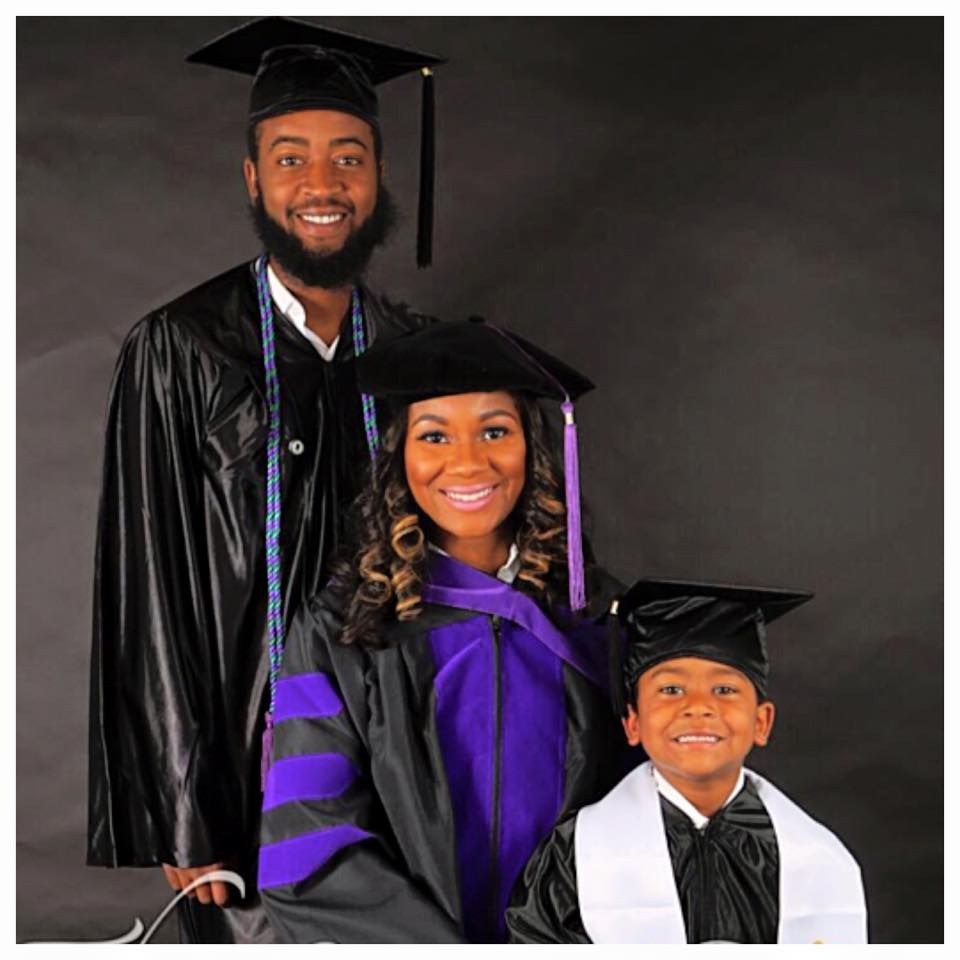 "These are my relationship goals," another commenter said. "This family! Pure perfection."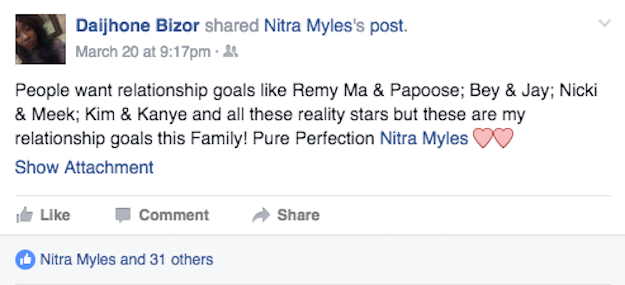 The Myles' story is rare one, considering that just 10% of black college students went on to earn a bachelor's degree in the 2013–14 school year, compared to 67% of white students, according to the Department of Education.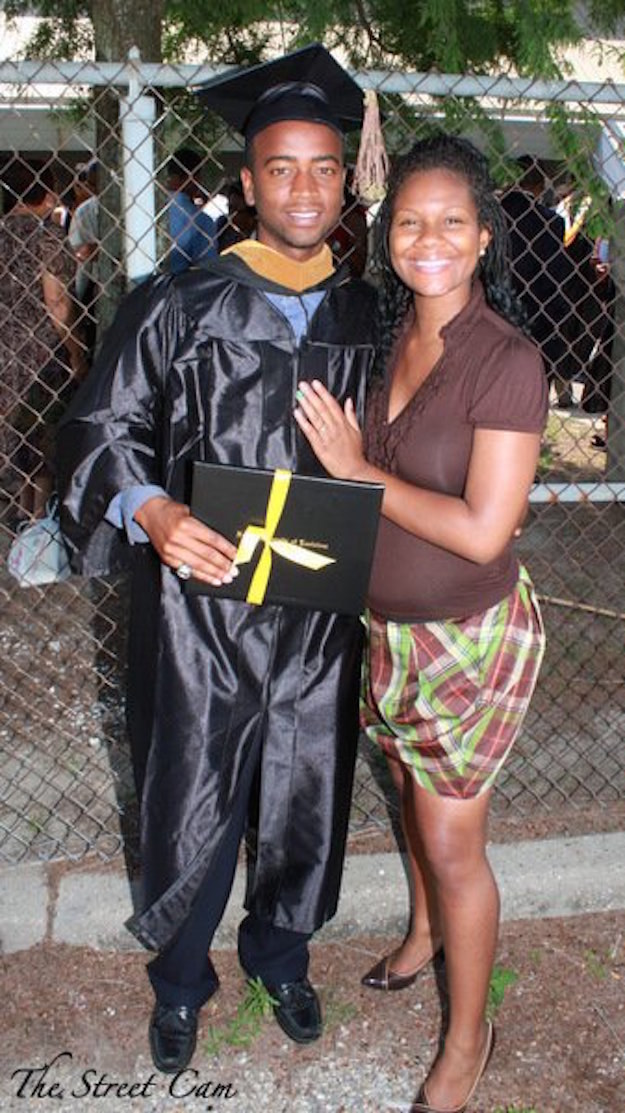 And of black students pursuing a master's degree just 13% are successful, compared to 68% of their white counterparts.
Nitra's parents went to college, but she will be the first in her family to earn a graduate degree.
Nitra said she hopes young parents feel encouraged by the photo of her family to not give up on their educational and career goals.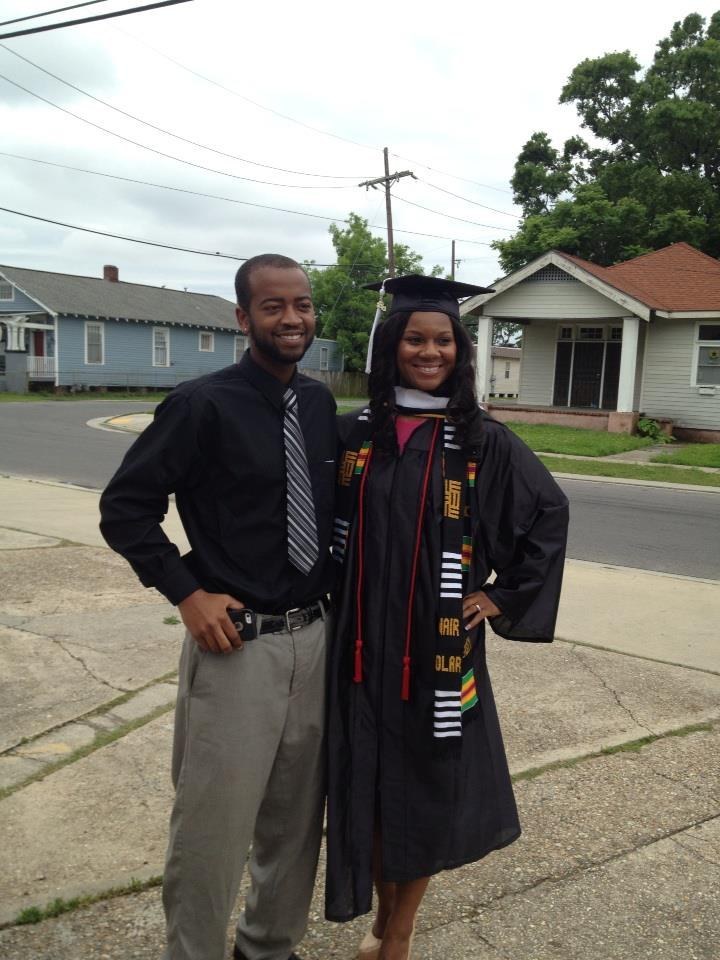 "There is going to be a significant amount of work that needs to be done," she said. "You can do it, and not only can you do it, but it gives your child something to work for themselves."
Nitra has since written a Kindle book, Balancing Adversity, based on her experiences as a mother and higher education student.