Something magnificent in doughnut history is happening in London on Monday. Krispy Kreme UK confirmed to BuzzFeed News that it's launching a "Hole in Wall" pop-up at its Holborn store in London, which is essentially an ATM machine that dispenses doughnuts right into your hand.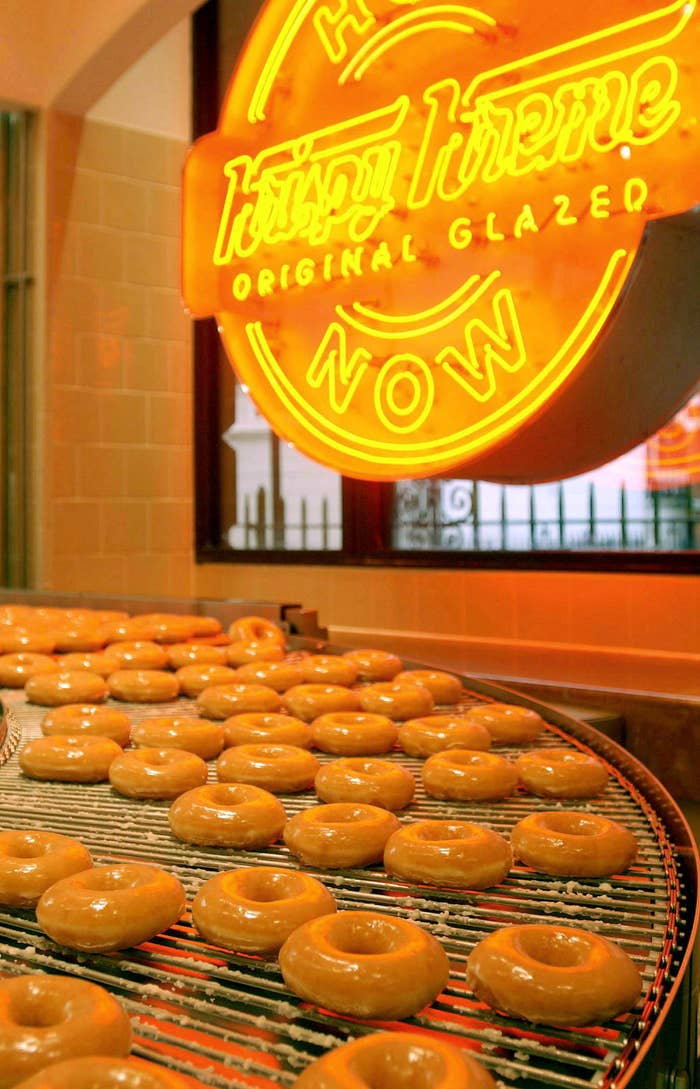 Through Saturday, May 21, people will be able to purchase the company's new Nutty Chocolatta doughnut filled with Nutella from the machine for £2.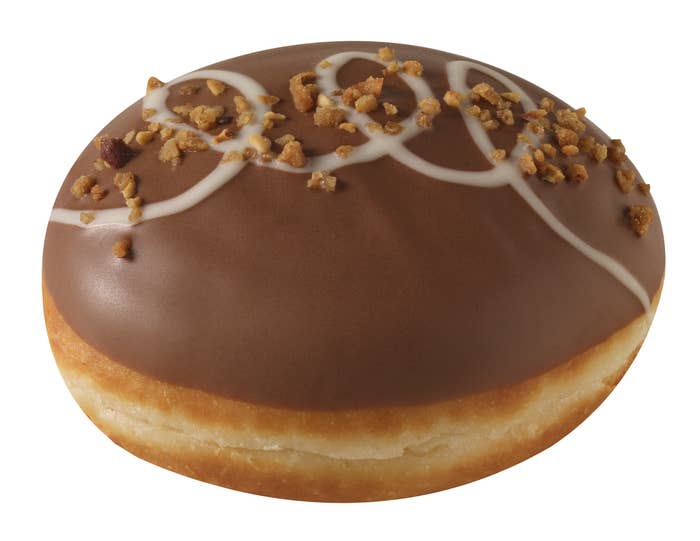 After following the payment instructions on the machine, consumers will be able to unlock a doughnut-shaped hatch and see the doughnut, said Krispy Kreme.
All members of "Friends of Krispy Kreme," the company's loyalty program, will receive a unique code to use once at the machine.
All proceeds from the machine will go to Teenage Cancer Trust.
Krispy Kreme leaked the news about its new Nutella-filled doughnuts to some of its customers in a letter to its store managers.
People were pretty excited about the Nutella doughnut news.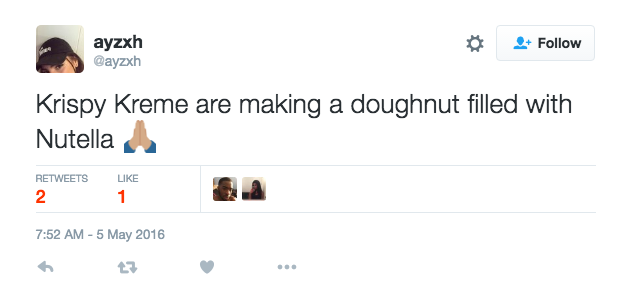 Some people saw their dieting plans vanish when they heard about the doughnut machine in London.
Some people were pretty upset that the doughnut machine would only be available in London.
Other people said they were better off without a doughnut machine within walking distance.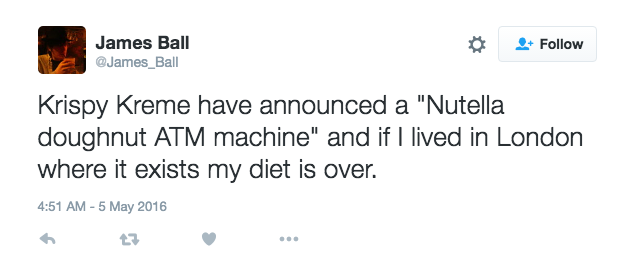 The doughnut will be available at all UK Krispy Kreme stores for a limited time from Friday, May 27, through Sunday, Sept. 4.