Una cosa verdaderamente hermosa ocurrió en Nápoles, Italia, el miércoles. Un grupo de 100 chefs lograron un nuevo récord de la pizza más larga del mundo; una vocera de Guinness World Records se lo confirmó a Buzzfeed News.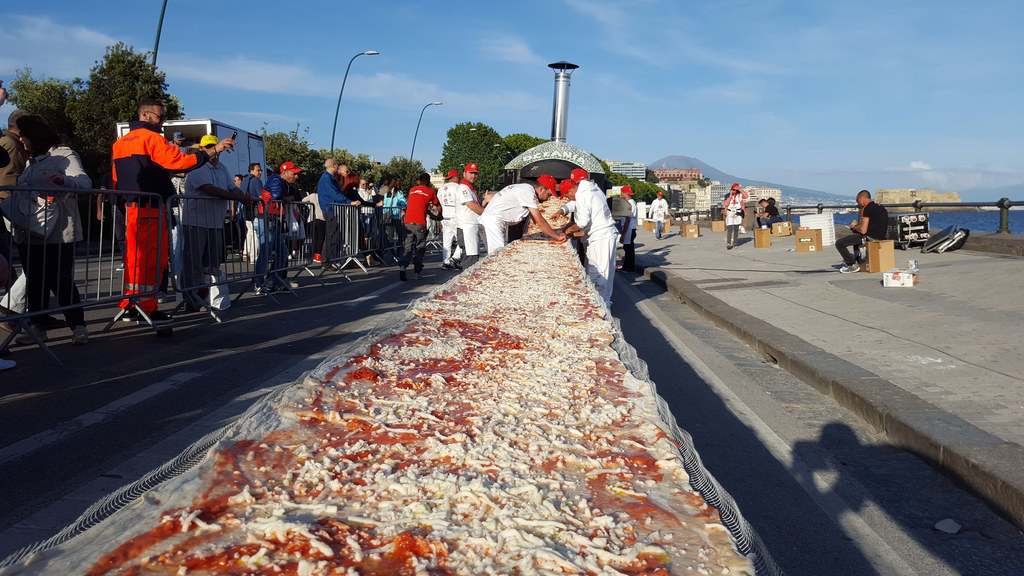 A lo largo del muelle de la ciudad, los chefs hornearon una pizza de 1853.88 metros en hornos de leña, lo que se traduce en aproximadamente 1.8 kilómetros, dijo Sofia Rocher, vocera de Guinness World Records.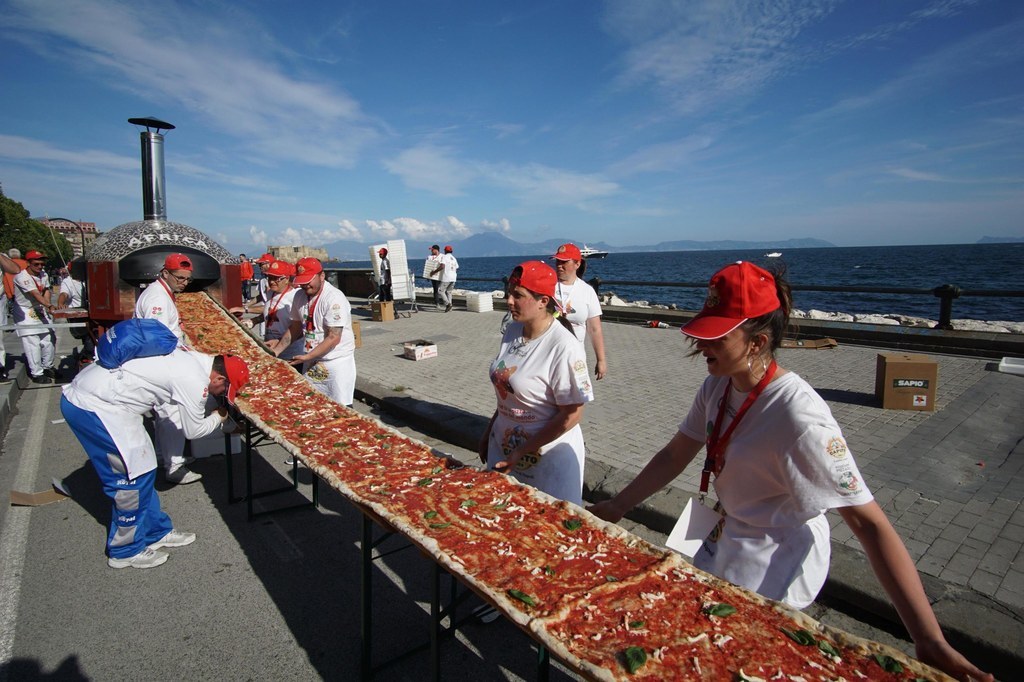 El quesudo intento fue organizado por Oramata, propietario de Napoli Pizza Village, en colaboración con la Associazione Pizzaiuoli Napoletani, la ciudad de Nápoles y la Fundación Univerde.
Los pizzeros utilizaron 2000 kilos de harina, 1600 kilos de tomate, 2000 kilos de queso mozzarella y 200 litros de aceite de oliva, dijo la organización en un comunicado en su página web.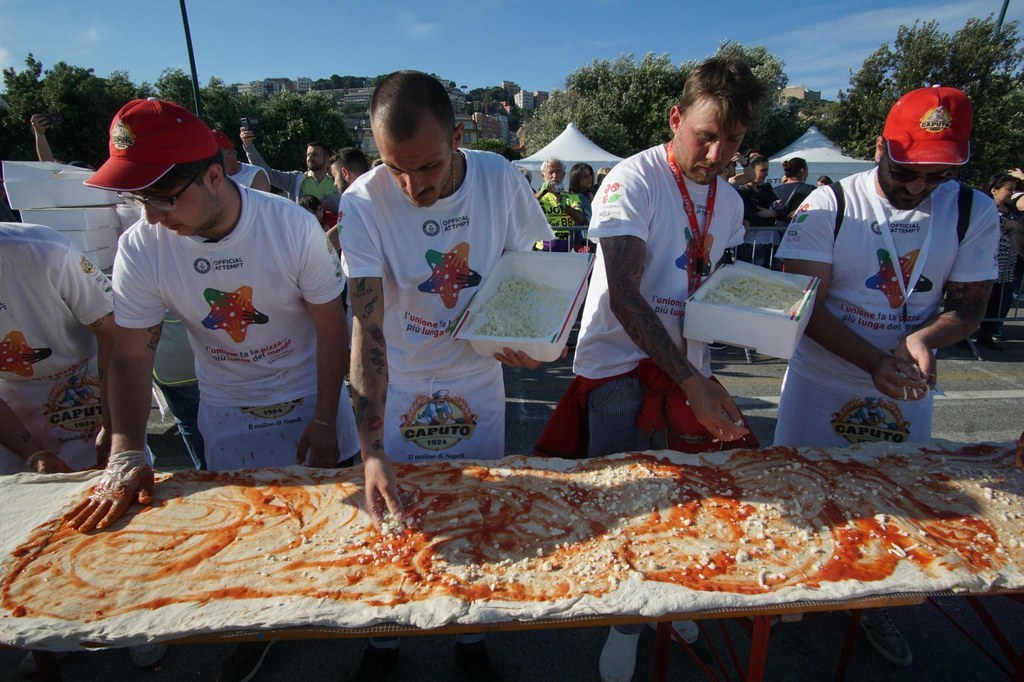 Todos los ingredientes eran de proveedores locales de la región de Campania, "la casa de la pizza", los cuales formaron la "receta del éxito" del grupo, añadió Rocher.
Los chefs pasaron 11 horas preparando la pizza que se hornearía en cinco hornos de leña portátiles, construidos específicamente para el evento.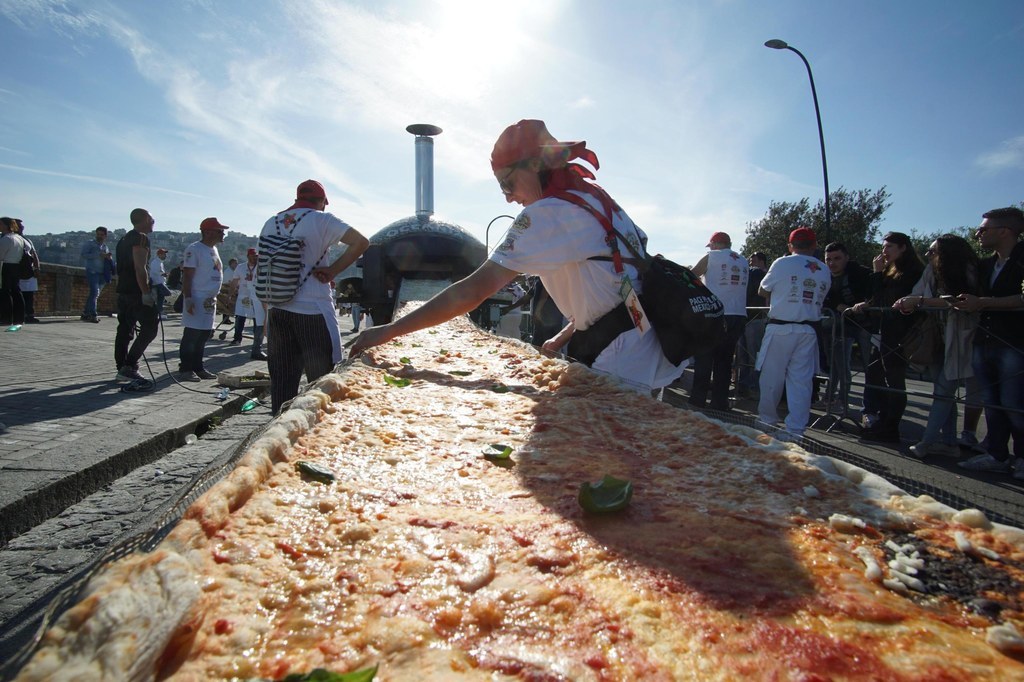 Después de que el récord fue confirmado, se invitó a los visitantes a agarrar una rebanada de la pizza napolitana.
El resto fue donado a la Asociación Camper Onlus, la Cruz Roja Italiana y la Asociación Chicchi di Grano.
El anterior récord de la pizza más larga del mundo —establecido por La Pizza+1 de Sante Ludovico, NIPfood de Dovilio Nardi y la Semana Mundial del Tomate 2015— era 1.6 kilómetros, establecido en junio de 2015.
Looks like there are no comments yet.
Be the first to comment!