A San Antonio-based clothing store has upset the Queen Bee. Beyoncé slapped "Feyoncé" with a lawsuit on Tuesday claiming the store's products infringe on her own trademarked name and work.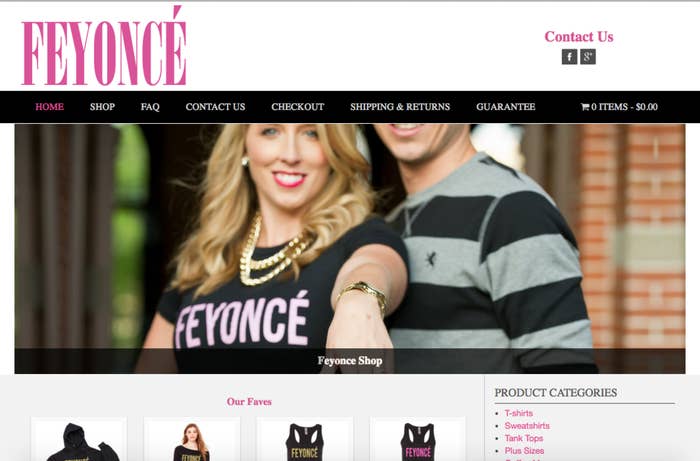 In a complaint filed in Manhattan federal court, Beyoncé accuses the store and three individuals of "brazenly" infringing on her "goodwill and notoriety" to sell merchandise through its website, Feyonceshop.com.
The shop, which the complaint says is an intentional misspelling of fianceé, sells a number of items that share a likeness with Beyoncé's name and her hit single "Single Ladies." For example, this mug.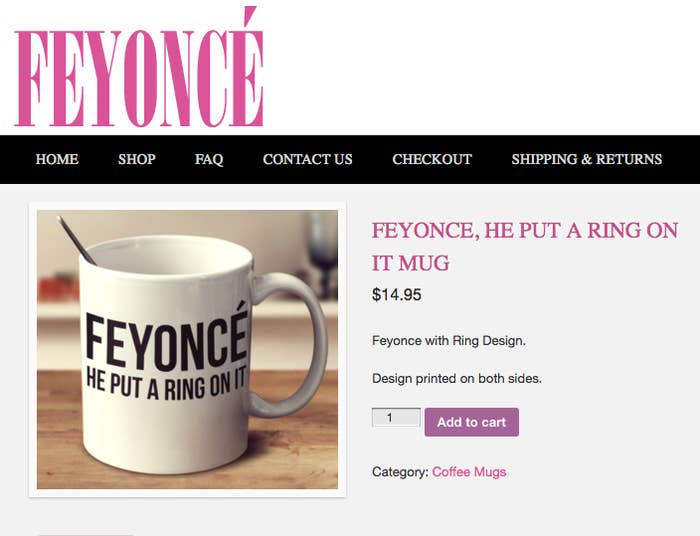 This other mug where Feyonce, without an accent, is spelled with a diamond ring for an O.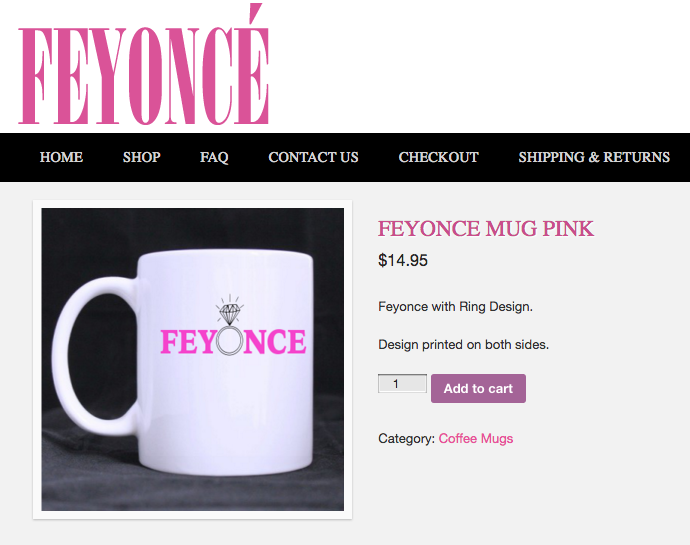 And the store's tanks, sweatshirts, and T-shirts.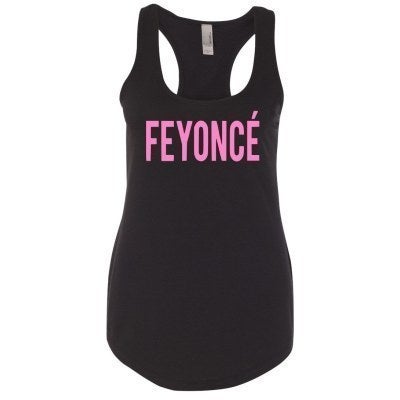 The store allegedly ignored a cease and desist letter from Beyoncé and BGK Trademark Holdings, her licensing company, demanding that it stop selling the products. But Bey was ignored.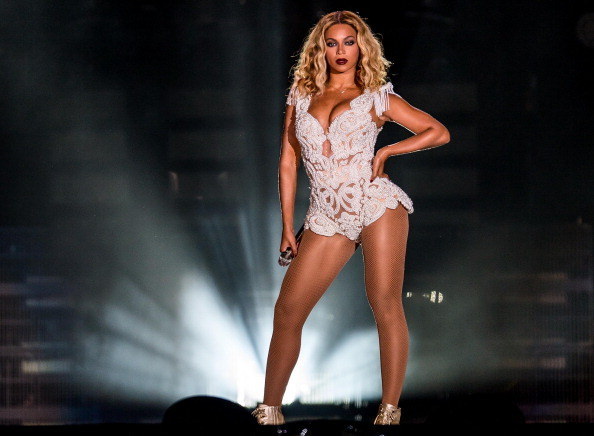 Andre Maurice, one of the defendants named in the lawsuit, filed for two trademarks in November, according to the United States Patent and Trademark Office.
Along with ending its sales, Beyoncé wants the shop to abandon its applications.
This all does irreparable harm to Beyoncé, according to the suit. Fans might believe that Beyoncé is affiliated with Feyoncé's knockoffs.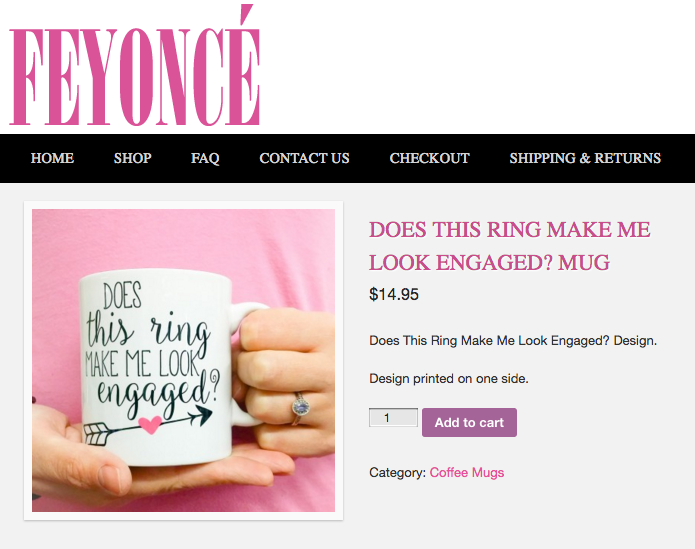 The 34-year-old Grammy-winning artist claims the store's products "dilute the distinctiveness" of her own trademark.
Beyoncé is seeking unspecified damages.