People Can't Stop Laughing About A TV Reporter Who Was Caught Off Guard During A Live Broadcast
"The way she was swiping she was blatantly on Tinder."
A BBC News reporter was caught using her phone during a live broadcast on Monday, a gaffe that had people on social media guessing what she could have been up to when she went on air.
The camera pans to Joanna Gosling, who seems completely unaware that she's actually gone live.
As the news ticker unfurls, she seems to slowly realize that she's LIVE ON AIR.
People said Gosling's slip is a definite sign that the UK as we know it is ending.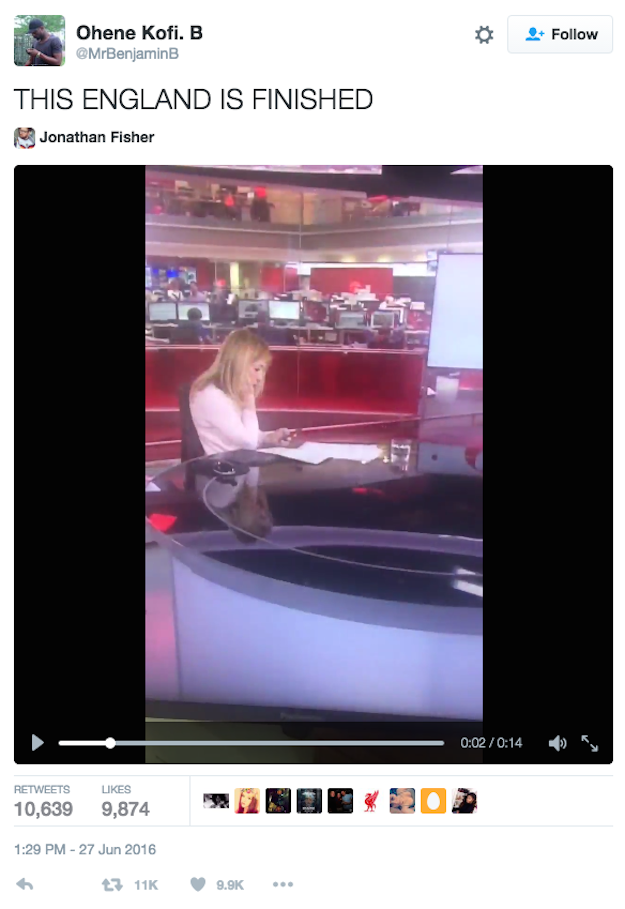 People mused over what she could have been doing on her phone.

Gosling had a pretty decent sense of humor about the gaffe and said in a tweet on Monday that it was all due to a technical glitch.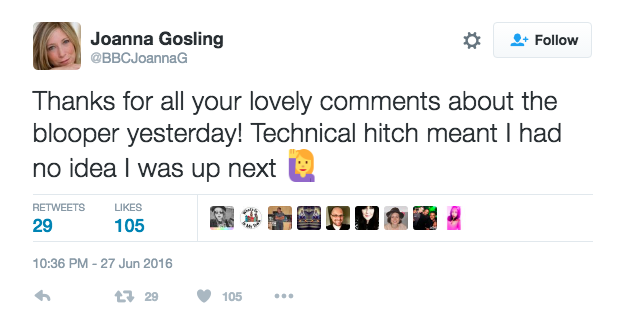 Gosling even made a short mashup of other things she could have been doing, including playing the ukulele.
But honestly, the blooper could have been worse.