Growing up, one of the only good things about the end of summer was back-to-school shopping. New pencils, fresh notebooks, maybe a killer outfit... Back-to-school shopping always felt like a way to reinvent myself before the new school year.
But I'm 25. It's been a while since the last time I had a new school year, and I really missed the excitement of a fresh new year. I knew there must be a way I could feel that "back-to-school" buzz again. After all, I work in an office and have a desk. Plus, it's September.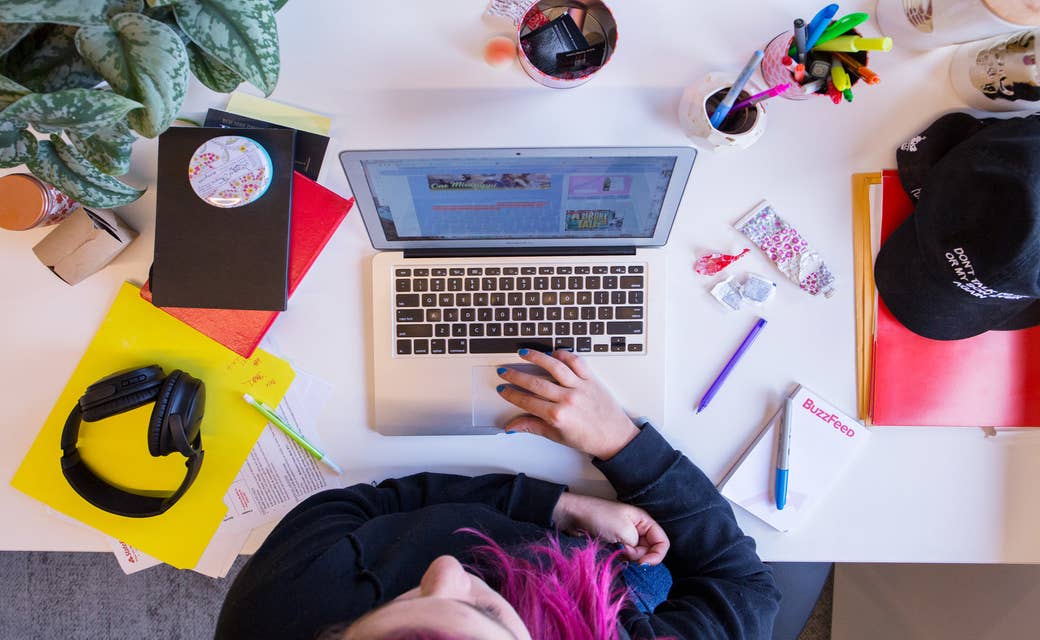 Meaning? Fall seemed as good a time as any to channel some of those "fresh start" vibes I used to get when starting a new school year. Just because I'm not in school anymore doesn't mean I can't take myself back-to-school shopping. I've worked at BuzzFeed for more than two years, and in that time I haven't changed the layout of my workspace one bit. It's disorganized, and I have a hard time finding stuff. It was the perfect opportunity to give my desk a little order and a lot of love. As much as I had come to love the assorted candy wrappers and other trash on my desk, I knew my workspace deserved better. I deserved better!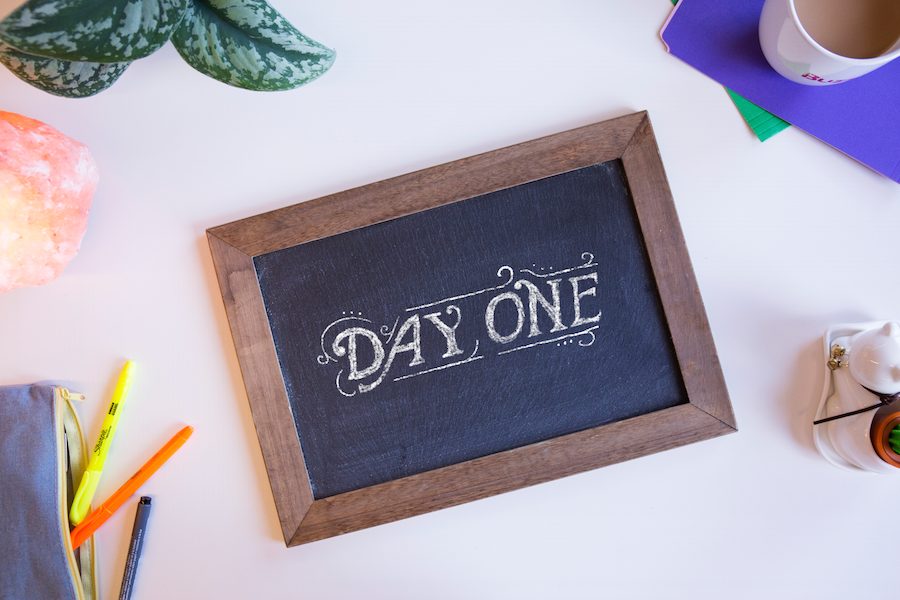 Before I started this process, I told myself it was important to find items that would help me organize my desk a bit better but also allowed me to show off a bit of my personality. In school, I would customize my locker, room, and things with decorations, clip-outs from magazines (a cliché, I know!), and magnets. I still wanted my grown-up desk to feel like that: fun, bright, and a little weird. So I came up with a list that was a mix of practical items for work...and maybe a little something ~fashionable~ for myself.
My office buddy Clark had been working on a campaign for the app letgo, a buying-and-reselling app that helps you, well, ~let go~. Clark had used letgo to sell some of his stuff to help pay for his cat's surgery, and his success with the app inspired me to use it as a buyer. People had stuff they wanted to let go of, and I was ready to take it from them!

I scrolled through letgo and immediately found a few practical and quirky office trinkets close by. When using other sites and apps to buy secondhand, you're usually given broad location options like "Brooklyn" or "New York City, New York." But letgo is hyperlocal, and it allowed me to find sellers really close to me. And as an added bonus, all the items I found were totally in my price range (pro tip: Use letgo's filters to set your budget).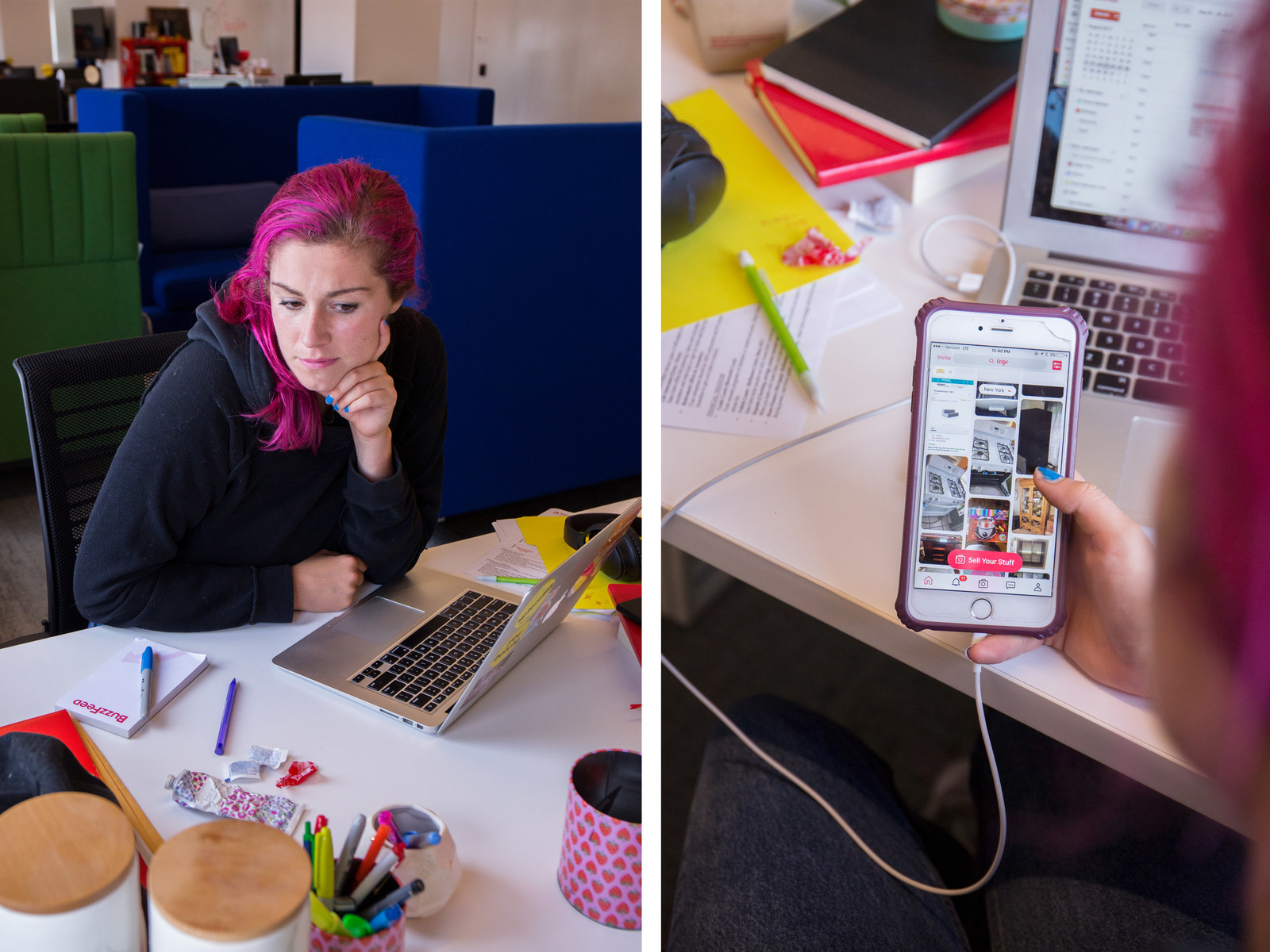 I wanted to keep my desk items under $20. However, when it came to looking for my ~fashionable~ items, I used the search filter to raise the price a little.
Here are the back-to-school goodies I found on letgo:
A file organizer for my folders, papers, and books.

A desk tray that gave my laptop a little lift and offered little compartments for pens, notebooks, and my sunglasses.

A crystal salt lamp.

An adorable kitty plant holder! (I immediately fell in love with it because it looked like my cat, Pierogi.)

A kick-ass black bomber jacket.

A black leather purse.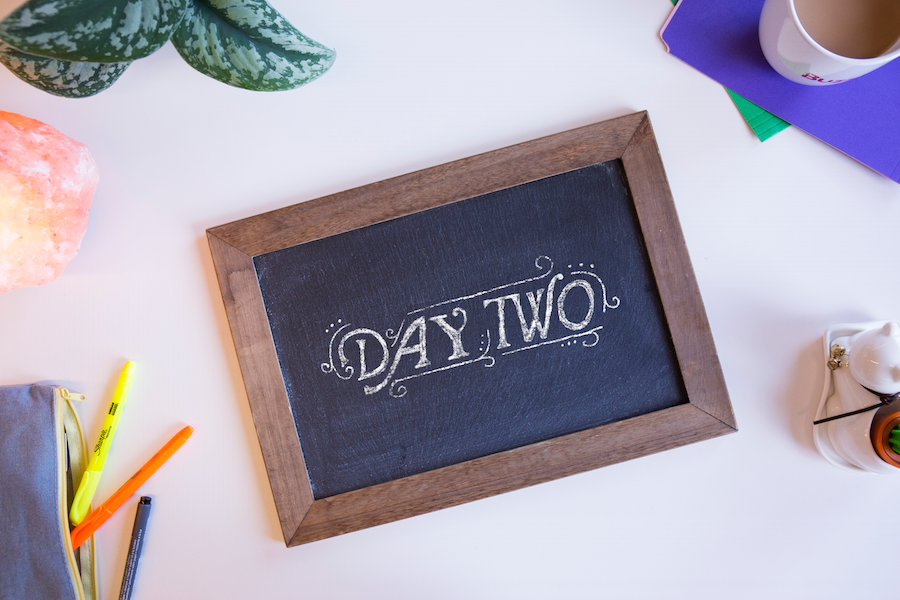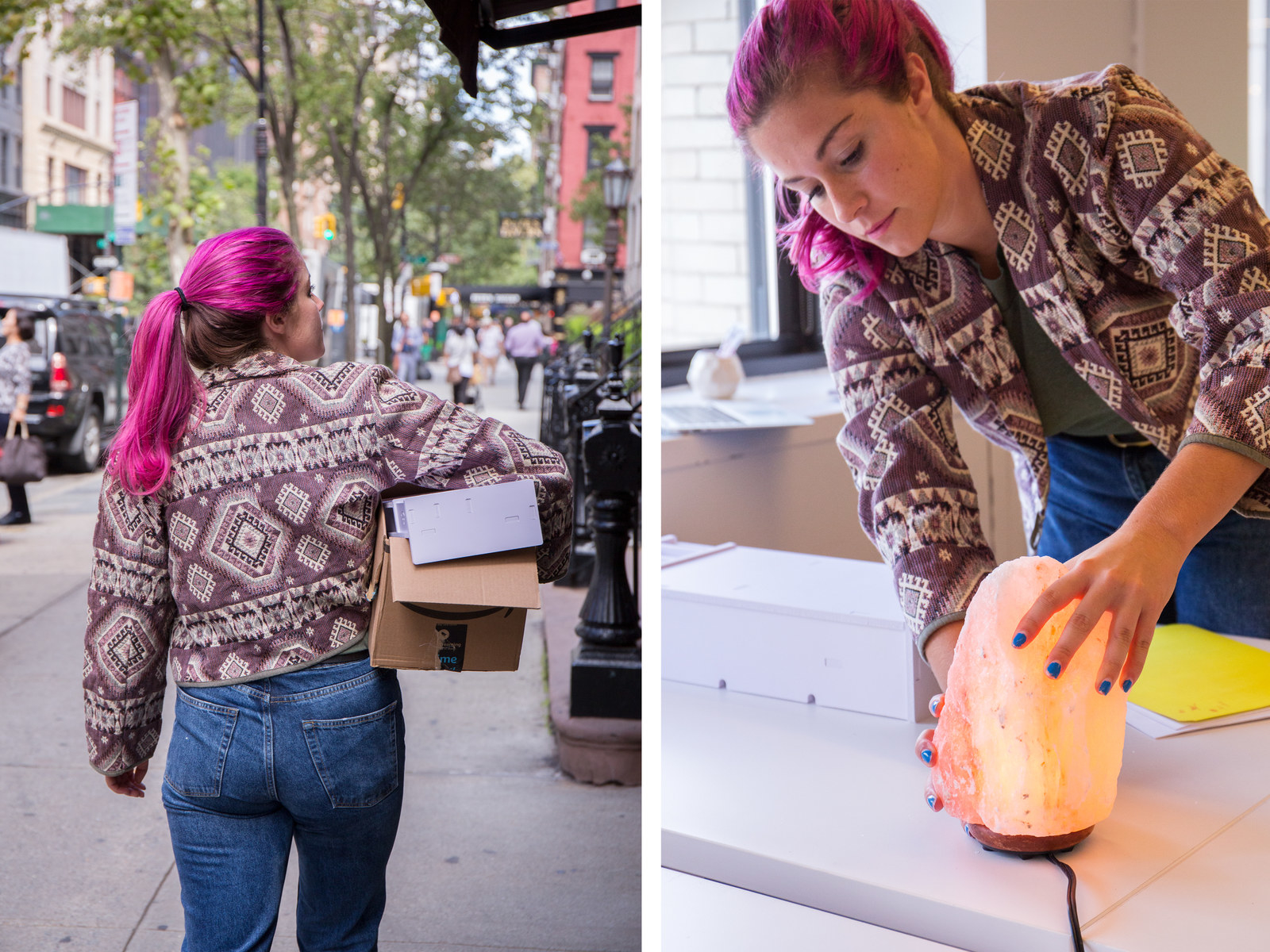 Day two was the big pick-up day. Things worked out really well, and because the app also has a chat feature, it was super easy to agree on meeting spots. I was chatting with one of the sellers, and we both realized we were really close to Union Square. Easy!
As I walked back to my office, I was already brainstorming all of the ways I'd use the little compartments inside the desk tray and imagining how I would set up the cute little kitty-cat plant holder. I'll never forget the noise I made when I first saw it. It's not a real word, but I'll try to give you an idea of what the squeal of joy sounded like: "Aaaaaeeeeiiiiiiieeee!!!"
New things in hand, I was starting to feel that familiar feeling I hadn't felt in so long. It was so much fun imagining how I would set up my new stuff — no wonder I loved back-to-school shopping so much! I hadn't been this excited about a desk since, well, school.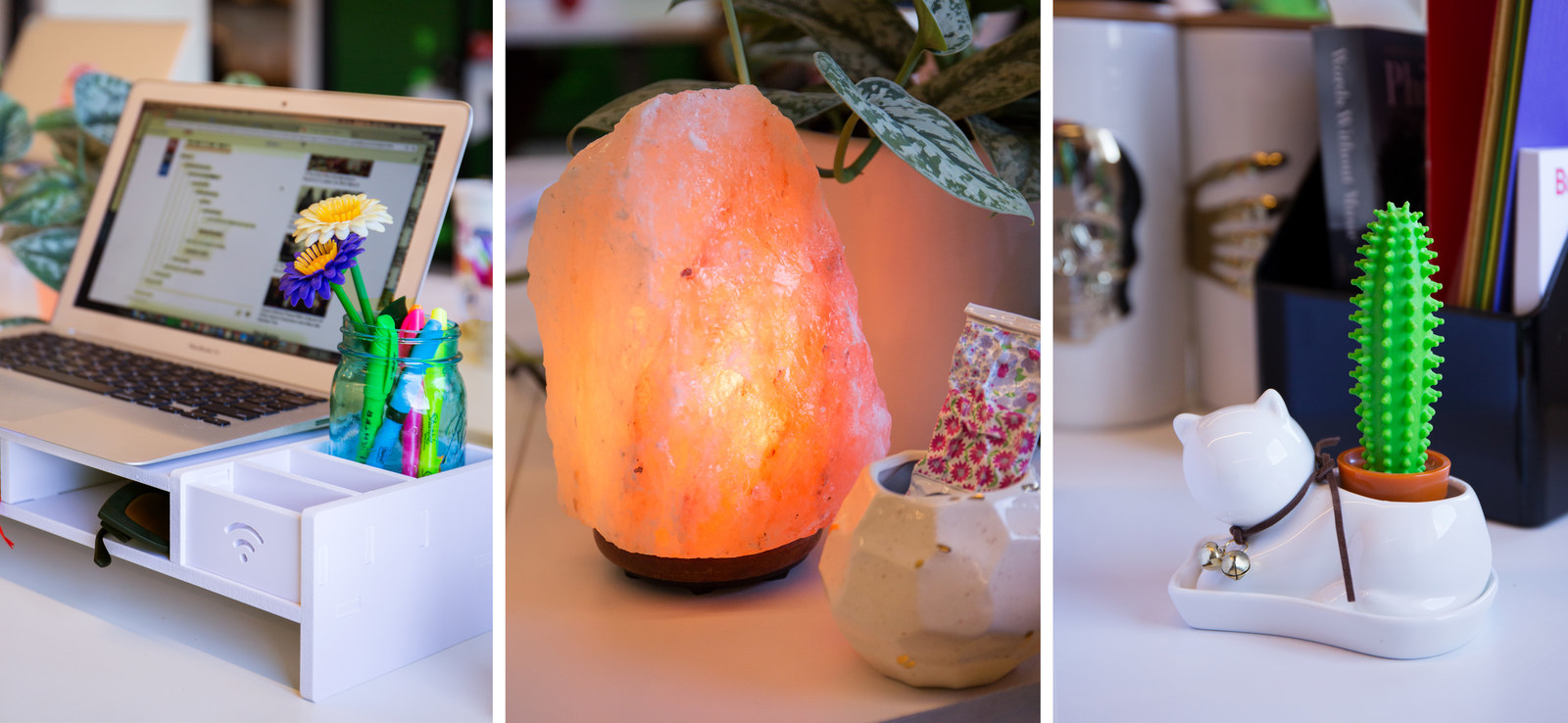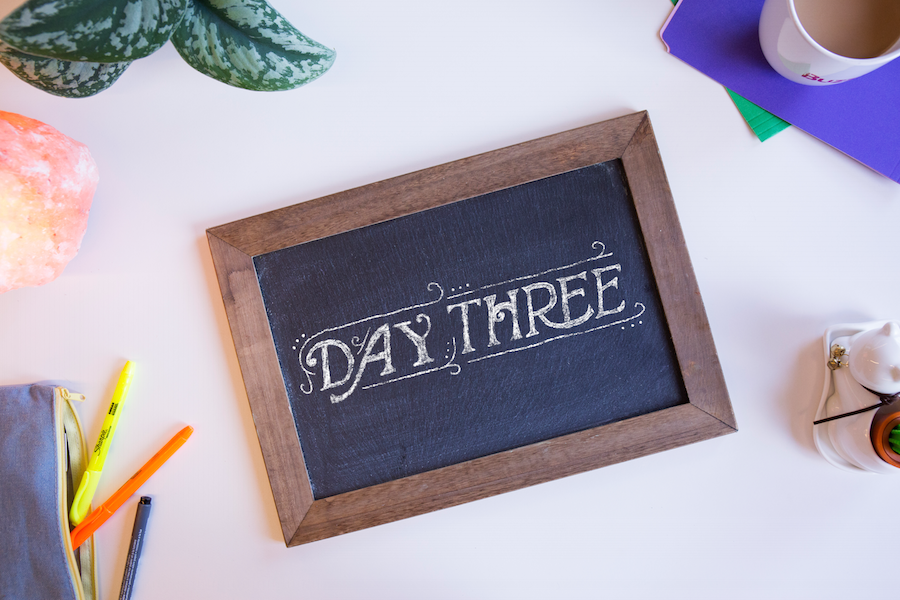 But the process wasn't without its difficulties. Remember when you used to buy a back-to-school outfit, and you immediately, desperately wanted to throw it on and strut around in it, but you couldn't? You had to wait for the first day of school?
That's what it had been like picking up the jacket and purse. The jacket looked so cool, and I wanted to wear it so badly and impress all of my coworkers. I wanted people to ask me about it so I could tell them how I had "just gone out to pick it up real quick." But I had to stay strong and wait to debut my jacket and purse on day three.
As soon as I could, I put on my new bomber jacket, transferred all of my old purse contents into my new purse, and left for the office. Walking into the BuzzFeed building with my head held high, I felt like a new woman. I was ready to kick some butt!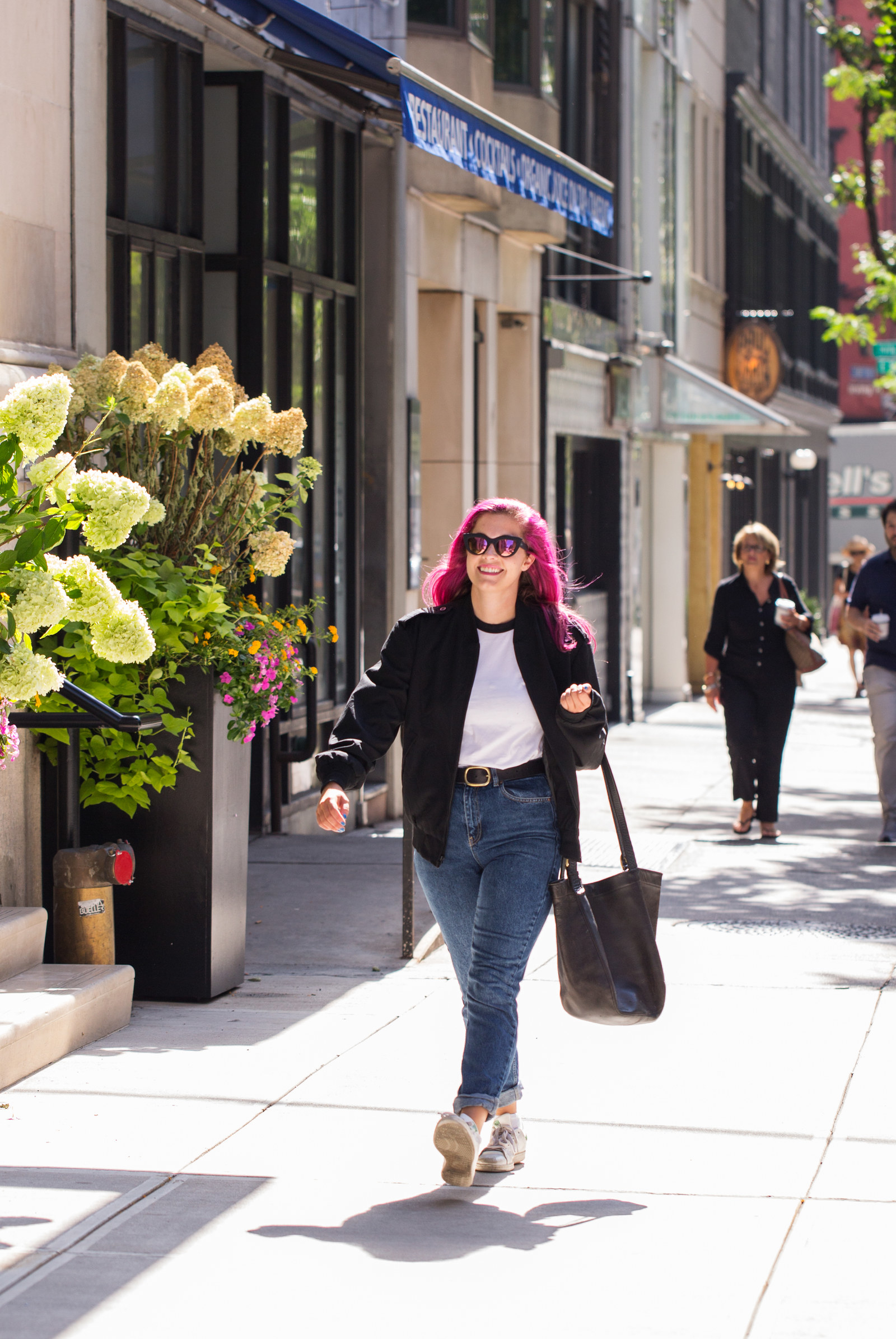 And I did. Putting all my papers and folders inside actual folder organizers was life-changing. Wow, this is what it's like to be an organized person, I thought to myself. It was wild! All of my beloved papers and files in the same spot! I can't lie: It felt weird to sit down at my desk and know exactly where everything was. What was this witchcraft?! And I practically wept when I found out my sunglasses fit inside one of the tiny compartments in my desk tray. If you want to know just how many sunglasses I've accidentally sat on, stepped on, or lost at work alone, the answer is three. But now my sunglasses had a home! A safe home! It was bliss.
OK, you might be reading this and thinking to yourself, Grace, calm down. It's just new desk stuff. But you know what? It's the little things in life. And remember: I had been working at the same desk for two years. That's a long relationship! Especially if it's a disorganized one. Disorganized space does not get work done. But this does: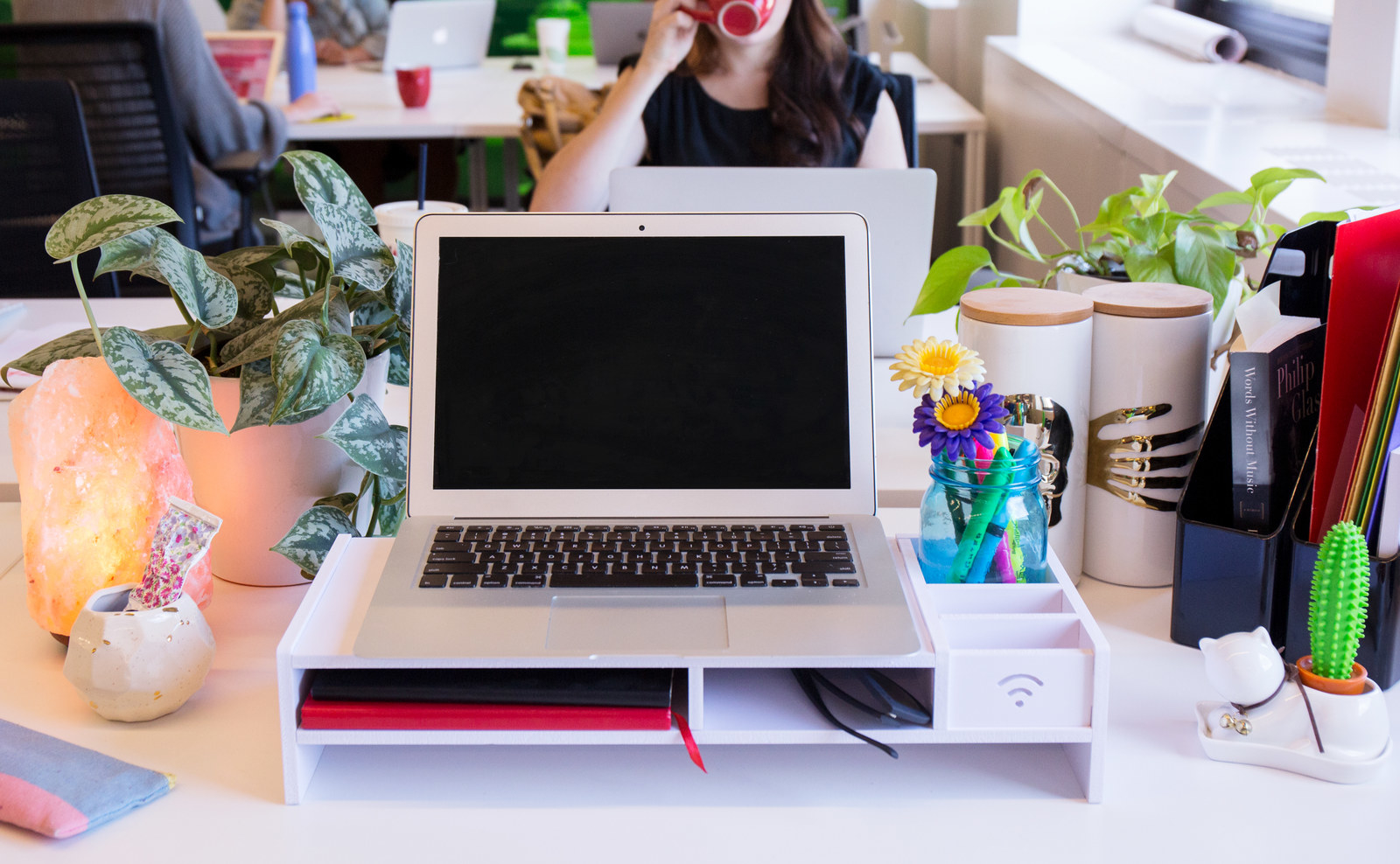 Growing up, I was afforded a fresh start after every back-to-school shopping trip. And don't we all deserve that at any age? "Back-to-school shopping" as an adult made me ask the question, "What do I need this year to help me be my BEST self?"
There's nothing wrong with a little self-improvement, no matter how old you are.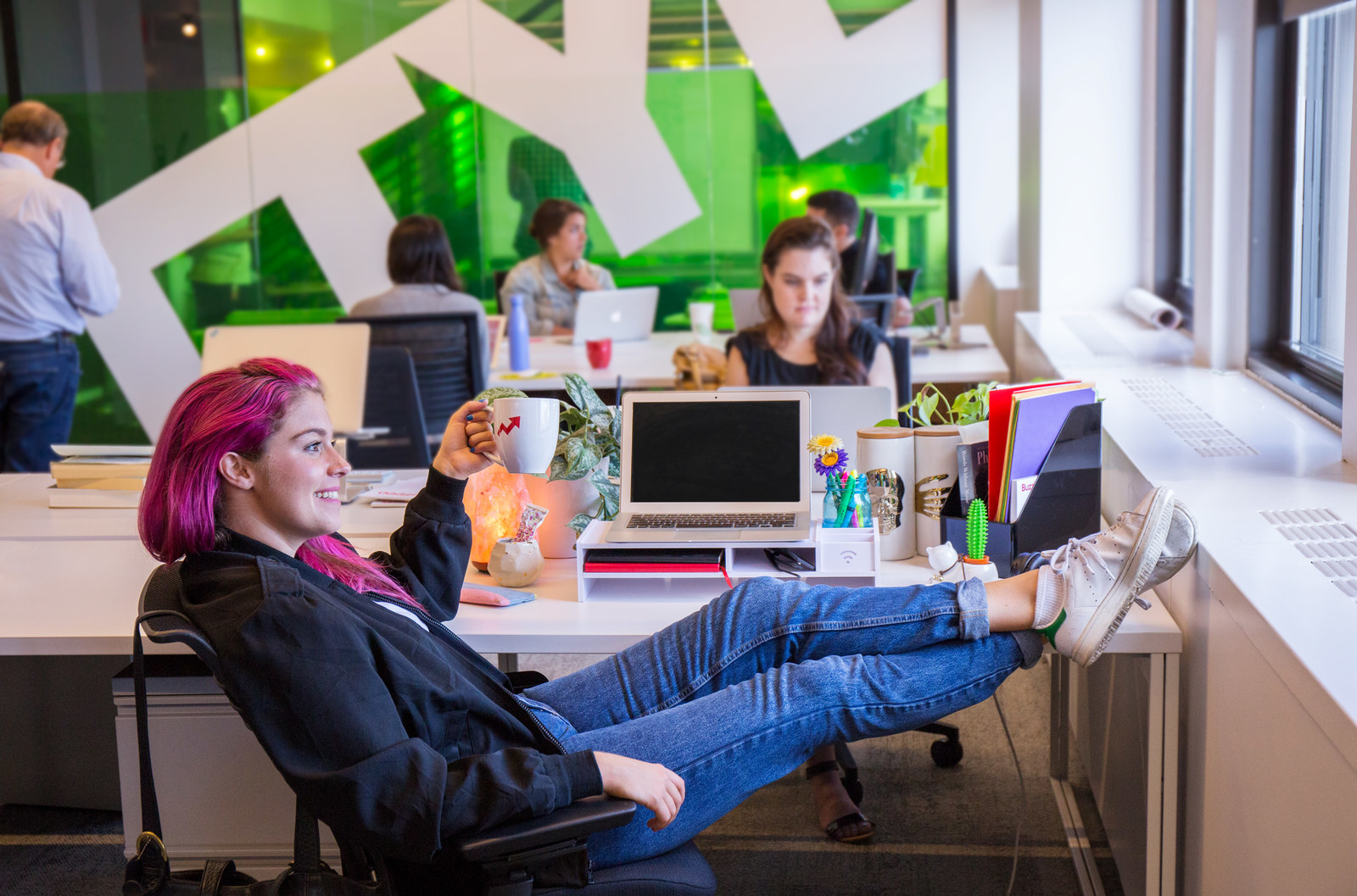 Photographs by Sarah Stone/© BuzzFeed; header by Laura Hoerner/© BuzzFeed

Looking to reinvent yourself this year? Download the letgo app and get to work!