Russian Man Raped And Killed After Coming Out
The victim had been raped with beer bottles and his head bashed in with a rock in what authorities believe to be a hate crime.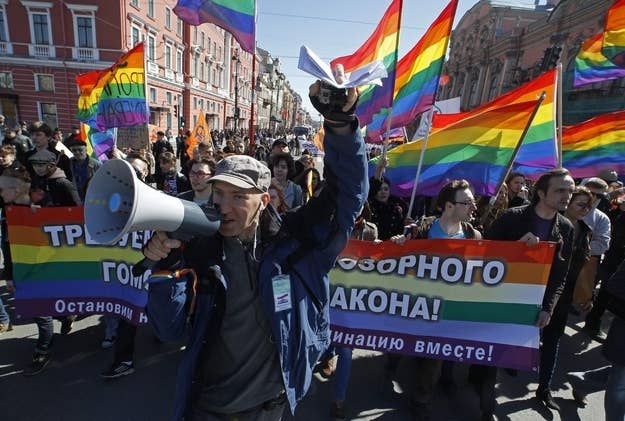 A 23 year-old man was tortured and killed in Volgagrad investigators said Sunday in what they believe was a homophobic attack.
Two men, aged 22 and 27, have been detained in connection with the assault, AFP reports. A police investigator said that the men started beating the victim and raped him with beer bottles after he disclosed he was gay while they were drinking in celebration of the Russian holiday Victory Day.
The victim's body was found naked in the courtyard of an apartment building Friday morning.
LGBT-rights advocates are placing some of the blame for this crime on efforts to curtail LGBT rights such as a recent attempt to ban "homosexual propaganda" in the national legislature.
"Homophobic hysteria is being increasingly promoted in Russia," Gay Russia's Nikolai Alexeyev told AFP.
J. Lester Feder is a BuzzFeed contributor and a 2013 Alicia Patterson journalism fellow.