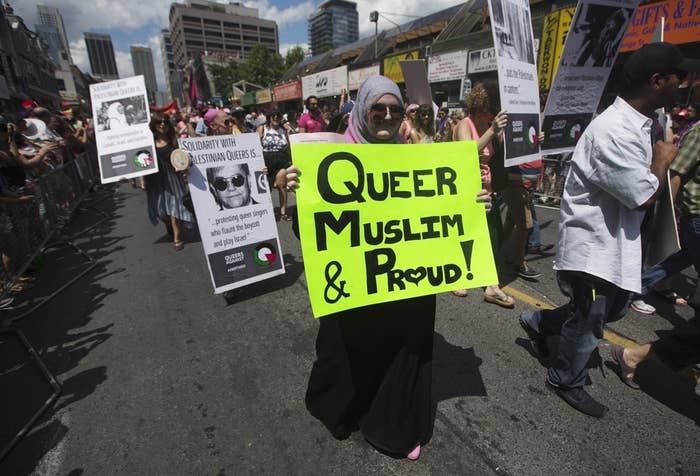 Rehana Kausar and Sobia Kamar wore white wedding dresses when they went to register their union under the United Kingdom's nine-year-old Civil Partnership Act. (A proposal to legalize same-sex marriages passed a vote in the House of Commons last week and is now pending in the House of Lords.)
According to the Birmingham Mail, this is the first union between two Muslim women in the United Kingdom. A relative said that the couple did not have a traditional Muslim wedding ceremony because "they could not find an imam to conduct what would have been a controversial ceremony."
News of their ceremony has already prompted death threats, the paper reports.
The women are petitioning for asylum in the United Kingdom fearing they will be killed if they return to their native Pakistan.
Rehana Kausar, who is originally from Lahore, told the Mail, "This country allows us rights and it's a very personal decision that we have taken.... The problem with Pakistan is that everyone believes he is in charge of other people lives and can best decide about the morals of others but that's not the right approach and we are in this state because of our clergy, who have hijacked our society which was once a tolerant society and respected individuals freedoms."