New Zealand Tourism Board Raffles Same-Sex Wedding Package To Lure Australian Tourists
"We are excited to be making history," said Tourism New Zealand's General Manager, who also is excited about the millions of dollars Australian gays and lesbians would bring with them.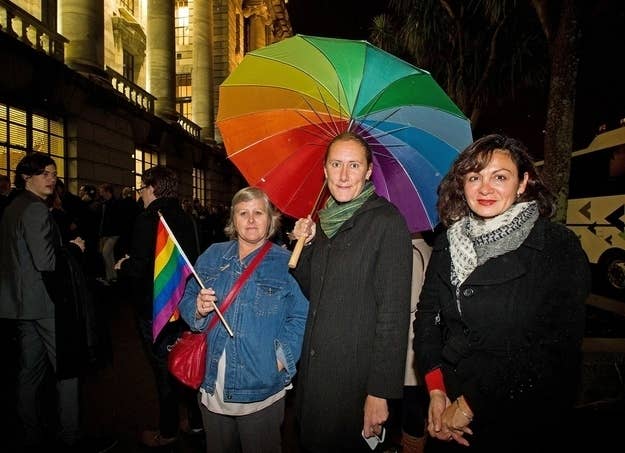 New Zealand's official tourism agency is trying to cash in on the country's recent legalization of same-sex marriage by offering Australian same-sex couples the chance to compete for a wedding package.
In April, New Zealand passed a bill to legalize same-sex marriage, which goes into effect in August. Legislation to do the same in Australia has so far failed to advance, and a bill to recognize same-sex marriages performed abroad died last week.
So the Tourism New Zealand—in collaboration with an LGBT weekly, the Star Observer—is goosing its neighbor by offering to fly in a same-sex couple to New Zealand along with a wedding party of eight for a "dream wedding."
To enter, couples must submit a photo of themselves and "explain why you would love to get married in New Zealand (using 25 words or less)."
While boasting of their excitement "to be making history," Tourism New Zealand's General Manager Tim Burgess made clear his eyes are on the bottom line in a release announcing the competition.
"The significant attention the change of legislation received in Australia has provided a great platform to further promote New Zealand as a wedding and honeymoon destination for anyone and everyone," he said, noting that honeymooners spend millions in New Zealand each year.