Nepal, Once A Leader On LGBT Rights, Is Backsliding
"A climate of fear and intimidation" is now pervasive, says a leading Nepali activist. This is a dramatic reversal in a country whose Supreme Court created broad protections for LGBT people in a 2007 court ruling.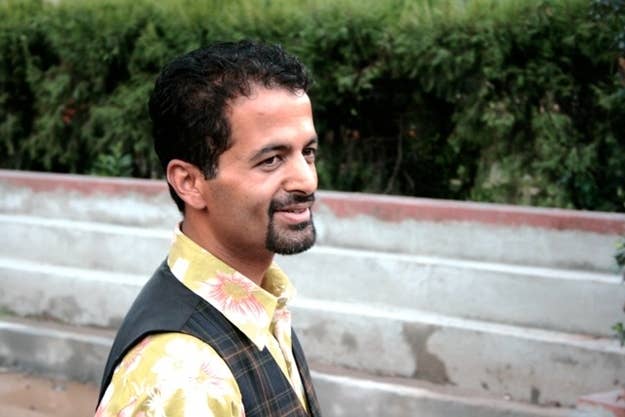 Nepal has been seen as a model for LGBT human rights ever since its Supreme Court handed down a ruling in 2007 that created broad protections for LGBT people. This ruling even started a process that could have made it the first country in Asia to recognize same-sex marriage.
But the country has faced a series of political crises that has left it without a functioning government for almost a year. In this climate, police harassment of LGBT people has spiked in recent months. And allegations of corruption have been used by local officials to paralyze the country's leading LGBT rights organization, the Blue Diamond Society.
"The situation in Nepal is deteriorating very fast," said the director of Human Rights Watch's LGBT Rights Program, Graeme Reid, in an interview with BuzzFeed.
The problem has grown so serious that the United Nations High Commissioner for Human Rights, Navanethem Pillay, sounded the alarm in a March 22 letter to Nepali Foreign Minister Madhav Prasad Ghimire:
The laudable commitment that the Government has shown to protecting the rights of members of the LGBT community is regrettably at odds with recent reports of harassment and intimidation of LGBT individuals by some members of the Nepali police and other public officials. I have received a series of allegations in recent weeks regarding the arrest and degrading treatment of some 50 transgender persons and LGBT activists by the police ... [including] verbal abuse, severe beatings and indiscriminate body searches. LGBT detainees also report being required to pay a much higher amount of bail in order to secure their release than other detainees facing the same charges.
The high commissioner also expressed concern about "unnecessary delays" in renewing the license of the Blue Diamond Society (BDS). The advocacy organization AllOut.org has also launched an online campaign to save BDS from having to shut down operations altogether.
"A climate of fear and intimidation has been created ... in Nepal," BDS Director Sunil Babu Pant told BuzzFeed. "It's also causing a humanitarian crisis now."
This is a dramatic turn for an organization whose success has been highlighted by two recent international events. In March, Nepal hosted an Asian summit on LGBT rights for the United Nations. In October, BDS helped organize South Asia's first international LGBT sporting event.
BDS, which does extensive HIV/AIDS work in addition to LGBT rights advocacy, has since been hamstrung by a local government official investigating allegations of corruption against the organization and Pant, who also served in the country's parliament before it dissolved last year. This includes the allegation that Pant was prohibited from drawing his parliamentary salary at the same time he was paid by BDS.
Pant argues there was nothing illegal about drawing both salaries, but he nevertheless returned his government salary, as well as complied with other demands.
But the local bureaucracy has still not issued a final report on the investigation of BDS, keeping their funding frozen.
"The draft report was ready about five months ago, but the chief district officer has not signed and given the report out," Pant said. "The homophobic forces are united against us. ... It looks well planned and works as slow poison, as they know what kind of charges to bring against civil society."
BDS has a large staff, many of whom are LGBT and would have difficulty finding other work because of discrimination and the intense competition for work in the impoverished country. The organization's HIV/AIDS work is also relied upon by thousands.
"Many LGBTI have migrated to India for survival, many joined sex work. [They have] no HIV prevention program and [no] care and support and treatment program for [men who have sex with men and transgendered people] living with HIV," Pant said.
Pressure is growing from the international human rights community and donors. But it is a challenge to use these levers in a country still struggling to establish a working government.
J. Lester Feder is a BuzzFeed contributor and 2013 Alicia Patterson journalism fellow.