More Than 35 LGBT People Murdered In The Americas In July
The human rights arm of the Organization of American States sounds the alarm over a widespread pattern of hate crimes in its 35 member countries.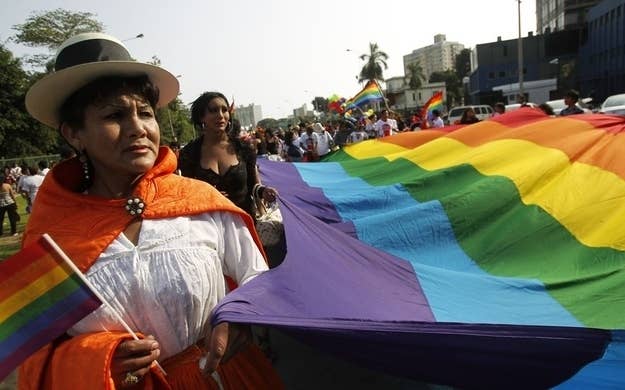 The Inter-American Commission on Human Rights, which investigates human rights abuses in countries belonging to the Organization of American States, called on governments to do more to stop hate crimes against LGBT people after receiving reports of more than 35 murders in July alone. The IACHR said it was especially concerned about the safety of young LGBT people, since most of the victims were under 25 years old.
In a release dated August 15, 2013, the IACHR said it had received reports that 23 trans people had been murdered in July. The majority of the victims had been shot, "most of them multiple times." Thirteen gay men had been reported killed last month—mostly by being beaten to death—and three murders of lesbians were reported.
The IACHR said it also had received reports of several more violent attacks across the Americas, including an assault by ten men on a lesbian couple in Chicago and an incident in Chile that required the victim to have his leg amputated.
The greatest number of these hate crimes were reported in Brazil, where 20 murders took place in July. Reports also came from the United States, Colombia, Honduras, Jamaica, Mexico, Paraguay, Peru, and Venezuela.