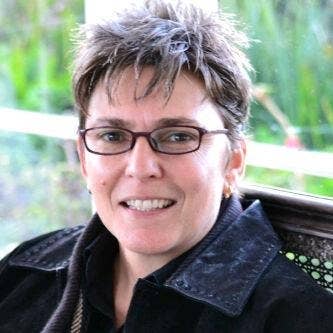 Same-sex marriage had been legal in South Africa for three years when Rev. Ecclesia de Lange told her congregation that she was going to marry her same-sex partner in late 2009.
Within three days, she was suspended from her ministry in a community outside Cape Town. In February of 2010, she was formally dismissed.
After going through arbitration, de Lange took her case to court. On Tuesday, the High Court of Western Cape took up her claim that the church violated South African laws prohibiting discrimination on the basis of sexual orientation.
The case could become an important marker on how legal protections for LGBTI people interact with religious governance. And because South Africa's laws are a model for LGBTI protections around the globe—and its court rulings invoked as precedent in foreign courts—it could have implications beyond South Africa's borders. The country's constitution is considered a global model for protecting LGBTI rights and its court decisions have been used as precedent by courts around the globe.
In a 2012 video, de Lange said her congregation burst into applause when she told them she would be marrying her partner.
"It was a really joyful moment," she said. "I really didn't expect that."
But she also warned that she didn't know how the church hierarchy would react.
"We're now entering uncharted water," she warned them.
The church moved swiftly to dismiss her even though she says there are no specific bans on same-sex marriage in church rules.
"We don't have a doctrine on marriage and we don't have any laws on marriage," she said.
De Lange's case comes as the United Methodist Church in the United States is also facing a major fight over same-sex marriage. Former Yale Divinity School dean Rev. Robert Ogletree is facing charges of violating church law by performing a wedding ceremony for his son, Thomas Rimbey Ogletree, to Nicholas W. Haddad on October 20, 2012.