Australian Prime Minister Promises Vote On Same-Sex Marriage
Australian Prime Minister Kevin Rudd promises to hold a vote on same-sex marriage within 100 days if he wins reelection on Sept. 7.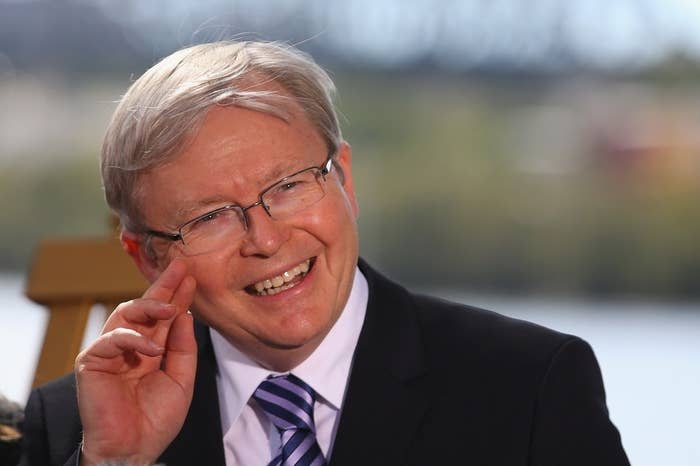 Legalizing same-sex marriage is "a mark of decency to same-sex couples across the country who wish the same loving, caring relationship that, for example, I have had with Therese, my wife now for the last 32 years," said Australian Prime Minister Kevin Rudd on Sunday during the first debate of the 2013 election.
Rudd, of the Labor Party, is facing Tony Abbott of the Coalition Party, to lead Australia in a vote scheduled for Sept. 7.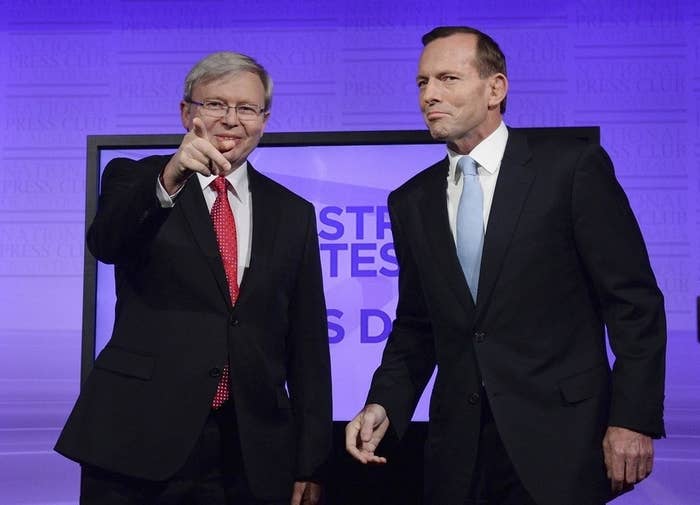 Abbott responded to Rudd's pledge by reiterating his opposition to changing Australia's ban on same-sex marriage. He acknowledged his sister, Christine Forster, who was in the audience with her same-sex partner.
"I might as well be open and upfront with people," Abbott said. "I support the existing definition, while my sister Chris has argued with me until she's blue in the face — and in fact she'll continue to argue with me on this."
Rudd had long been opposed to same-sex marriage citing his Christian faith — he is a self-described "god-botherer." He changed his position in May while he was trying to recapture the leadership of the Labor Party.