Almost 10 Percent Of People Worldwide Live With Marriage Equality
Roughly 607 million people around globe are living in places where same-sex couples have full marriage rights, an advocacy group announced. That's 8.6 percent of the world's total population.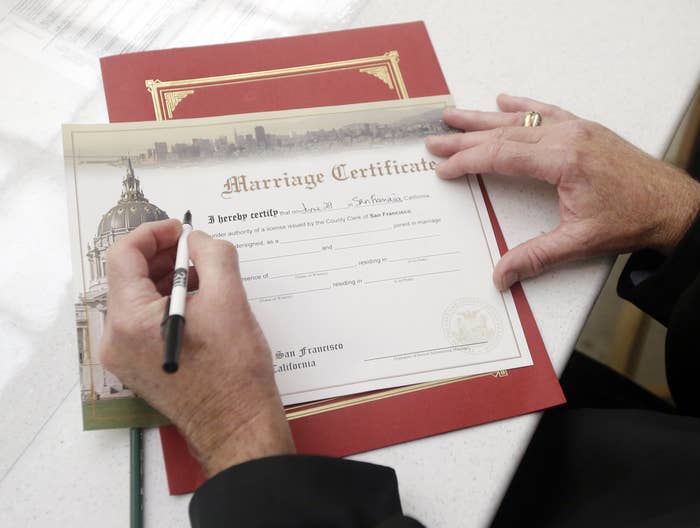 With full marriage equality in 14 jurisdictions in the United States in the aftermath of the Supreme Court's ruling dismissing the California marriage case appeal, the Australian group Melbourne Ports Residents for Marriage Equality counts 607 million people worldwide living in places where same-sex couples can marry. That's a little more than 8.5 percent of the roughly 7.1 billion people the U.S. Census Bureau estimates are currently living on Earth.
This percentage could get higher soon because it doesn't yet count places where marriage bills are poised to pass, like the United Kingdom, or where marriage lawsuits are almost certain to prevail, such as in several Mexican states. It also doesn't count several countries where same-sex couples can enter into civil unions, but not marriages.
The largest country on this list is Brazil, where a judicial ruling in May cleared the way for equal marriage rights. The U.S. clocks in at number two, since less than 100 million Americans live in states where same-sex couples can marry currently.