She gets irony.

She's not afraid to say "No."



She's made more than a few funny tweets about bras.



She's a writer (MaraWilsonWritesStuff.com)...and makes funny jokes about it.


She RTs pure gold.



She gets hashtags, and she knows what phones are really for.


She makes hilarious tweets about pop culture, like celebrities, books, and movies.



OK, this one made me LOL.

But most of all, she's just a chick, and she'll smack you if you don't knock that worshipping-celebrities crap off.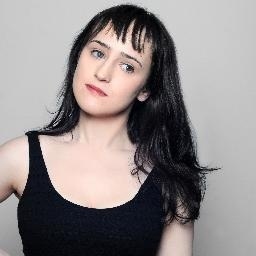 This post was created by a member of BuzzFeed Community, where anyone can post awesome lists and creations.
Learn more
or
post your buzz!