1.
There is no better feeling than opening a new puzzle and knowing you are about to have DAYS of entertainment. 2.
In fact, when you're mid-puzz, you sometimes even budget in morning puzzle time before you have to leave the house. 3.
And coming home after a long day to unwind with a drink and a puzzle is the best way to spend an evening. (Getting your puzz on, if you will.)
4.
Of course, the downfall is you literally can't get your social life back until the puzzle is done.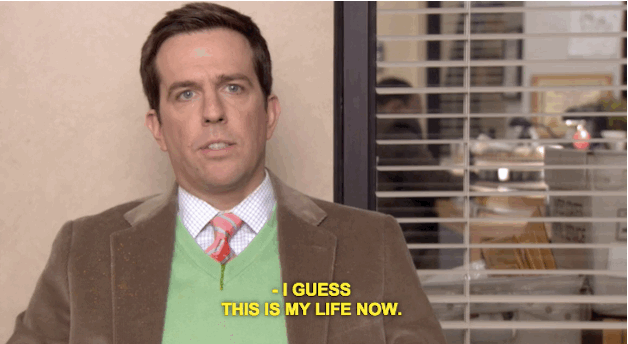 5.
Starting a puzzle, but being unable to find the last edge piece will DRIVE YOU CRAZY.
6.
Only puzzle people can understand the complete ecstasy of getting a piece in on the first try. 7.
And the complete agony of having two pieces that technically fit together, but aren't the right match.
8.
If you have a cat, you know they love puzzles just as much as you.
9.
You are well acquainted with "puzzle pain," the back and neck injury that occurs when you lean over a puzzle too much. 10.
Finding room for all your puzzles is always a growing problem.
11.
The more insanely complicated the pattern, the better. 12.
You might allow others to work on your puzzle with you, but chances are, they'll work on parts they shouldn't. 13.
And if someone touches your puzzle without permission, FUCK THEM. 14.
You dread hearing the words "can you move your puzzle?" 15.
Nothing irks you more than finding pieces from another puzzle in the wrong box. 16.
Once you get to a certain point, the puzzle must be finished no matter how late it is.
17.
If you're getting to the end of the puzzle, and feel like there might be a piece missing, you will LOSE YOUR MIND. 18.
Of course, a missing piece is literally the worst thing that could ever happen.
19.
And finally, you do it all for that sweet, sweet feeling of satisfaction when you place the final piece.