1.
The "I'm Challenging You Because I Know The Truth" Text
2.
The "What Are We Doing Tonight?" Text
3.
The "I'm Not Even Trying To Wait To Watch This TV Show With You" Text
4.
The "We're So In Love It's Sick" Text
5.
The "I'm Taking A Poop" Text
6.
The "I Know You So Well I Knew We Were Playing This Game Before We Even Started" Text
7.
The "Oops, I Forgot You Were Texting Something Good" Text
8.
The "HOW RUDE I KNOW WE ARE COMFORTABLE BUT TEXT ETIQUETTE, BABE" Text
9.
The "We're Totally On The Same Page" Text
10.
The "Yes, I'm The Model S.O." Text
11.
The "Whoops, I Did A Thing You Probably Won't Like" Text
12.
The "I'm Confused About Women's Bodies" Text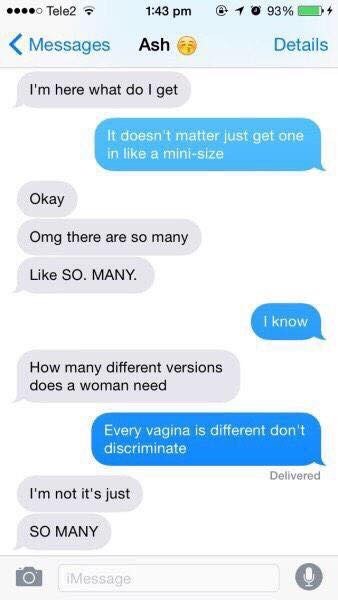 13.
The "Insert Corny Joke Here" Text
14.
The "Using All The Romantic Emojis" Text