1.
This colorful French mani offers just the teeniest, tiniest bit of festivity.
2.
These hearts aren't bleeding. They just have strong roots.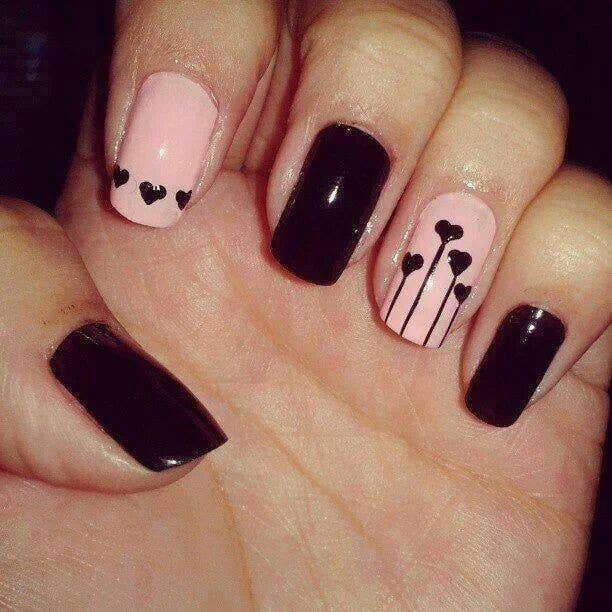 3.
Just what the love doctor ordered.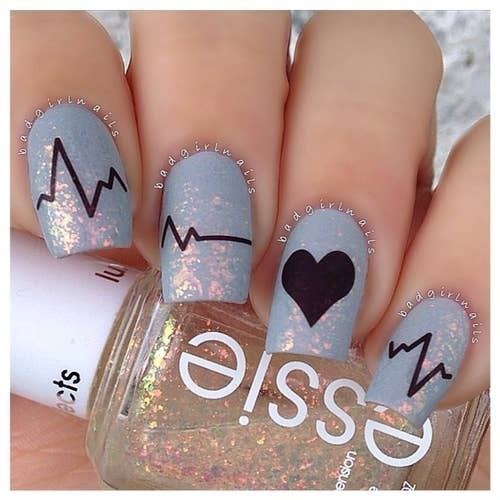 4.
Here's a creative thought — try forming words on separate hands.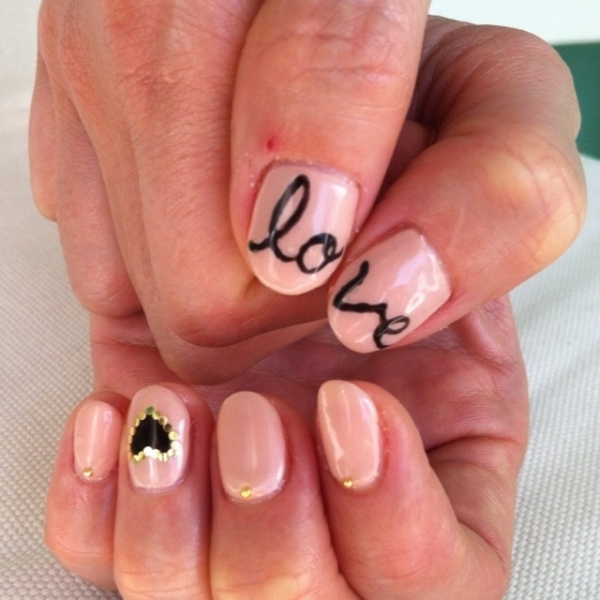 5.
Love the homemade look of these Valentine's nails — they look just like classic sendables!
6.
Here's a red-and-pink tutorial you can do with binder stickies.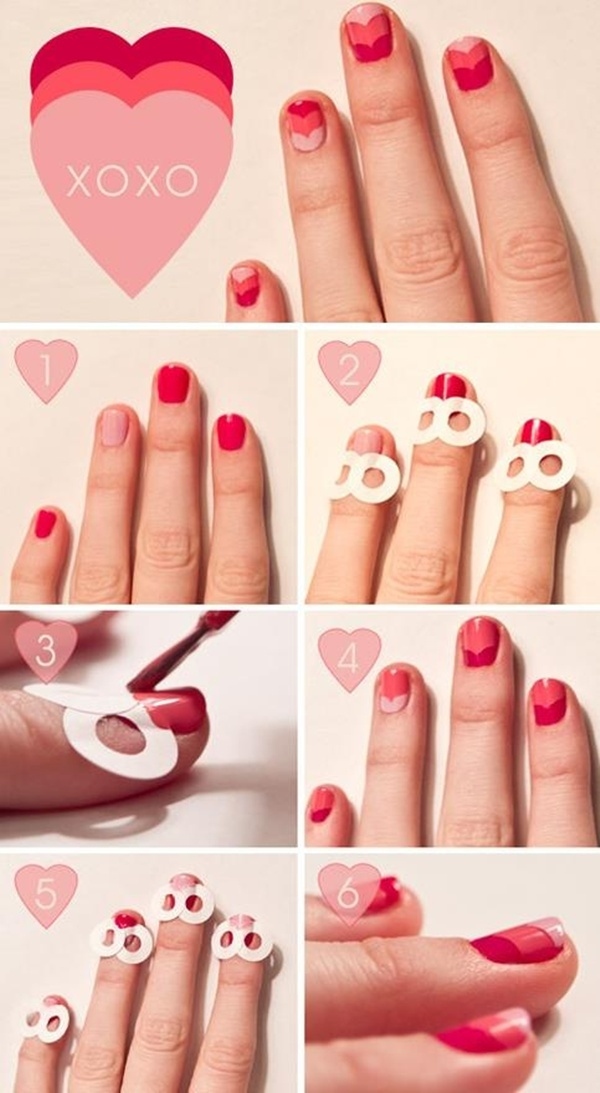 7.
For the girl who doesn't like to be too obvious.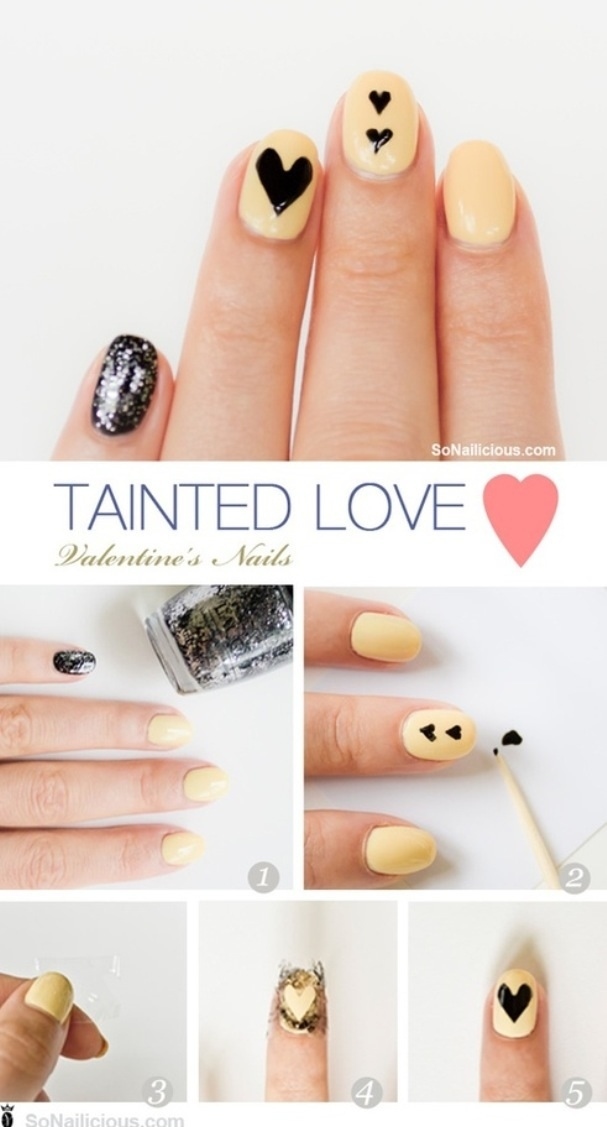 8.
An easier alternative to free-hand nail art: Hex's gold-plated nail charms start at $1.50 each.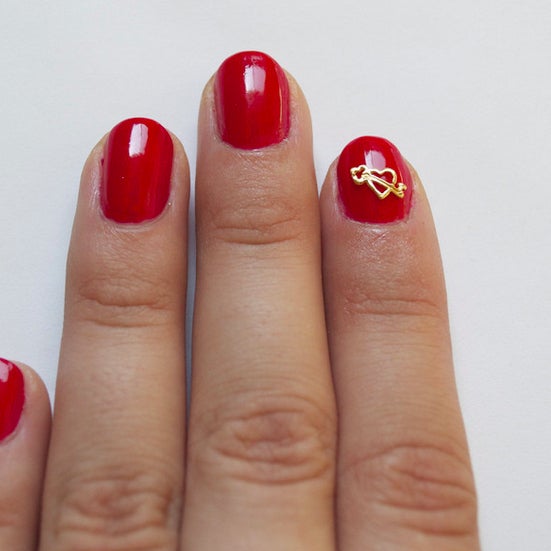 Check out Hex's Valentine's Day collection here.
9.
For a queen of hearts.
10.
Here's another way to do a V-day mani without splashy colors: The Beauty Department has this clever tutorial which spells "love" in morse code.

11.
Take it back to high school and try out a look like this with a thin-tipped marker.
12.
These reverse hearts are easy enough to manage.
13.
You can achieve this look with a top coat with tiny hearts.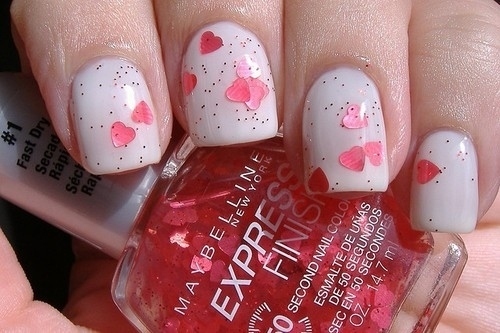 14.
Another take on the heartbeat design, with some added flair.
15.
Aww! It apparently is possible for a manicure to say, "I can't live without you."
16.
This cursive design feels elegant and natural.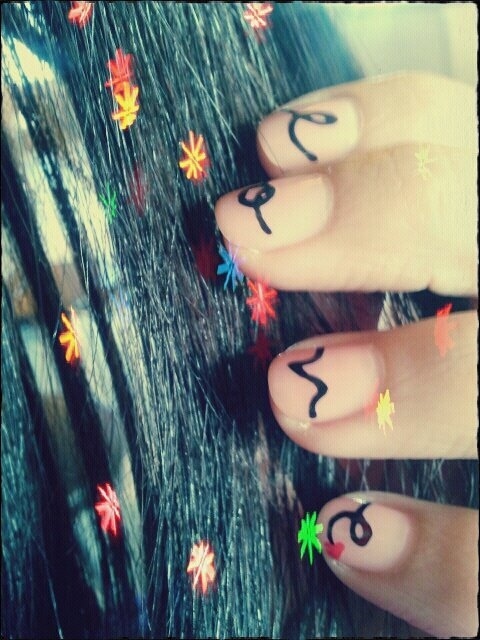 17.
Definitely an option for girly-girls.
18.
Whoa. This candy hearts tutorial is super involved. But the result is pure awesome.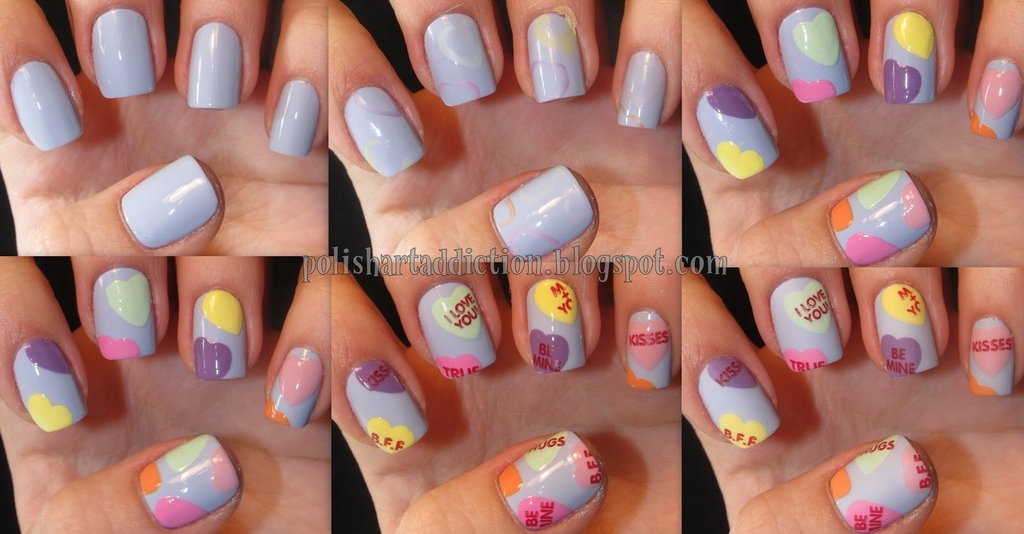 19.
Nice: A different V-Day-esque theme for every nail.
20.
Not to worry — these chocolate boxes are actually decals you can get on Etsy.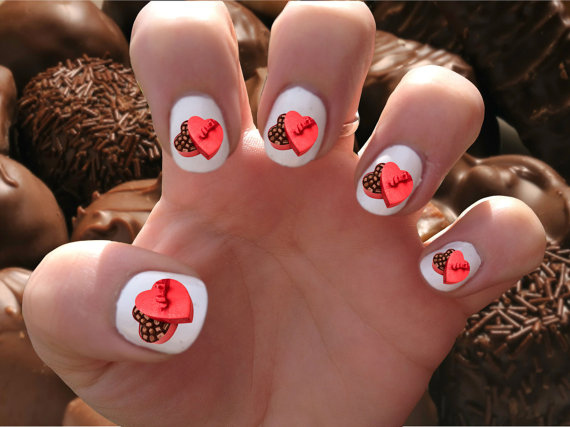 21.
This quirky look was created with nail stickers and rhinestones.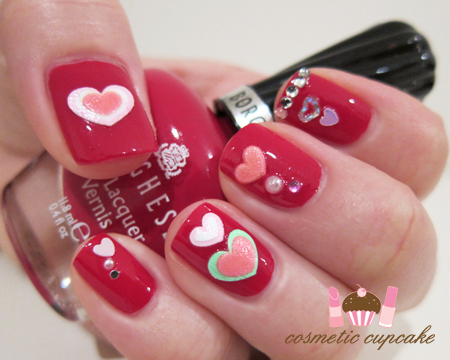 22.
Ahh! A kiss manicure!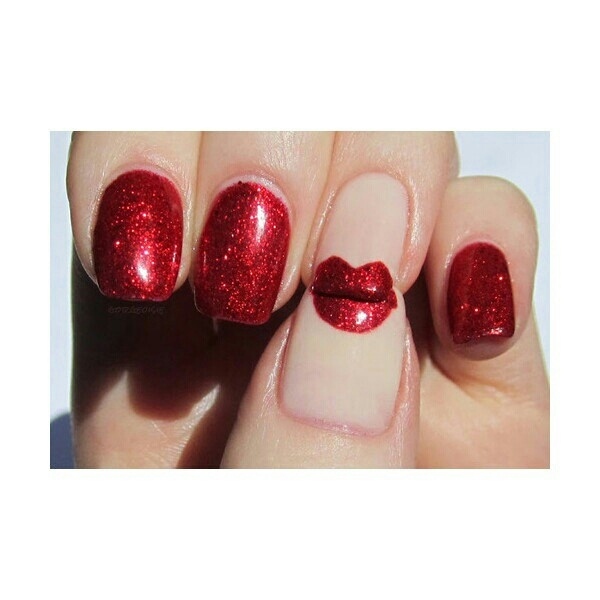 23.
If nail art intimidates you, you can always opt for a coat of classic red. As for that tiny heart, you could even try drawing it in with a metallic calligraphy pen after your nails dry.
24.
Here's a brilliant modification of the ombre-sponge technique.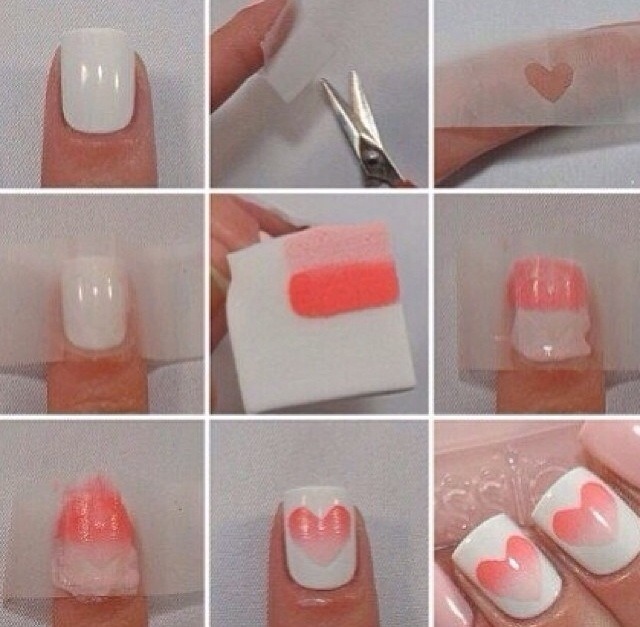 25.
Another way to do something unique: Create words in an unexpected font.
26.
Of course, if you're a Valentine's Day hater, you can always opt for this: