I Lived According To Kylie Jenner's App And Here's What Happened
I crimped my hair and lived to tell the tale.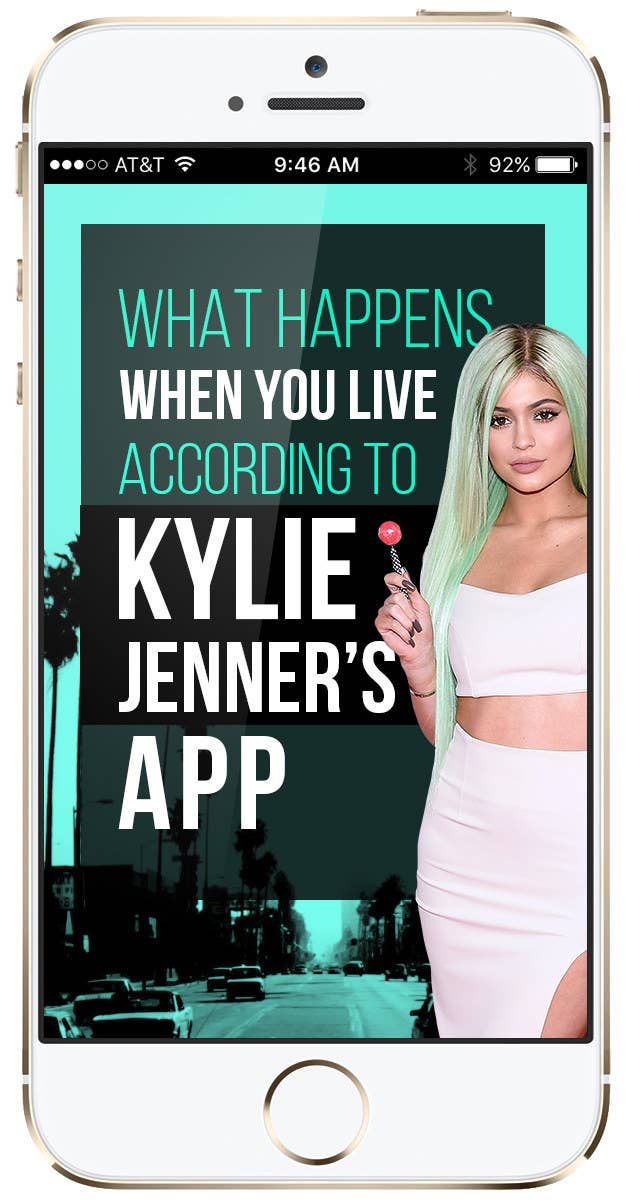 In case you hadn't heard, Kylie Jenner recently launched a lifestyle app, and it's been CRUSHING it on iTunes. Since mid-September, it's had an estimated 1.5 million downloads. (Just some quick math: If those 1.5 million people end up subscribing for $2.99/month, that's about $4.5 million PER MONTH.)
The app has four sections: Glam, Looks, Lyfe, and Radio, which I assume you listen to while getting your hair extensions done or something.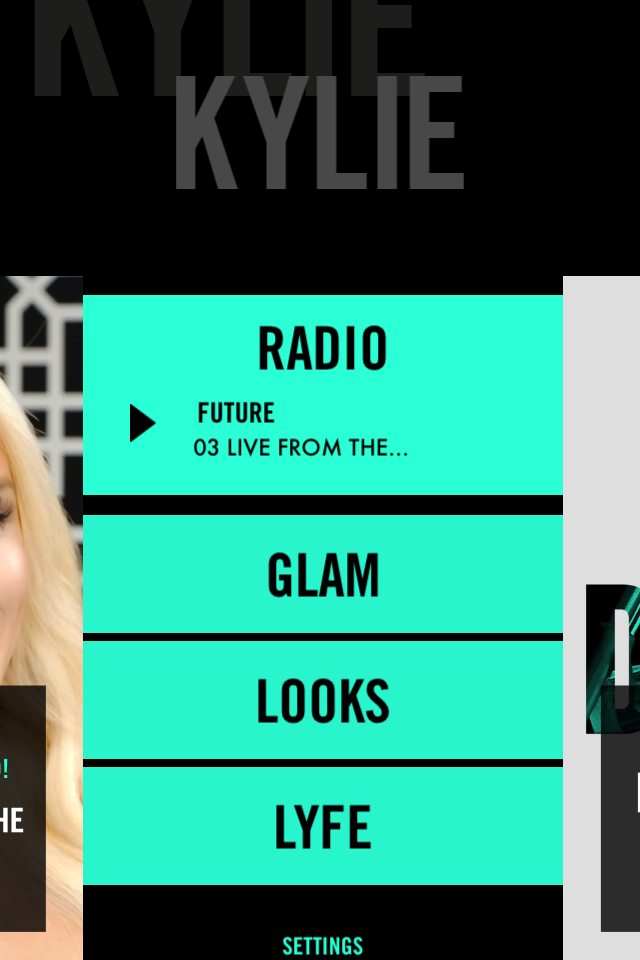 All the hype made me curious about Kylie's app. What information could a wealthy 18-year-old impart to me that could possibly enrich my life? I decided to find out, by spending a week immersing myself in all things Kylie. Here's what I learned: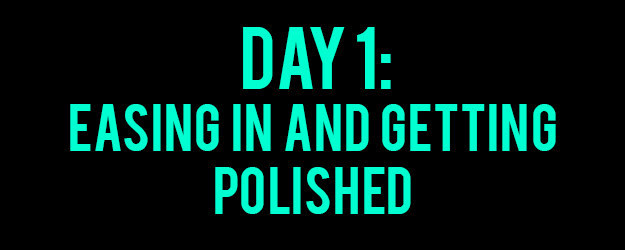 Feeling unprepared to dive full hair-extension-first into Kylieworld, I thumbed through and came across this roundup of nail polishes "for fall."
Blues and greens do not strike me as particularly fall colors but who am I to judge seasonal norms? Target was out of Kylie's first recommendation (because of Kylie? I wondered), so I went for another of her recommendations, Essie's "Bell Bottom Blues."
I liked the color. It reminded me of my first blue Wet n Wild polish circa 1995 that my grandmother said made me look like I had a hand disease.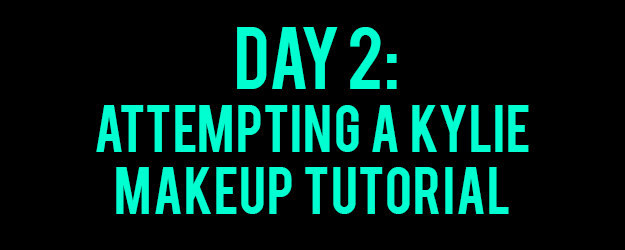 One of the larger focuses of Kylie's app is beauty. I decided to try the "Crimped + Peachy" tutorial because it was a look I'd probably never do on my own. As I watched the video, I realized there was a HUGE roadblock: Kylie's makeup artist uses 16 specific products, which would cost me $544 to purchase. WHAAATTTTT??? Instead, I headed to Target and got substitutions for everything, which cost about $75. Still, that's a lot money for one face of makeup. You could buy so many pizzas with $75.
Here's everything I used (including a couple of my own products). This is about 4x the amount of stuff I normally use on my face, even on a night out.
The tutorial wasn't so hard to follow, but the techniques and shades used were way outside of my comfort zone.
Probably the biggest mistake I made was overestimating how dark Kylie's foundation is. I'm super pale and obviously Kylie has an already-tan base. I went for something I thought she would use, but it was so dark, I quickly morphed into Tan Mom and had to tone it down with lighter foundation.
Here's Kylie's final look, and then my final look.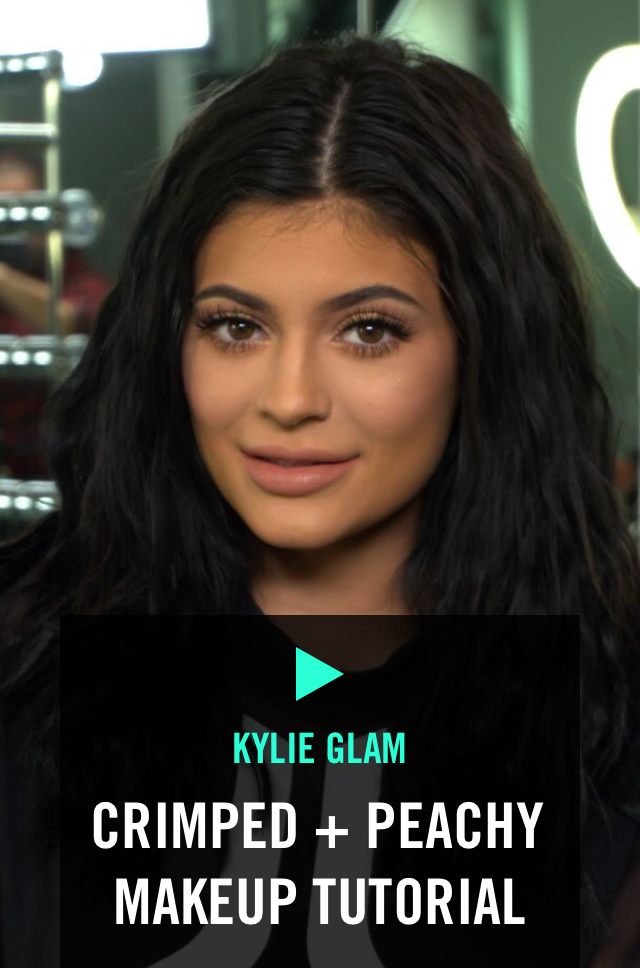 When I finished, I was strangely impressed with my skills. The end result looked vaguely professional! (Except I will never, EVER dabble in the world of fake eyelashes again.) I realized that this type of makeup is really meant to be photographed. It looked far less drastic in the photo; in real life, I felt I looked like I'd just left a Miss Hawaiian Tropic contest afterparty. Also, this was the first time I've crimped my hair since the '90s, and it will hopefully be the last.
The real test was returning to my desk and conducting the rest of the day in my peachy look, and my worst fears were confirmed: People complimented my look. The general reaction was, "Whoa! You look good. You don't look like you, but it looks good." I was really relieved when one co-worker said to me, "You look very, um, fancy? Today?" I told her I'd just done a Kylie Jenner tutorial, and she then said, "Oh. I was gonna say, you look VERY orange." I wanted to cry tears of joy for someone recognizing the ridiculousness on my face.
Day 2 takeaways: Kylie's glam looks probably aren't for me, but I think I knew that in the first place. Regardless, I did feel like I learned a bit about contouring.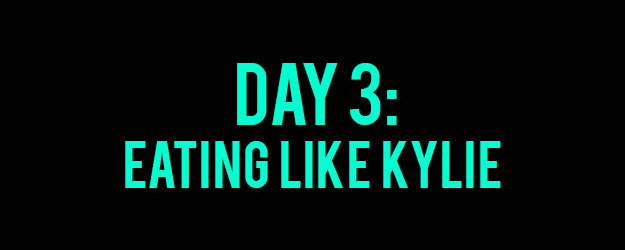 In the Lyfe section, I found a list of Kylie's favorite snacks: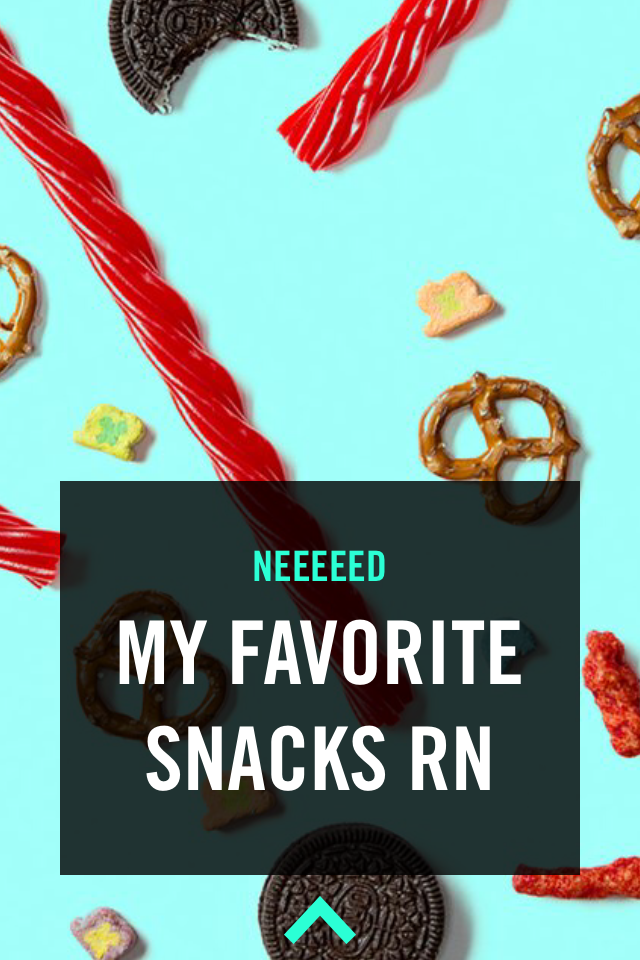 Kylie's Lyfe section is where you'll find peeks into her private life — videos of her and her dogs, aspirations such as "finishing her pool before she's 19," as well as her "favorite things RN." One of these "favorite things" was a list of Kylie's preferred snacks, which included: Lucky Charms, Diet Coke, strawberry Twizzlers, Oreos, fruit punch Gatorade, Tiny Twist Pretzels, and Flamin' Hot Cheetos.
These are definitely things I steer clear of in my diet, which is by no means a "healthy" diet, but is generally nutritious and junk food-free.
I was basically starving by the end of the work day because I didn't finish every packet of manufactured chemical edibles. I just felt too guilty about it. My poor aging body probably felt like it was getting a time-out for no reason. I will admit, though: Lucky Charms marshmallows are delicious and why they even put the other stuff in the cereal is beyond me. But either way, I felt gross and fatigued after eating all this stuff.
Day 3 takeaways: It suddenly became clear to me that, oh right: Kylie is 18. And this was what an 18-year-old would eat. And I am not 18. Which I am very OK with at this point in my life.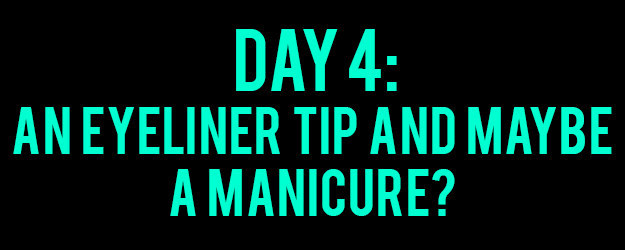 On the app, I found an eyeliner tip video and a video of Kylie getting some crazy nail art: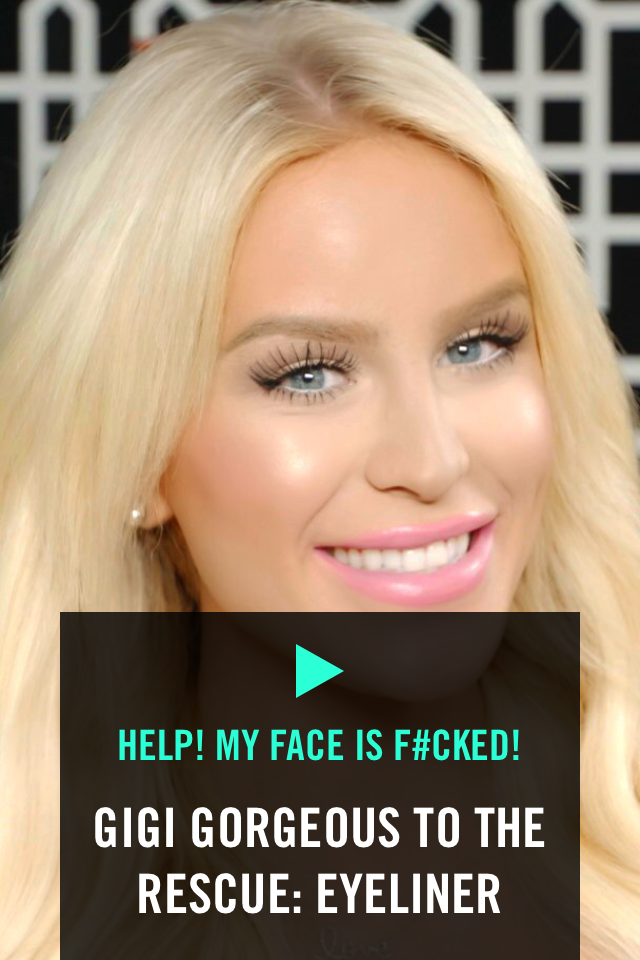 Interestingly, I found myself incorporating some of the makeup tips from the peachy makeup tutorial from day 2 into my everyday look. I tried applying my regular foundation and concealer similar to how Kylie's makeup artist did (lighter foundation around the eyes, regular foundation all over the face, triangles of salmon concealer below the eyes, and highlighting powder around the eyes and nose). I'm not sure most people would notice the difference, but I definitely began thinking about experimenting more with foundation/concealer techniques for when I'm going out.
Then, I tried a tip from Gigi Gorgeous, who, in a video tutorial, explains how to correct uneven liquid liner. I have this problem all the time, so I was intrigued. The tip was to even out the liner by applying concealer to sort of mask it.
I wasn't totally impressed with Gigi's tip. You can see the concealer clearly hanging out on my lid like, "Hi, you messed up and couldn't even really fix it."
That day, I also dabbled with the idea of getting some crazy nail art. Kylie has one video showing nail artist Britney Tokyo doing some killer designs, so I thought, she's probably in L.A., why not email her? I inquired how much a manicure might cost, and she got back to me right away. She charges by time, and explained that the most popular option was a 120-minute gel art manicure. This would be $125 plus a travel fee (for the house call) of $50. As cool as the designs did seem, I couldn't cough up $175 for a manicure, so I let that go. Womp-womp.

Day 4 takeaways: I suck at eyeliner. Or I suck at following directions. And I am too poor to live like Kylie.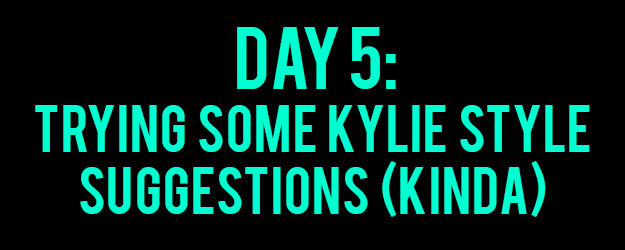 Here are two shopping roundups, with suggestions for crossbody bags and sunglasses: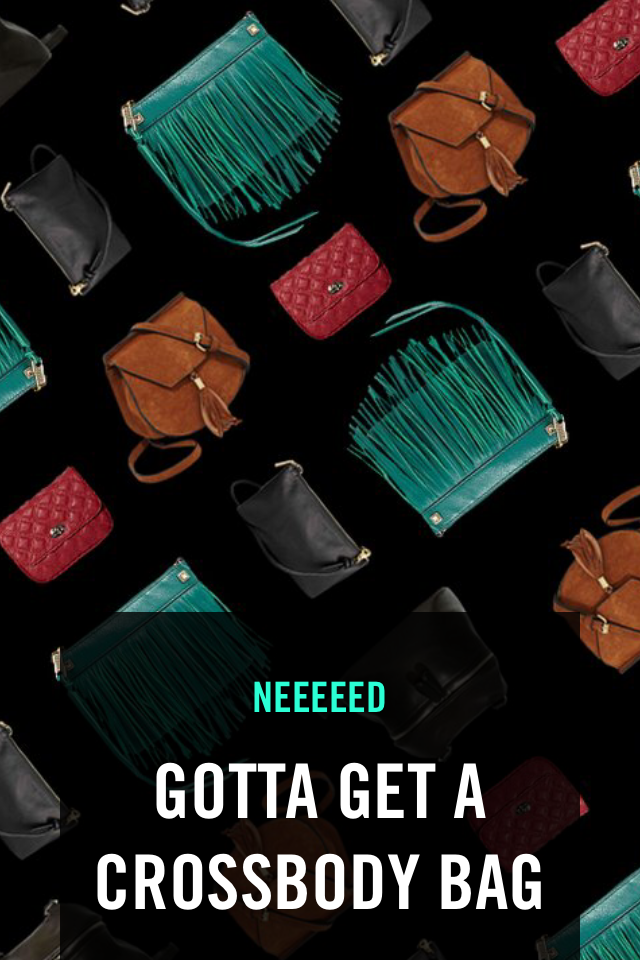 I have to be honest and say that I just couldn't put in the effort to try one of Kylie's "ootd" looks. There were only a couple looks that were doable with my wardrobe, but most perplexingly, they were not things I (or anyone?) would want to wear in 90-degree heat, which it has been here in L.A. for the past couple weeks. A leather jacket, jeans, and knee-high boots? I start sweating just thinking about that.
I instead looked at some of the things she was apparently coveting at the moment, and that included sunglasses and crossbody bags. So, I rocked those two things, as I do, on many days.
Hurrah! Here I am wearing a crossbody bag and sunglasses and have therefore reached peak Kylie!
Day 5 takeaways: I was glad Kylie and I had some things in common, accessory-wise. But in terms of emulating Kylie's look, that's probably more up others' alleys than mine.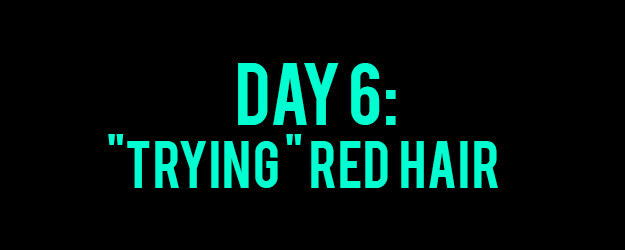 Here's another tidbit I found in the Lyfe section — a simple musing on how Kylie wanted to try red hair.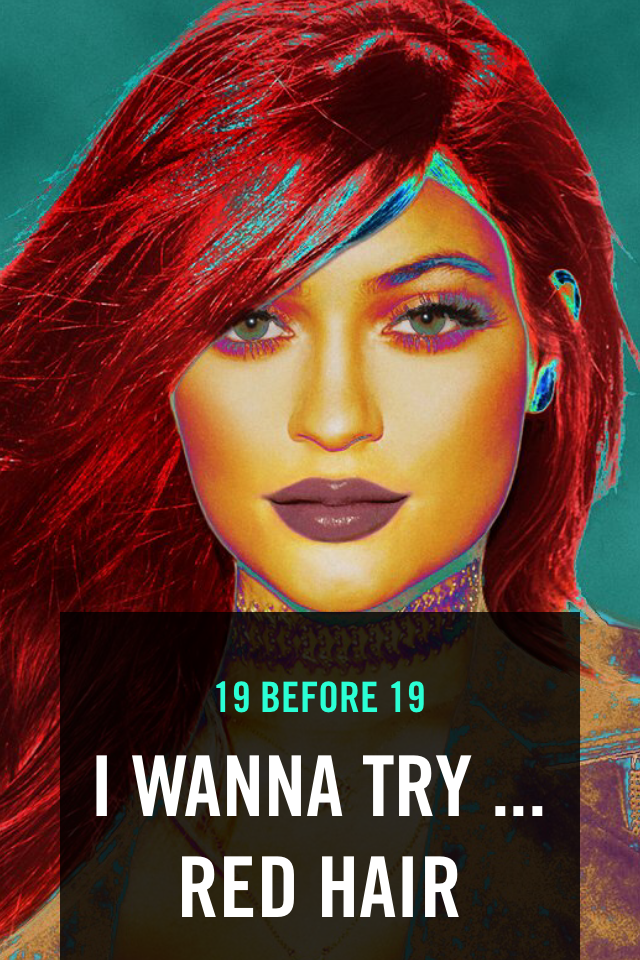 She wrote: "After turning 18, I realized it's going to be a huge year for me and there are so many badass things I want to conquer before I turn 19. First up: Dying my hair red!"
So, like Kylie, I tried a photo mockup of what I might look like with red hair. (I used a color change app called ModiFace Hair Color.) Whoa! Crazy results. This did make me reminisce about how I was obsessed with red hair when I was in middle school and dyed it so many shades of red in the '90s.
Day 6 takeaways: I actually appreciate the inspiration to try new things. A few days before starting this challenge, I dyed my hair a few shades darker than my normal bright blonde, which was a pretty big change for me. It feels refreshing to break patterns, right?
I was thoroughly confused by Kylie Radio...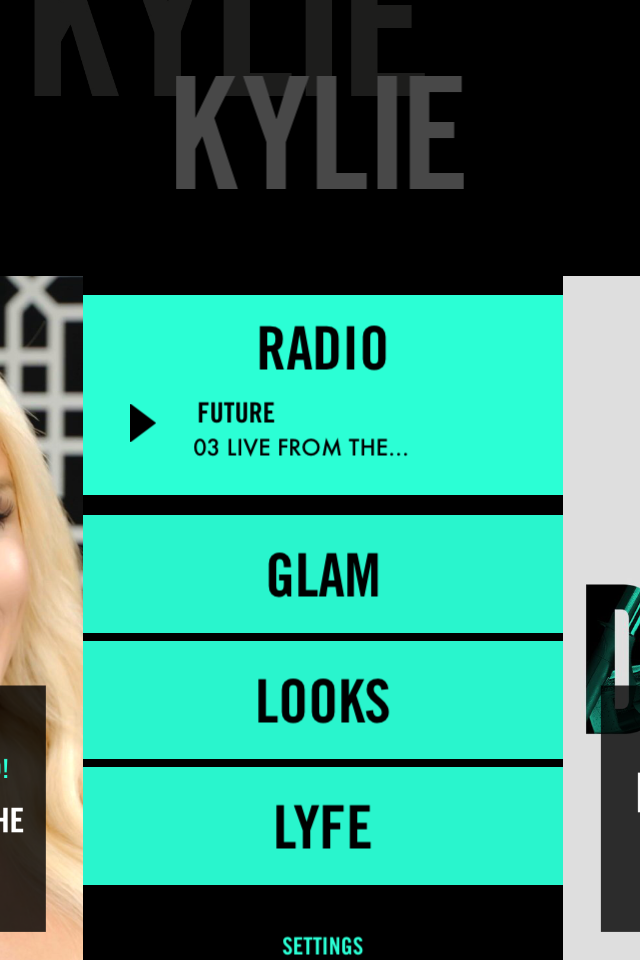 At first I thought I had a shitty connection, but when seemingly every song stopped about 30 seconds in, I came to the conclusion that this is essentially just listening to iTunes samples. Honestly, I don't know, but I just lost patience. As for the music, it was largely stuff I was tangentially familiar with, but, like, not really? But apparently, Jaden Smith makes music, so now I know that.
Day 7 takeaways: I will not be using this again.

1. Kylie's app is probably most fun for her fans. Really, the most accessible parts are the behind-the-scenes videos.
2. The user experience is dreadful. Every time I tried to access the app, I had to re-log in at least 7-8 times until it finally let me in. And the navigation gave me a headache.
3. Kylie's beauty routine is hella expensive.
4. Her style can be very specific, so it's a bit unrealistic for everyday life.
5. That said, I think the app can actually be a positive thing for the #youths. It's more fun-oriented than totally unachievable lifestyle goals (although it does have some of those), and I have to give Kylie props for putting up posts about anti-bullying campaigns and expressing pride over getting her high school diploma.