Cher comes with her iconic plaid school outfit plus that red dress by Alaïa — which is, like, a totally important designer.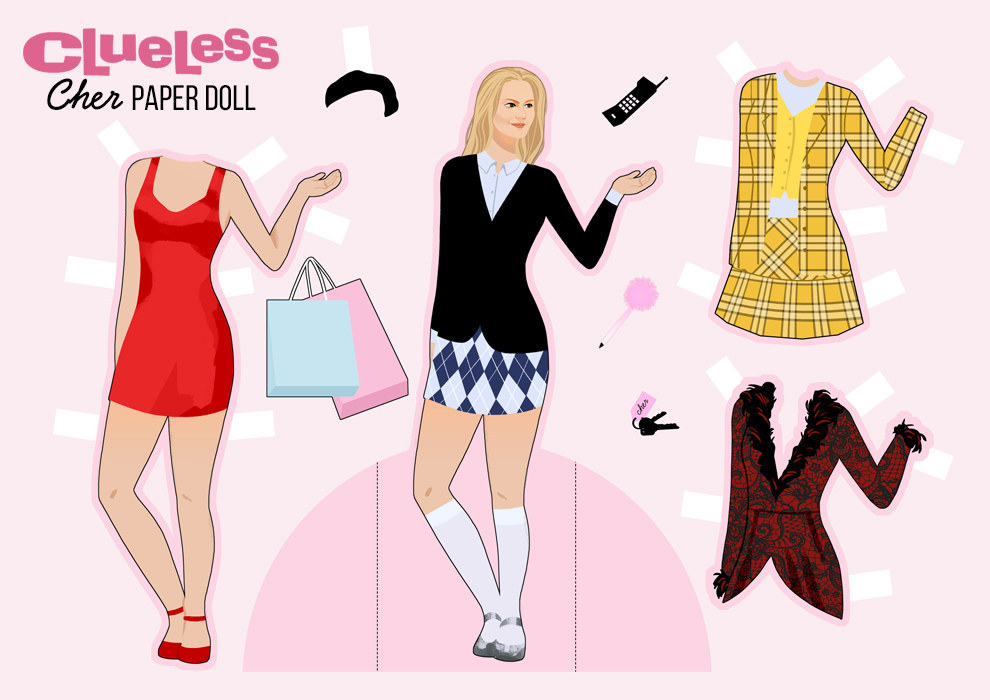 Dionne's paper doll showcases her versatility — from her preppy collar dress to her fun and flirty party outfit.
Make new friends with Tai's paper doll, which comes with all the right outfits needed to become Bronson Alcott High's newest it-girl.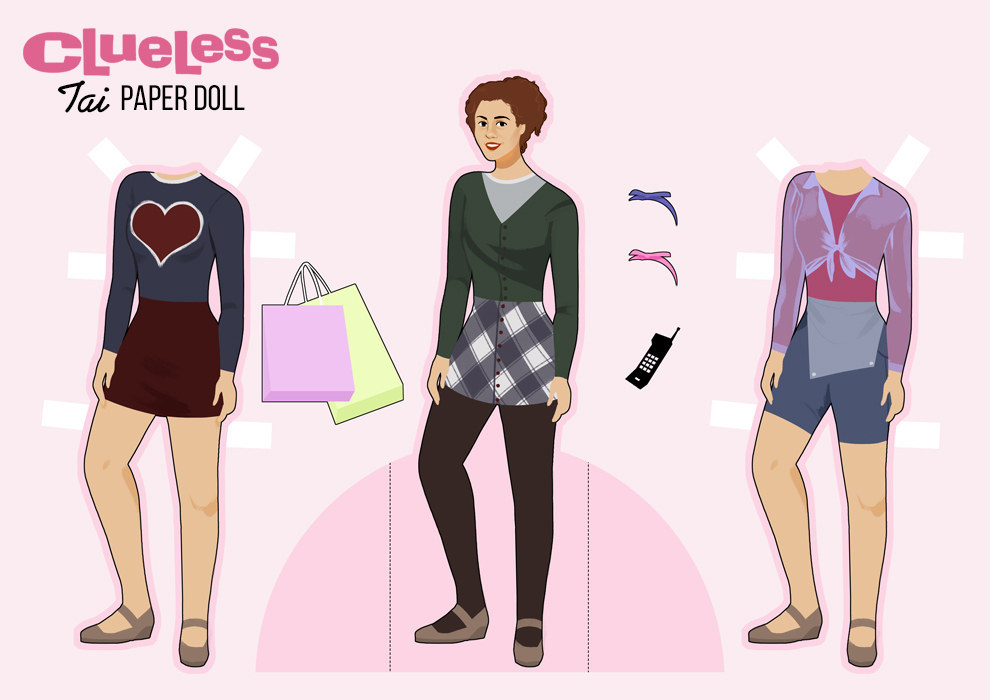 Murray's paper doll is full of swagger — cool labels, the requisite backwards cap, and cell phone/pager accessories.