Dachshund Owners Are Going Crazy For This Halloween Decor
Meet Mr. Bones, the Skeleton Dachshund.
Halloween is just a few days away and everyone is excited for it!
One particular set of dog lovers have found a liking for a Halloween Decor.
Meet Mr. Bones, the Halloween Dachshund Skeleton Toy!
According to Dogs Arena, Mr. Bones has become so popular that a Facebook group has been set up especially for him.
In the group Lifestyles of Mr. Bones, the Dachshund Skeleton, Dachshund owners have been posting photos of the newest member of their wiener packs doing funny Dachshund things!
This wiener dog is definitely not pleased with the attention Mr. Bones is getting.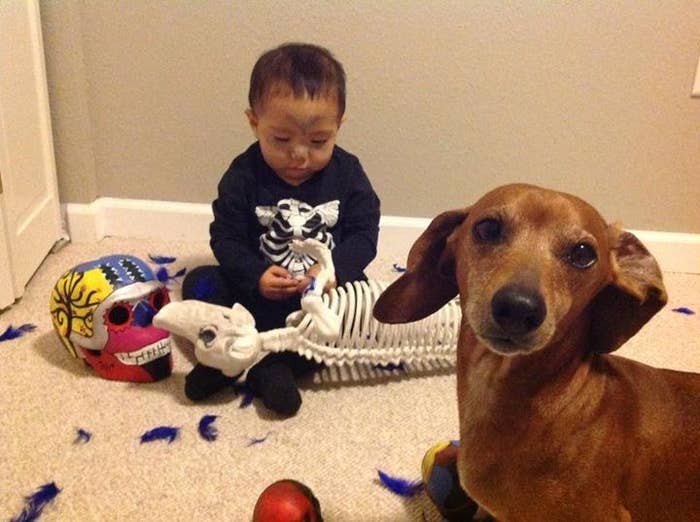 Here's Mr. Bones is making sure his offerings are ready.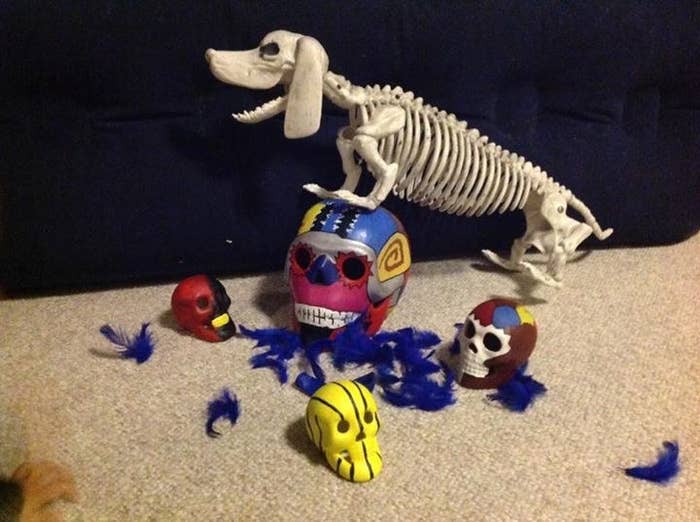 This Dachshund may be all bones, but he's still a dog.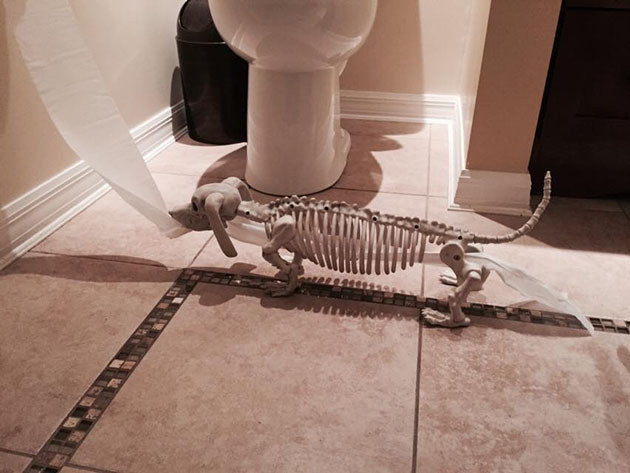 It seems that even Mr. Bones enjoys belly rubs from the electric beater.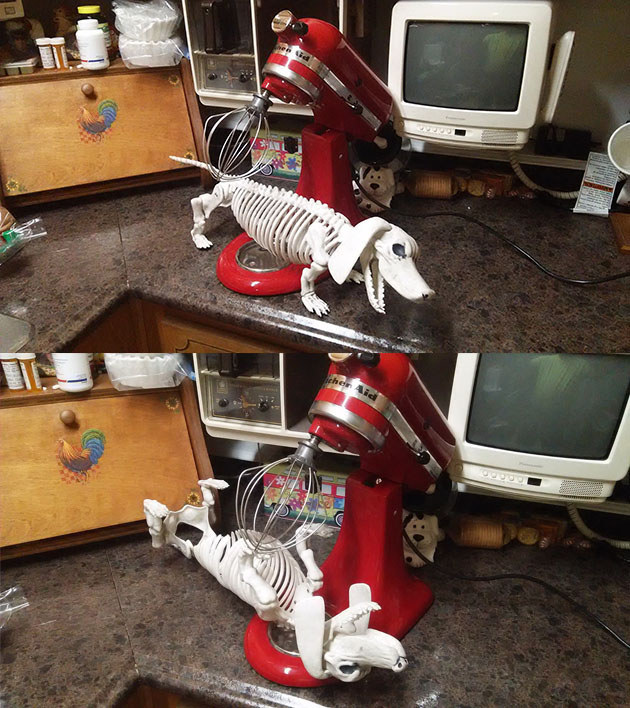 A bone eating bones? That's cannibalism!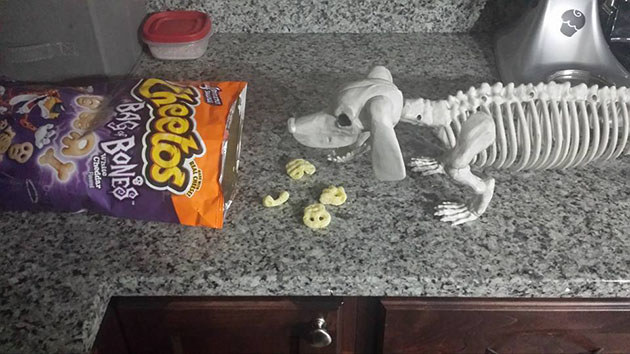 Mr. Bones' poop smells sweet! We wonder what it tastes like.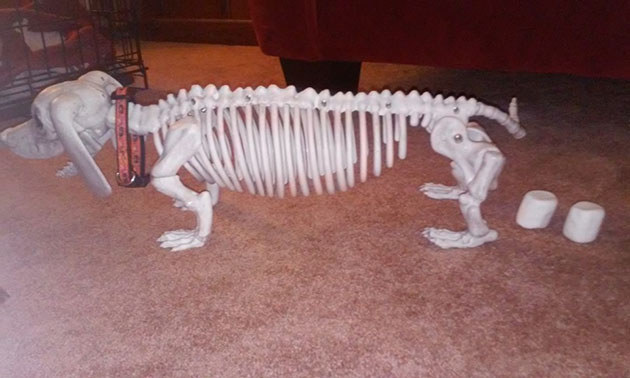 Just like any dog, Mr. Bones has an appetite for human food. Yum!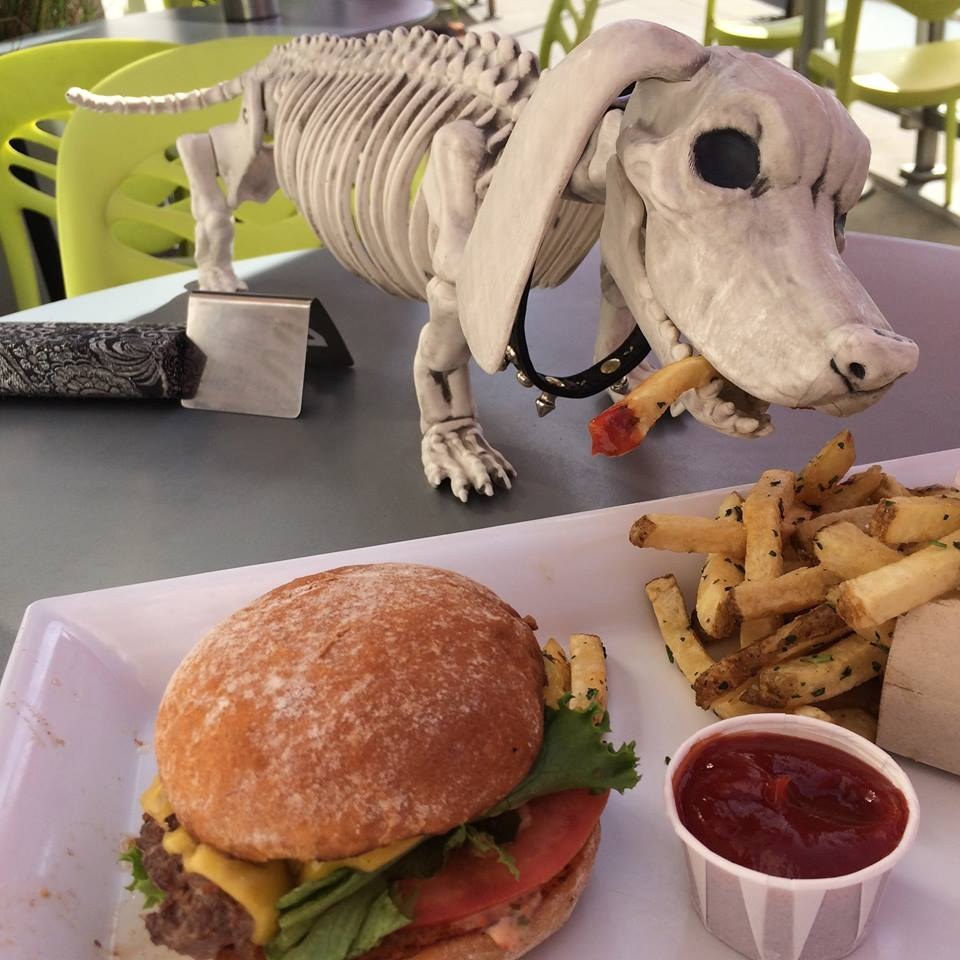 It seems that the wiener dogs have accepted him in the pack.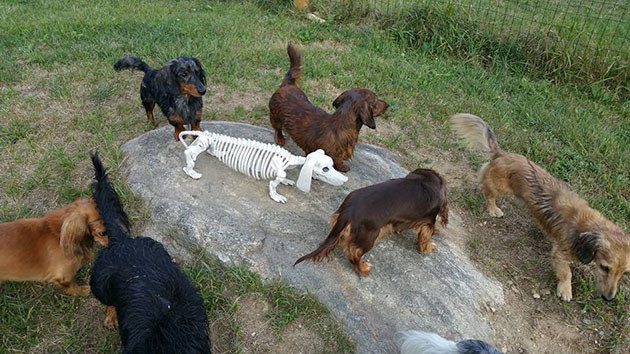 Sadly, a trip to the vet determined that Mr. Bones is a bit malnourished and will need to put on some weight.