DIY Sandbox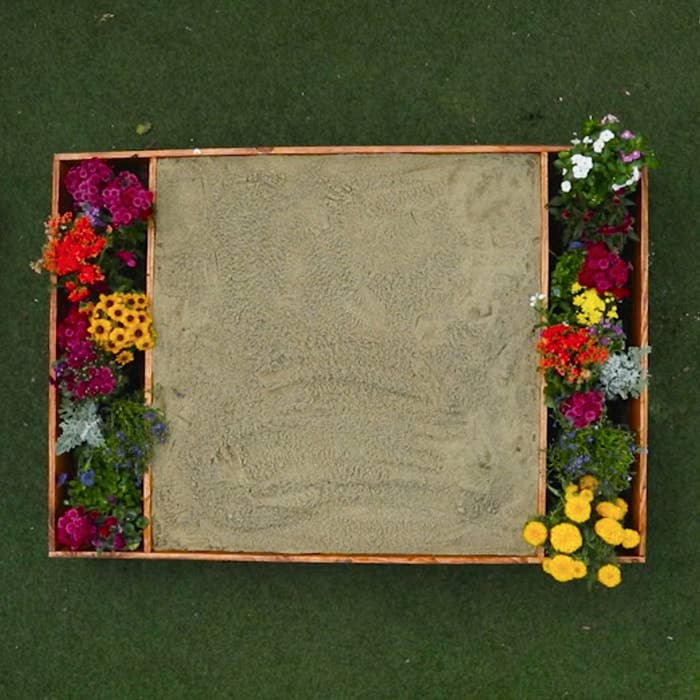 MATERIALS:
Two 2m x 29cm x 2cm wood boards  
Four 1.2m x 29cm x 2cm wood boards
Landscape fabric
Exterior stain
Sand
Soil
Flowers
Screws
Drill
Staple gun
INSTRUCTIONS:
1. Stain all of the wood boards, wiping off excess.

2. Assemble and screw together the wood, placing the 2m pieces at the top and bottom of the frame and spacing the 1.2m pieces to create a 1.2m-by-1.2m box in the center and 30cm-by-1.2m sections on either side of it.

3. Using the staple gun, secure landscape fabric all along the edges of the sandbox.

4. Flip the sandbox frame over and fill the center square with sand. Add coloured sand for extra fun!

5. Fill the outer frame sections with soil and add flowers and plants.

6. Enjoy your sandbox while playing with the LEGO® Friends Sunshine Catamaran. Feel free to even add in some LEGO® bricks to your creation!