DIY Felt Play Mat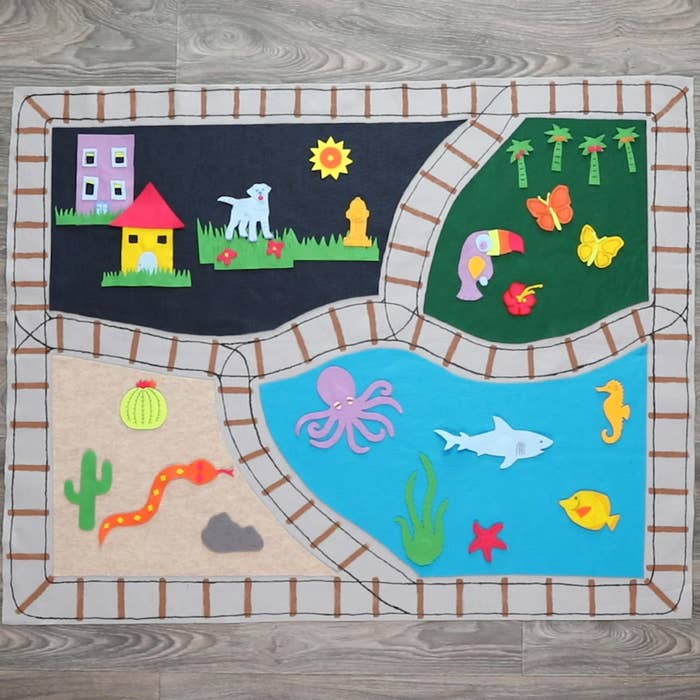 MATERIALS:
1.2m x 1m felt
Spray adhesive
1.2m x 1m non-stick mat
Coloured felt
Felt glue
Acrylic paint
Puffy paint
Velcro dots
INSTRUCTIONS:
1. Spray adhesive on one side of the felt and press the non-stick mat on top. Let dry.

2. Flip the mat over and design the layout of the mat.

3. Using the other coloured felt, cut out different areas of the mat and glue them down using felt glue.

4. Use the acrylic paint and the puffy paint to make train tracks along the border and between the different areas.

5. Create buildings, plants, and animals out of the coloured felt.

6. Secure velcro dots to the backs of the felt cutouts and where you want them placed on the mat.

7. Let your toddler explore different lands while playing with LEGO® DUPLO® My First Number Train!