So, to celebrate, here are 31 fashion moments that prove she's definitely not gonna be a regular mom:
1.
Let's start with this look that is the epitome of cool girl. Chic is truly an understatement.
2.
Remember when she wore this mint green dress to the 2019 British Fashion Awards? These lush braids made her look like true fashion royalty.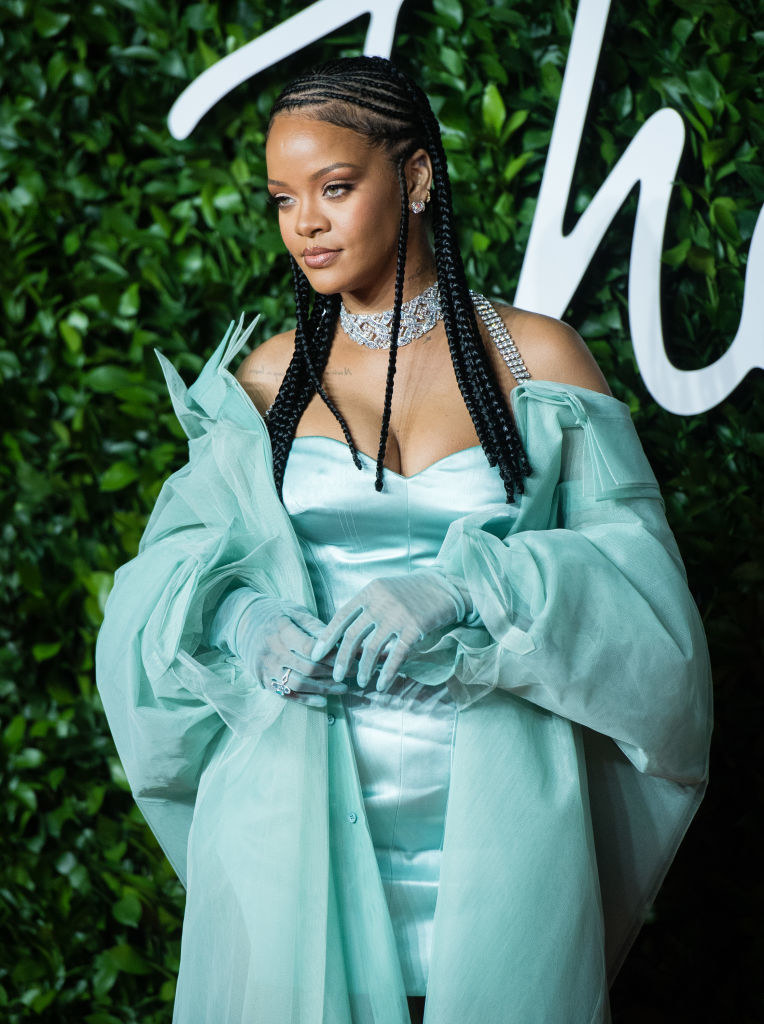 3.
A moment of silence to appreciate this look please...
5.
At this point, are we even shocked that she slayed this look? Rihanna basically invented snake print...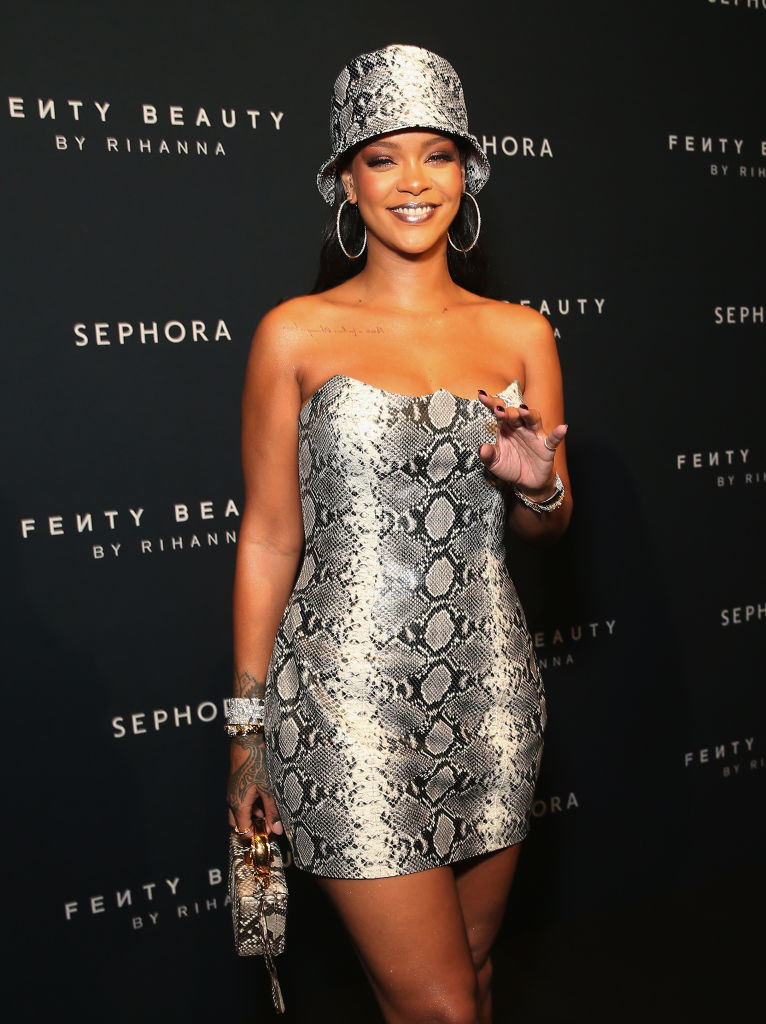 6.
...And the colour orange.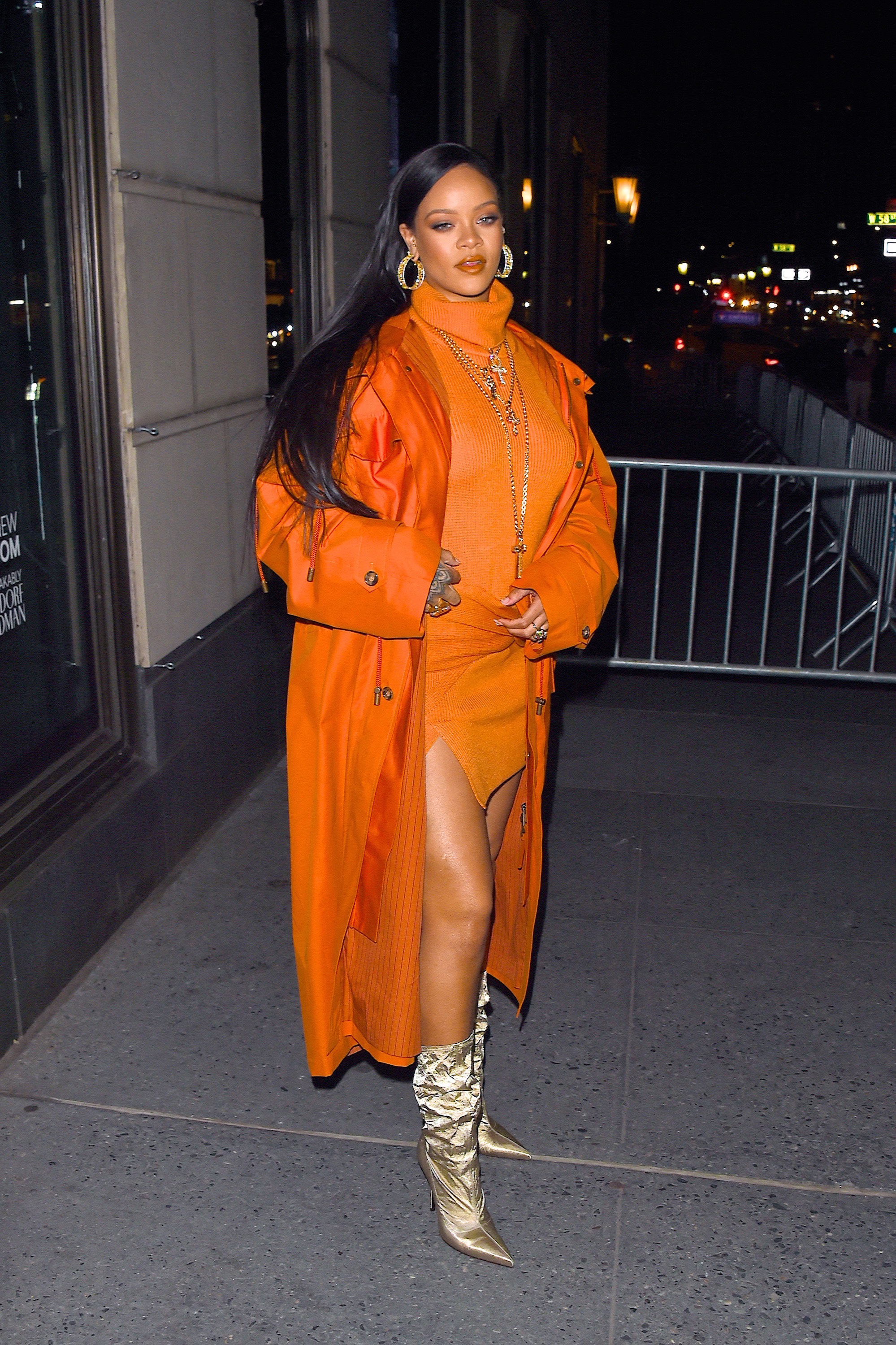 7.
Just look at this! Sorry, but your fave could never...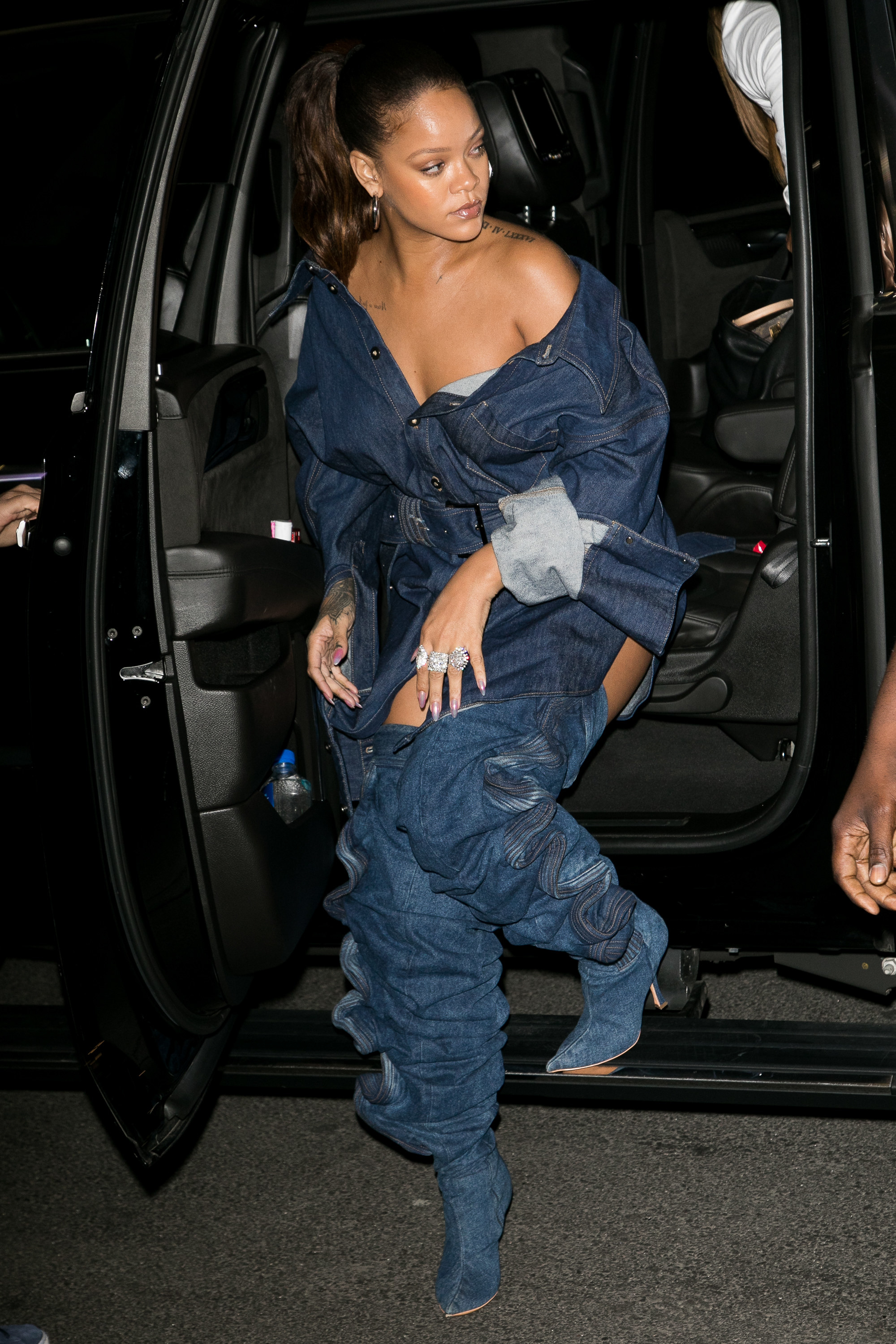 8.
...Like, EVER.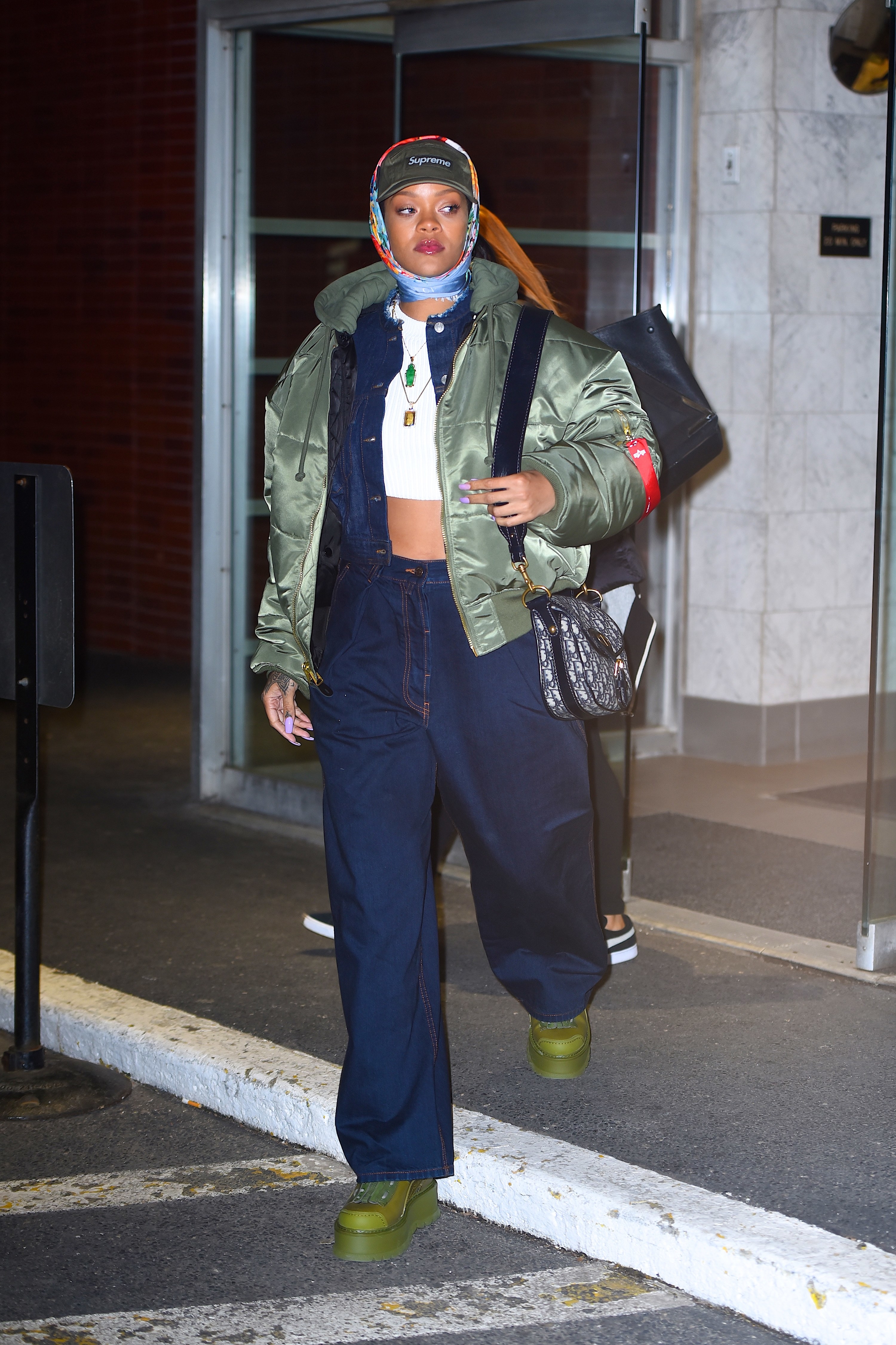 9.
She can't even walk around New York without looking like a masterpiece...
10.
Because, when it comes to Riri, every week is Fashion Week.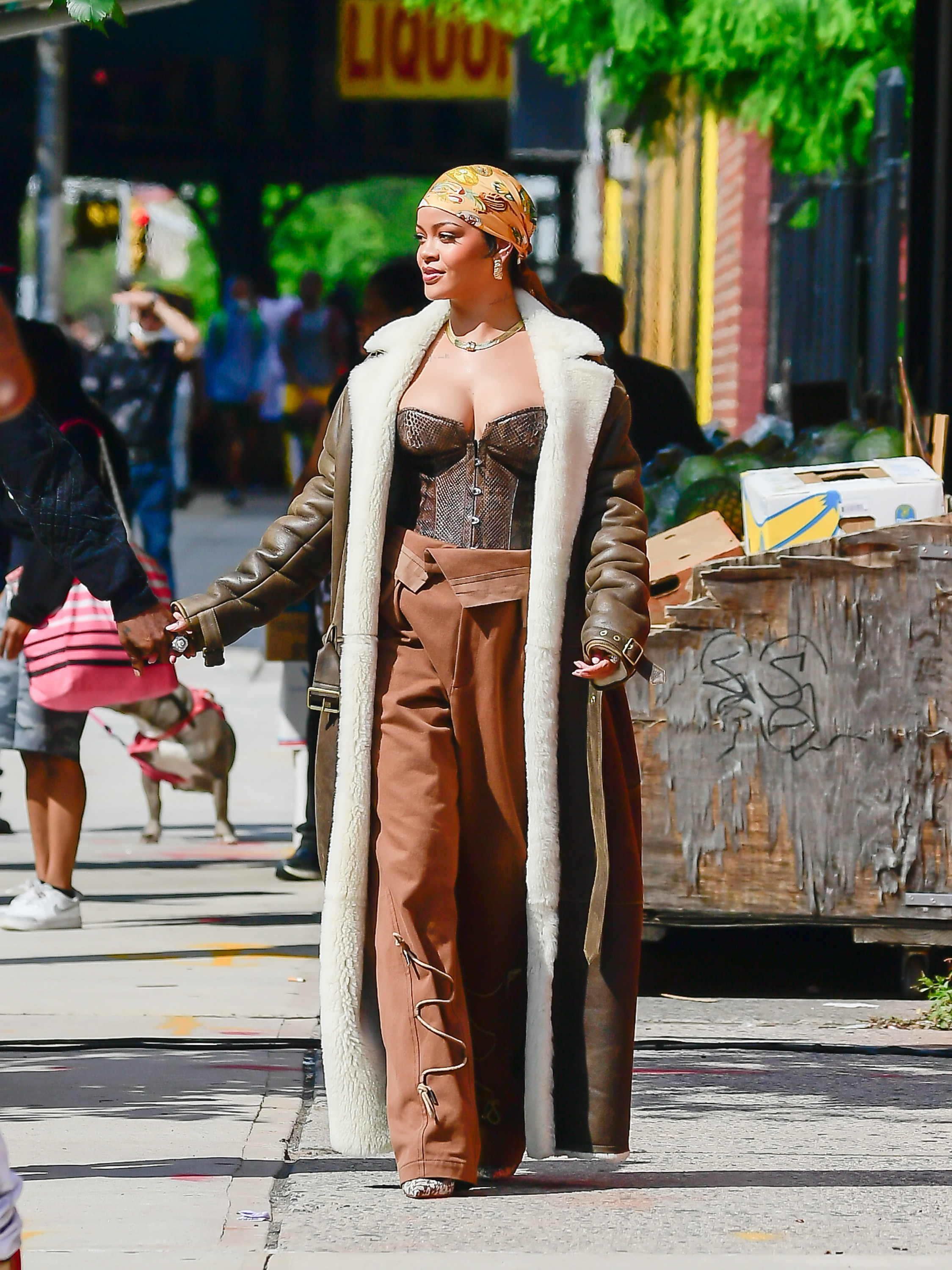 11.
When she dressed up as Gunna for Halloween last year, it confirmed that Rihanna makes everything look stylish.
12.
She unleashed her inner baddie with this look...
13.
...And with this gorgeous red Giambattista Valli gown she wore at the London premiere of Valerian.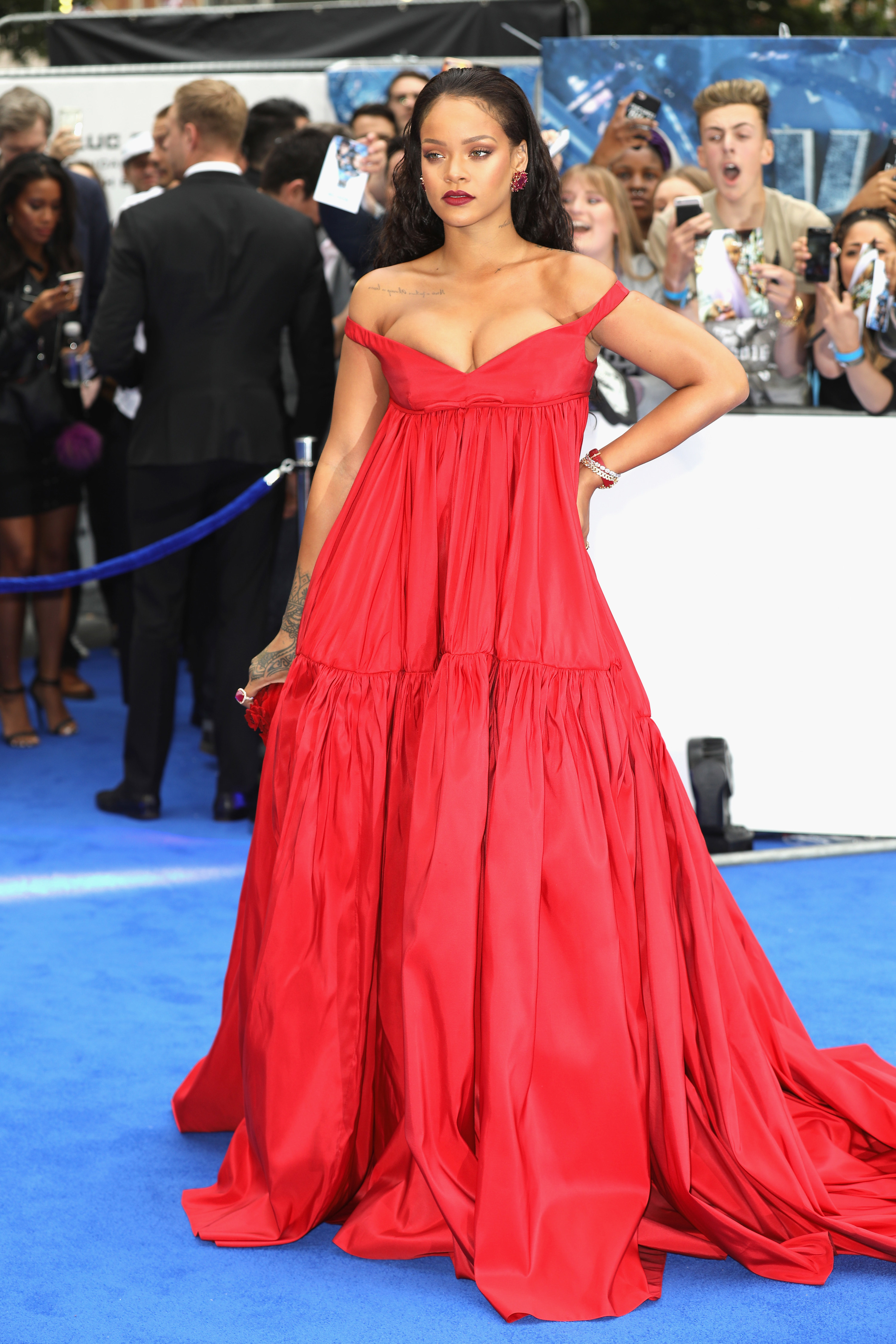 14.
Once again, she proves that she can pull anything off, literally.
15.
Rihanna in Fenty is honestly a flex, and the burgundy hair just completed the look.
16.
We'll never forget this stunning Swarovski diamond dress she wore when she received the CFDA Fashion Icon awards in 2014.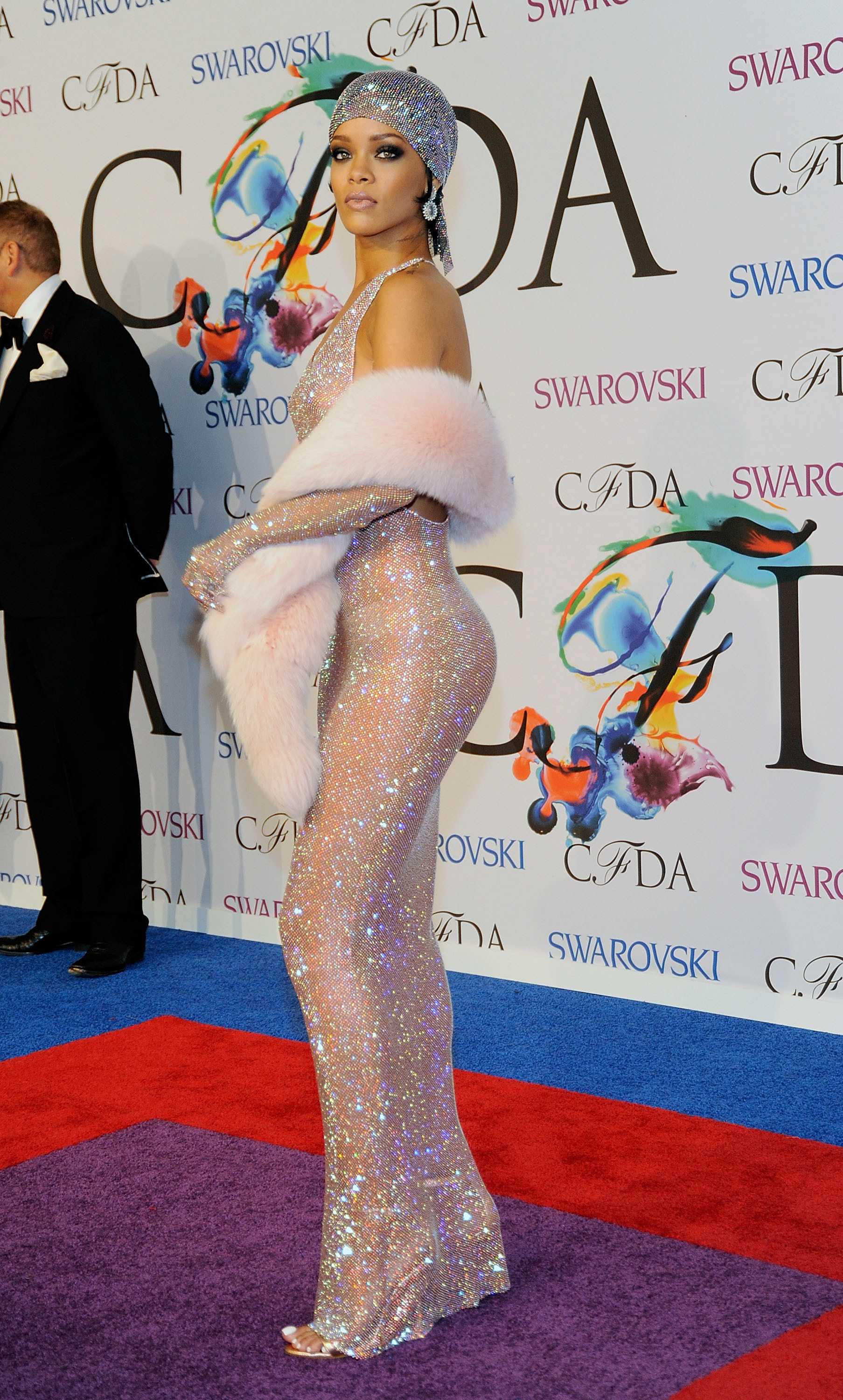 17.
Anything can be a crop top if Rihanna says so.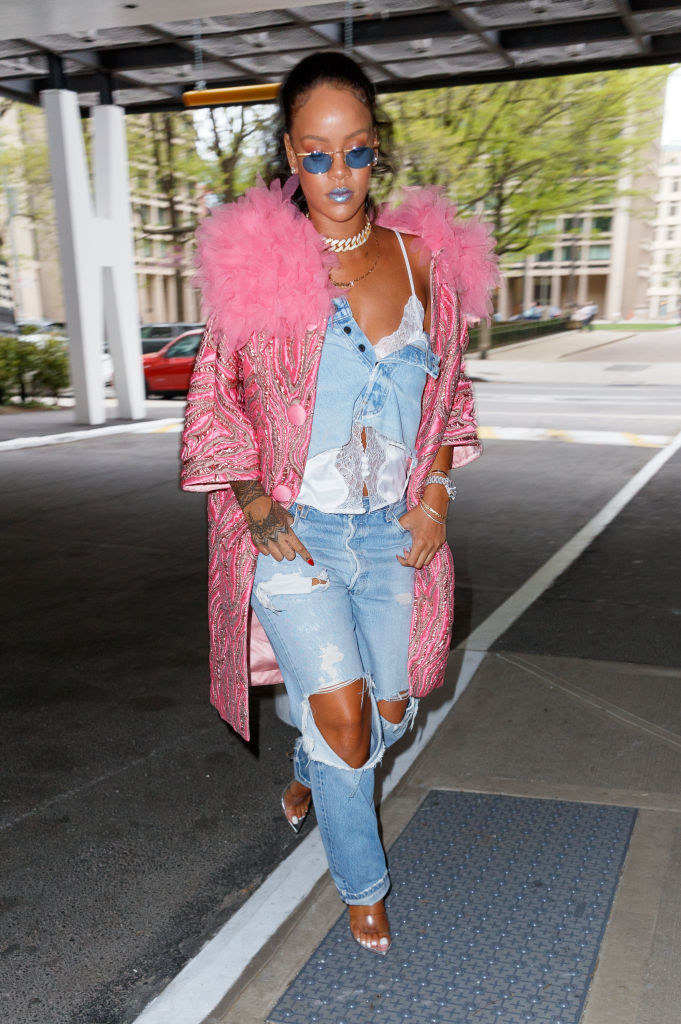 18.
This lush look from Ocean's 8 – the faux locs and red dress honestly gave everything that needed to be given, and MORE!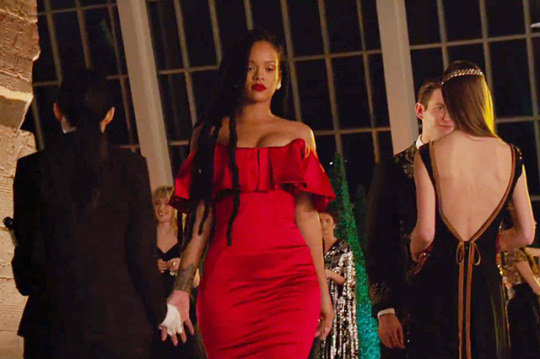 19.
Speaking of Ocean's 8, can we appreciate this fabulous gold dress she wore for the premiere? She clearly understood the assignment!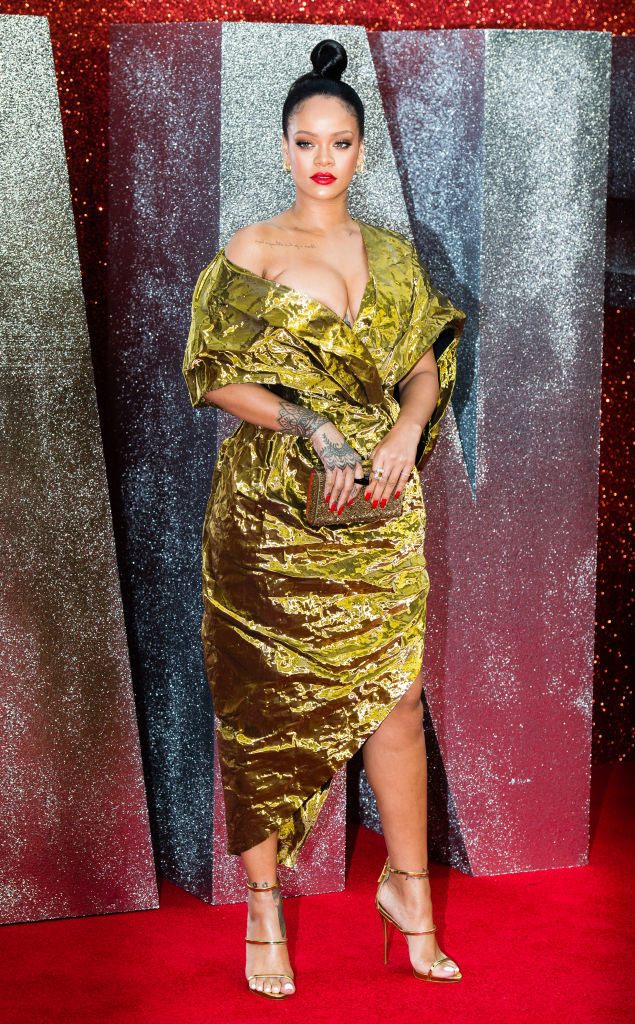 20.
As Adele would say: "ladies and gentlemen, H.E.R".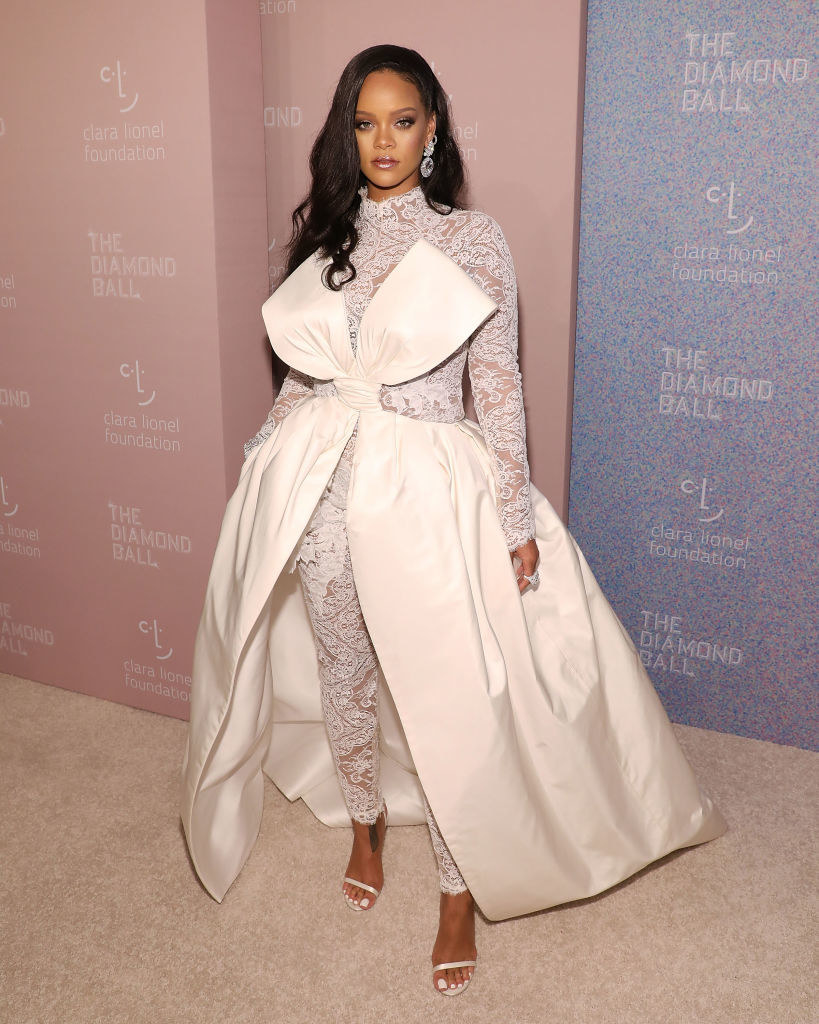 21.
Let's dive into her Met Gala costumes – my personal favourite being this mic drop fashion moment she delivered in 2015.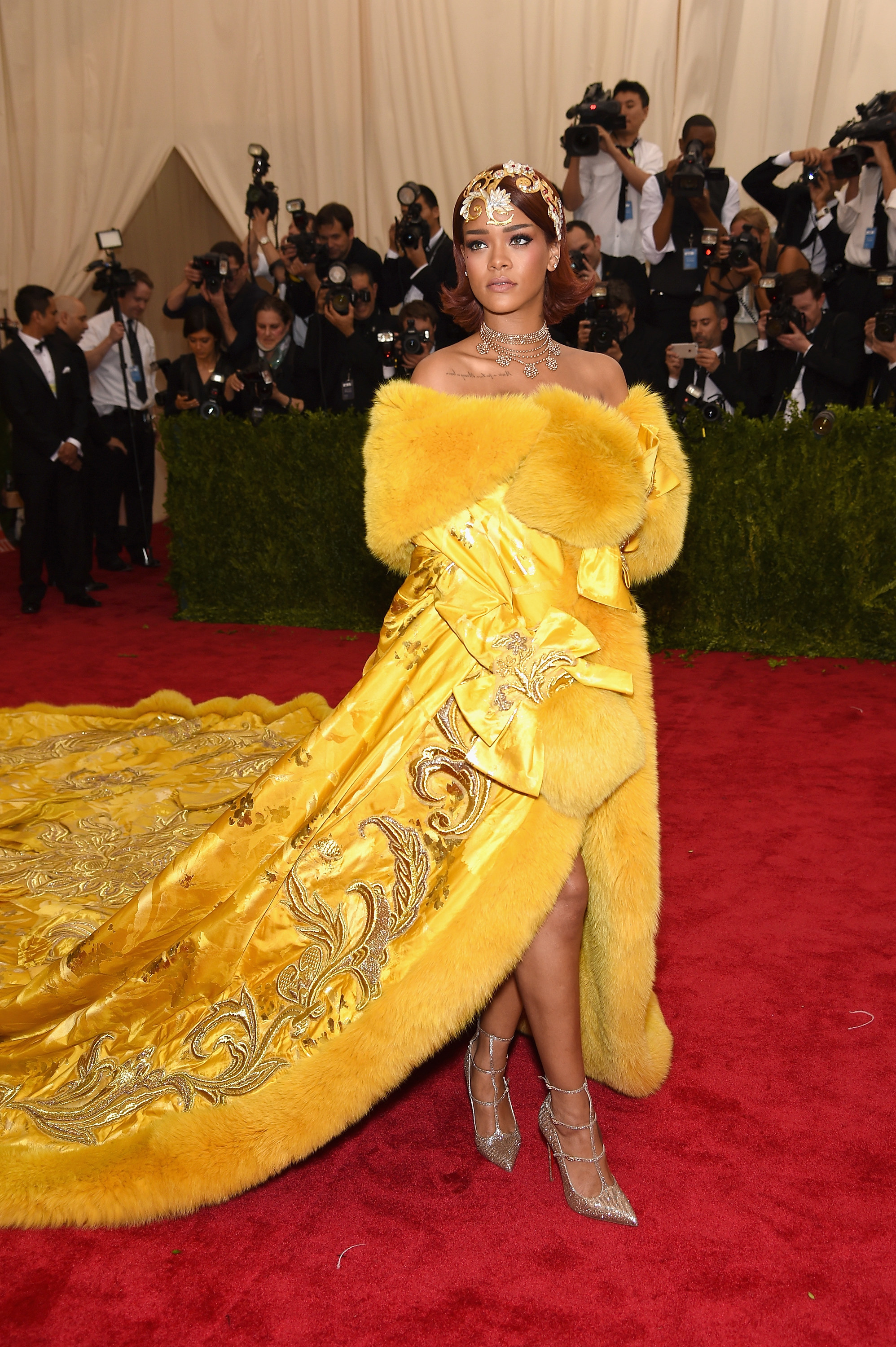 22.
...And when she shut down the red carpet in her Comme de Garçons dress. The slayage was truly unmatched.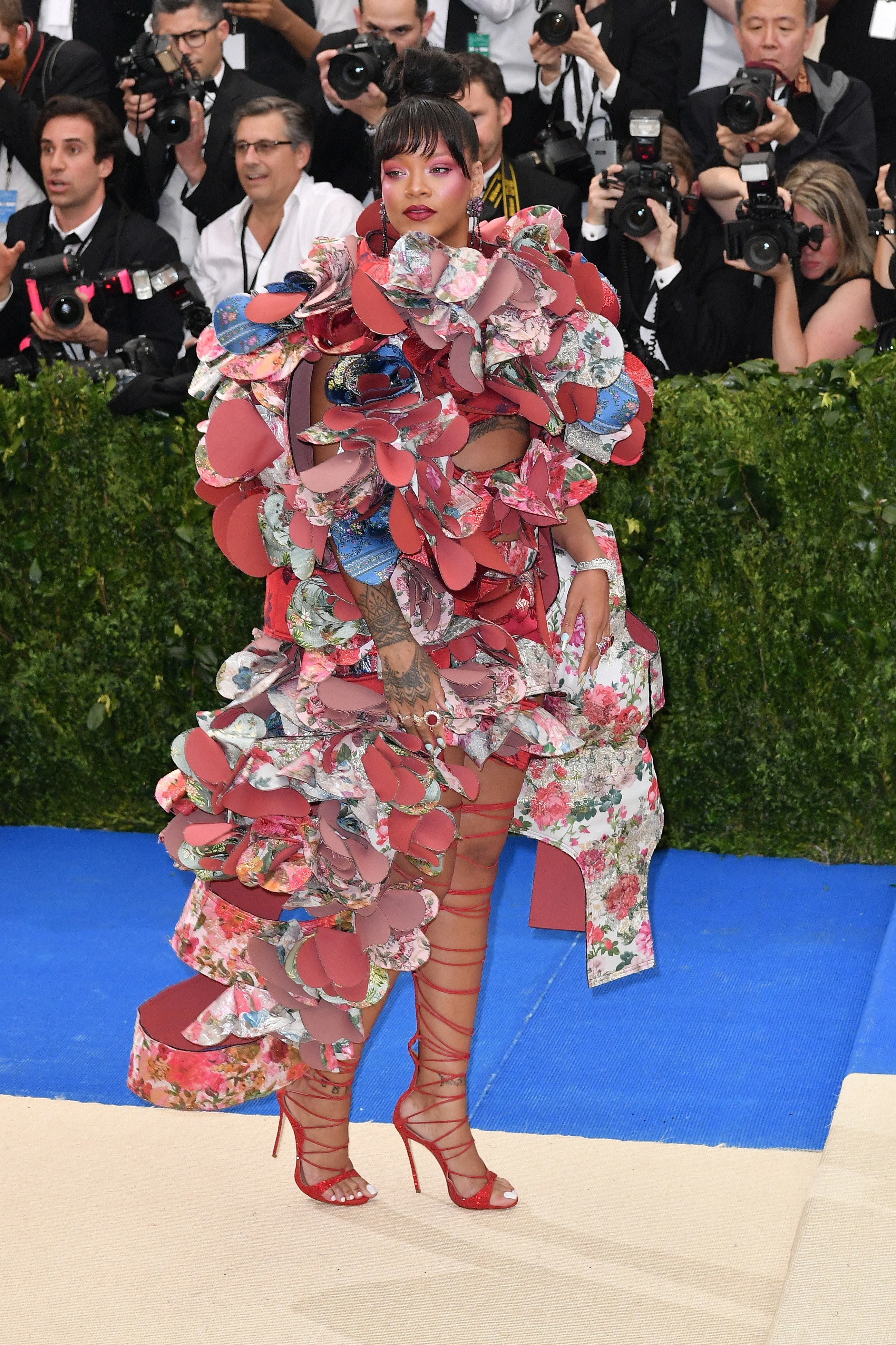 23.
Let's not forget this look from the 2021 Met Gala, where she wore a stylish, and voluminous Balenciaga overcoat and matching hat.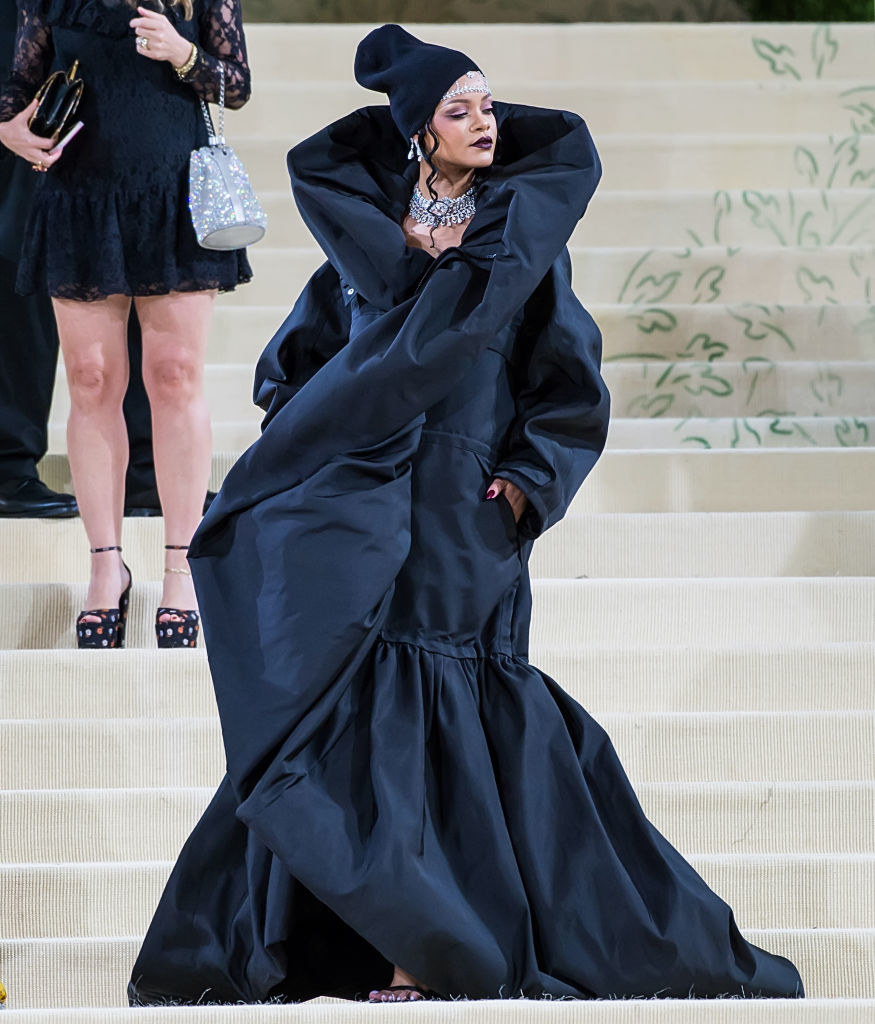 And what makes this more powerful is the cultural significance behind it:
24.
She ate this look up, and left no crumbs.
25.
Name another person that could slay this dress – I'll wait...
26.
... Still waiting, but in the meantime let's dive into this stunning yellow skirt she wore for her Fenty Beauty launch party in New York...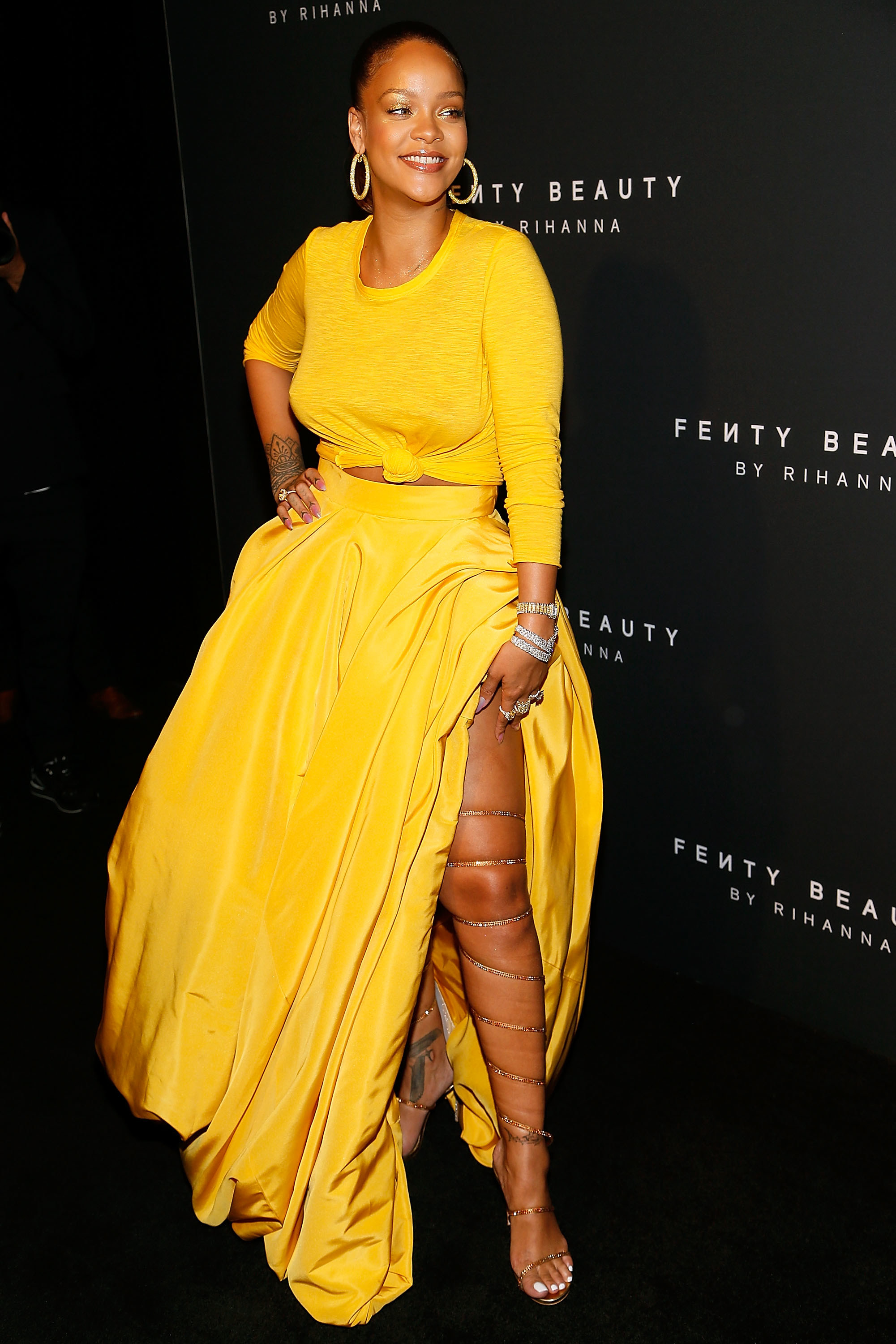 27.
...And this gorgeous violet dress she wore for the Fenty Beauty launch in London.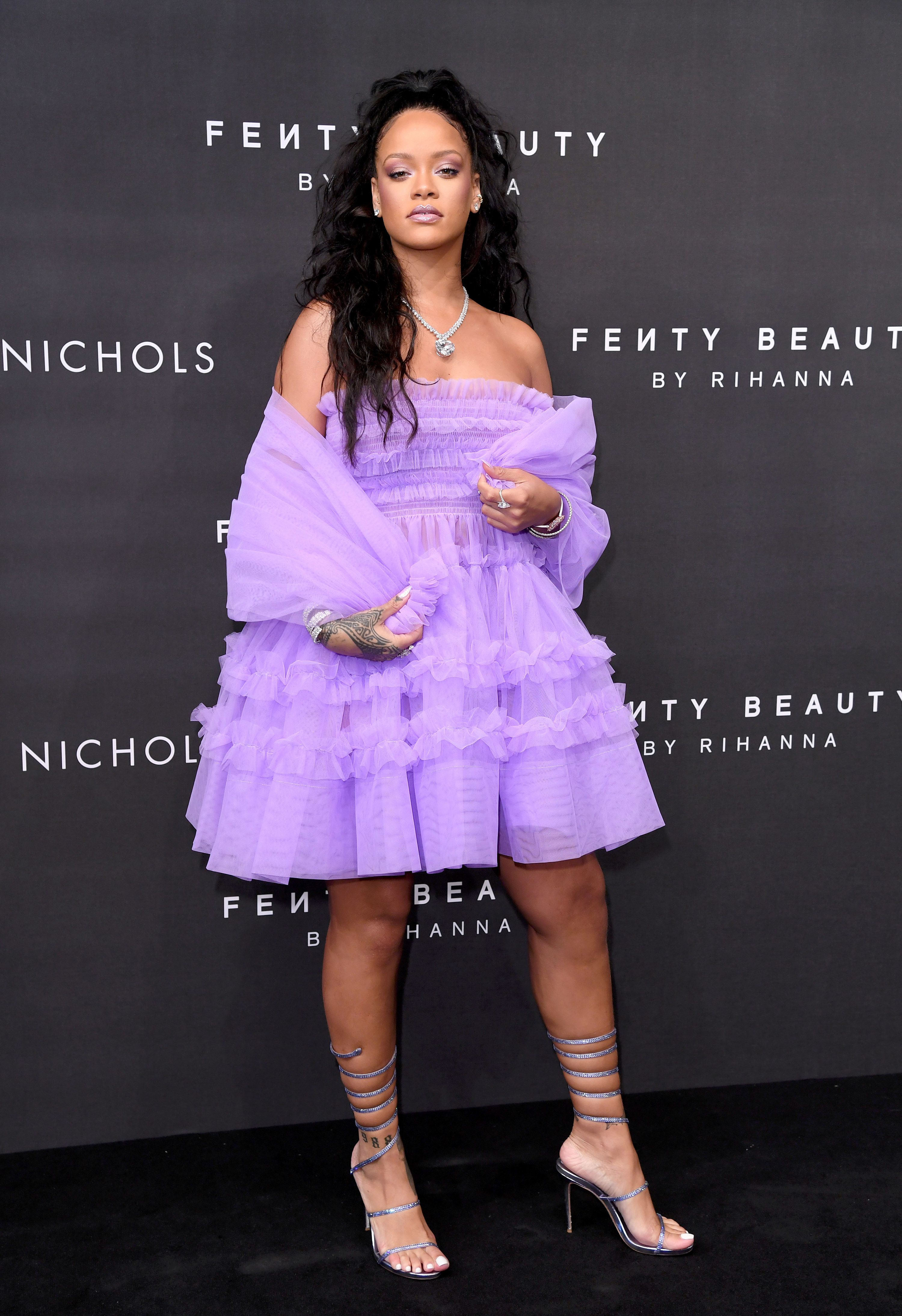 28.
Do you remember when she wore this cool-as-heck fit to celebrate the launch of the 2017 Fenty x Puma collection? Look at the material!
29.
I'm sorry, but who do you know that can wear this and still look this flawless? RIHANNA, that's who.
30.
Rihanna once again outdoing herself, and stealing the show in her ivory Dior dress at the second annual Diamond Ball. At this point, why are we still surprised?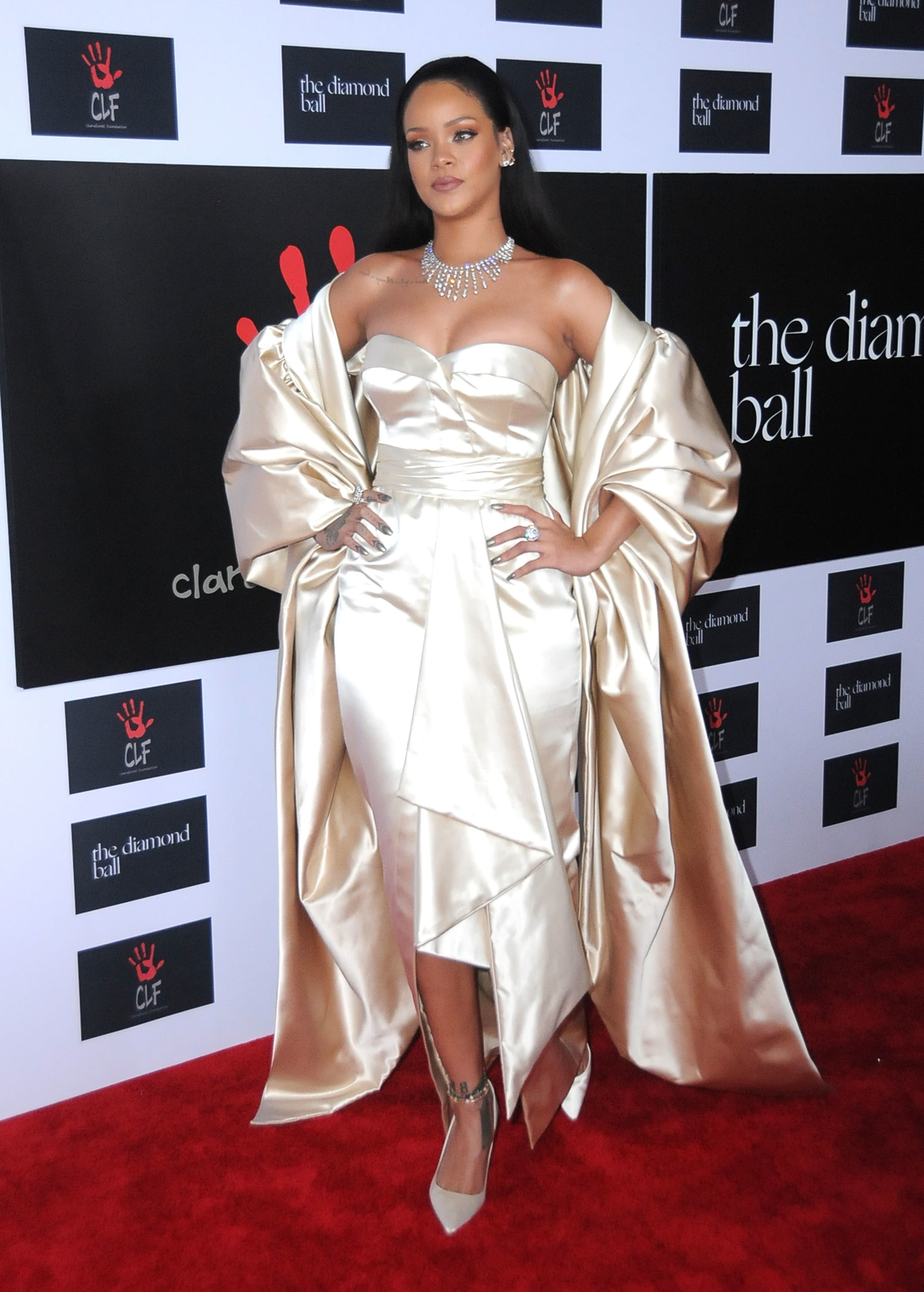 31.
And lastly, this simple, but never basic orange dress she wore for the Presidential Inauguration Ceremony in Barbados.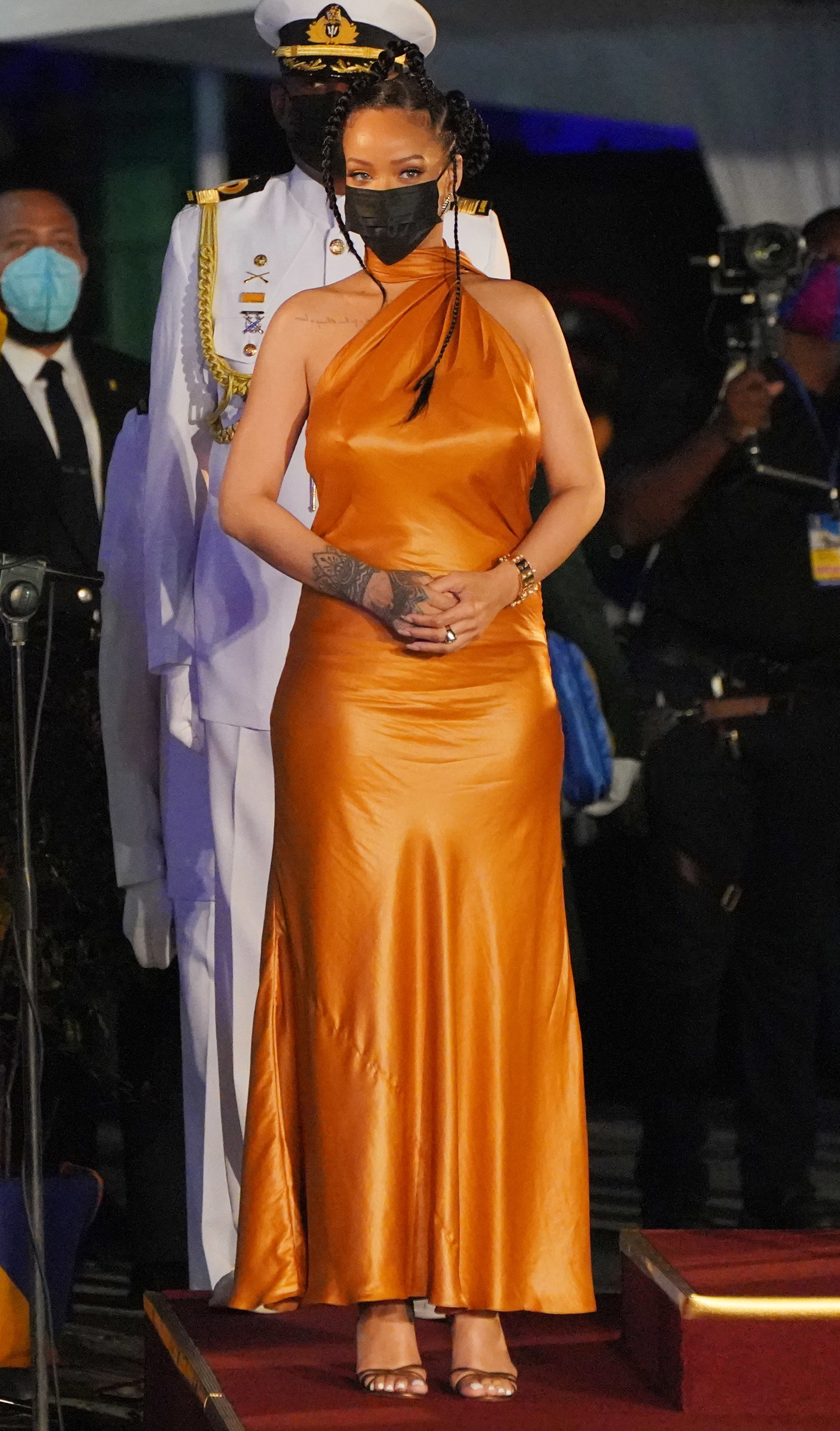 Which one of these lush looks is your favourite? Or did I forget an iconic Rihanna outfit? Let me know in the comments.