When I think of the greatest TV character, I think of Annalise Keating. So, here are 18 moments from How To Get Away With Murder that show why Viola Davis is the queen of acting!
1.
When she set the tone for the whole show with this classic line:
2.
When Annalise removed her makeup and confronted Sam after finding his picture on Lila's phone.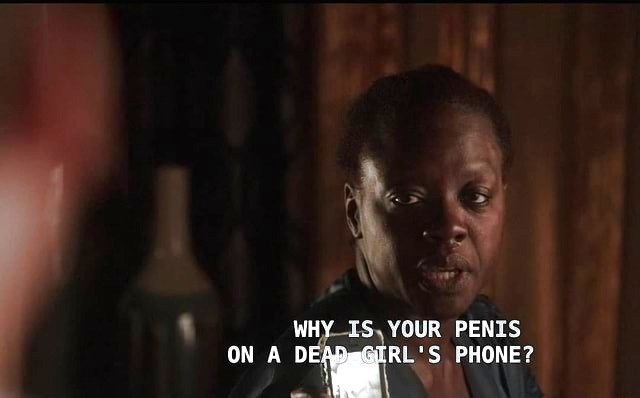 3.
When she delivered this iconic sentence in one of her lessons.
4.
When she begged everyone to shoot her, and Wes ended up actually doing it after she revealed that Rebecca was dead.
5.
When she slapped her client in the face.
6.
Whenever Annalise was having a good time.
7.
When she casually picked up her purse and left the room, creating one of the most usable gifs in the process.
8.
When Annalise was shocked that her client tried to touch her hair.
9.
Whenever she set the record straight in court.
10.
When she gave her amazing speech to the Supreme Court.
11.
Whenever she comforted Bonnie.
12.
That pillow scene in the rehab centre.
13.
When Annalise responded to Vivian's allegations about her killing Sam.
14.
When Annalise broke down after Bonnie died in her arms.
15.
When she delivered her closing speech in defence of Nathaniel Lahey Sr.
16.
When Annalise saved Christopher's life in the elevator.
17.
When Annalise gave her closing argument to the jury at her own trial.
18.
And lastly, when Annalise got the happy ending that she deserved.
Are there any epic Annalise Keating scenes that I've missed? Comment your favourite moments down below!