Everyone's on a dating app these days. And that means that sometimes we see things we REALLY don't want to see.
Like maybe a really sad pick-up line that makes you question why you decided to give the dating apps one more try.
Or a first text that took it WAY. TOO. FAR.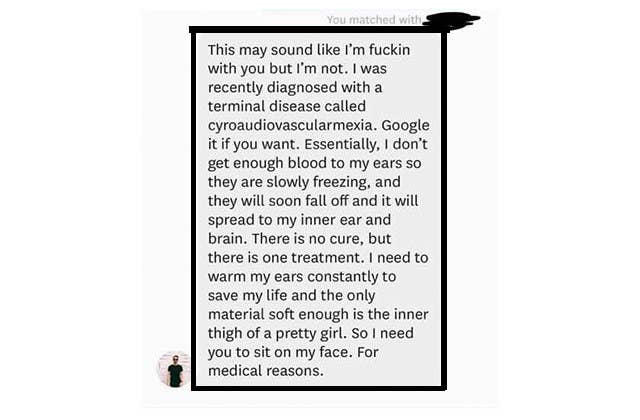 We want to know: what's the cringiest sext or DM you've ever gotten? Submit your screenshots (obviously keep these SFW, people) via the DropBox below!