Try this interactive recipe quiz to build your perfect rice pudding! You can scroll down if you need some tips on how the video works.
There are few desserts in life more warming and comforting than a bowl of creamy rice pudding. It's the perfect mix of sugar, spice, and sumptuousness to make you feel like you're back in your Nani's kitchen, licking the bowl.
With so many ~droolworthy~ possibilities to up your rice pudding game, now's your chance to create some fancy Indian rice pudding, or kheer, that's all yours. Here's how it works: The video at the top of this post will take you through a series of questions. For each, you just need to select which tasty option you prefer!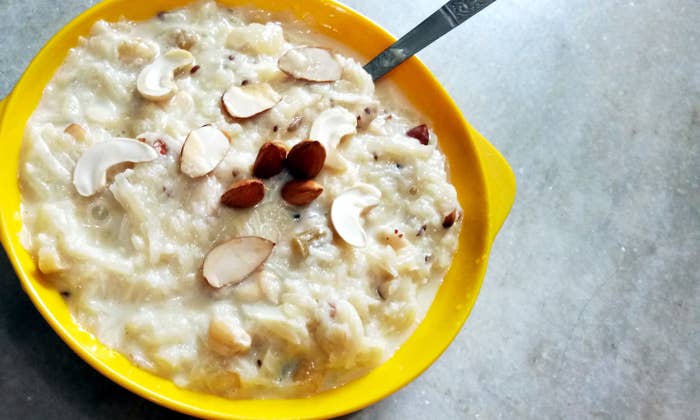 From choosing your milk base all the way through your crunchy toppings, the interactive recipe will help you build your own delicious masterpiece.
Saffron or rose water? Pistachios or almonds? You get to decide!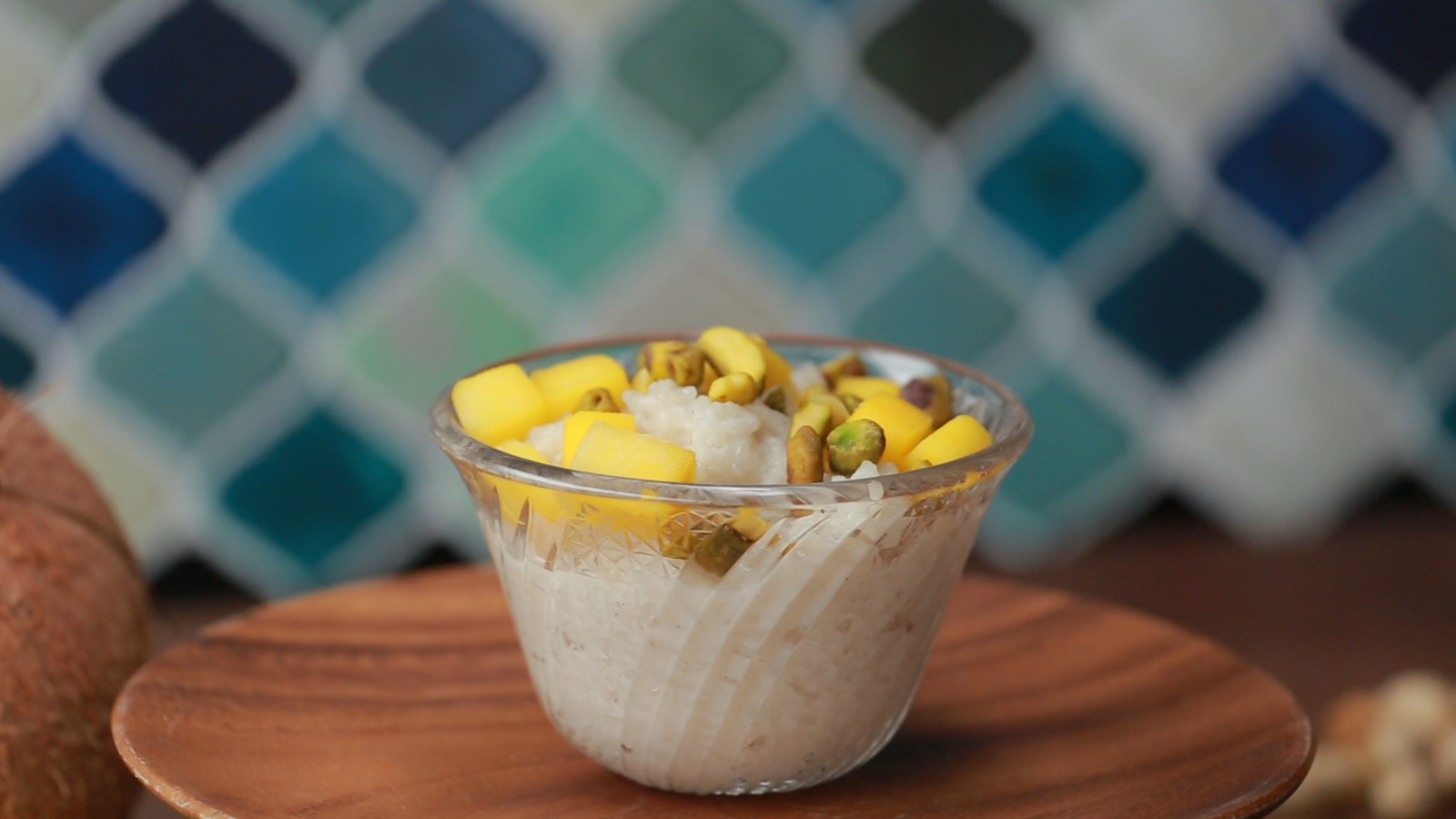 Let us know how you built your kheer creation in the comments below!