There's something Grinchy afoot in a posh Toronto neighbourhood and the police are on it.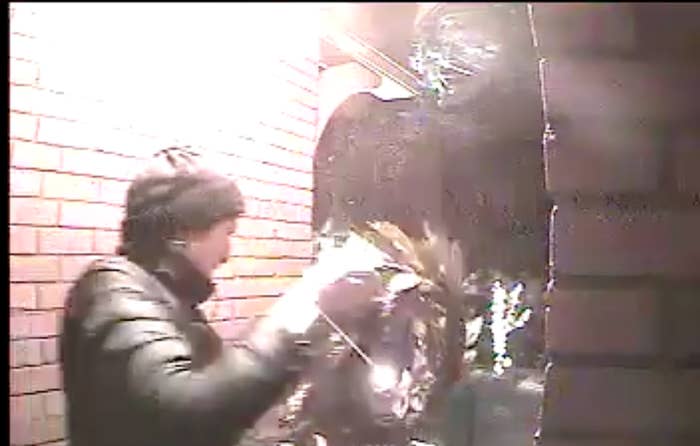 Security footage of a woman making off with a wreath hung on a door in the city's Summerhill area was posted to Facebook over the weekend and has since gone viral.
In the footage posted by Sabrina Magyar, the alleged thief can be seen walking up to the door with a bemused expression before slinking off with the goods.
According to Magyar, the footage was shot around 3 a.m. on Saturday. It's now been shared more than 3,700 times.
A second angle shows the woman leaving the property, picking up a second wreath along the way.
Now, police suspect they've got a serial wreath snatcher on their hands.
According to the National Post, another homeowner in the area reported their wreath missing on Tuesday. Both wreaths had been purchased for around $200.
"As much as it's tongue-in-cheek and people have had some fun with it, it's a theft, it's a crime. We do take it seriously," Toronto Police Const. Craig Brister told BuzzFeed Canada.
"It's an expense to the homeowner — a theft's a theft."
Anyone with information is being asked to contact 53 Division or Crimestoppers.
The thief or thieves' motives remain unclear.
Oops. Something went wrong. Please try again later
Looks like we are having a problem on the server.
Why would someone steal Christmas wreaths?
To make one very large wreath.

To remind homeowners of the true meaning of Christmas.

To give to the less fortunate, Robin Hood style.
UPDATE: Magyar has posted an update saying the thief has come forward and apologized. How's that for a heartwarming holiday conclusion?