This Polite Baby Raccoon Greeted Passengers At Toronto's Airport
"Hello human visitors!"
Toronto is crazy about raccoons. It's just a fact. So it was completely appropriate when this little fella popped out of a ceiling tile to greet passengers arriving at Pearson airport.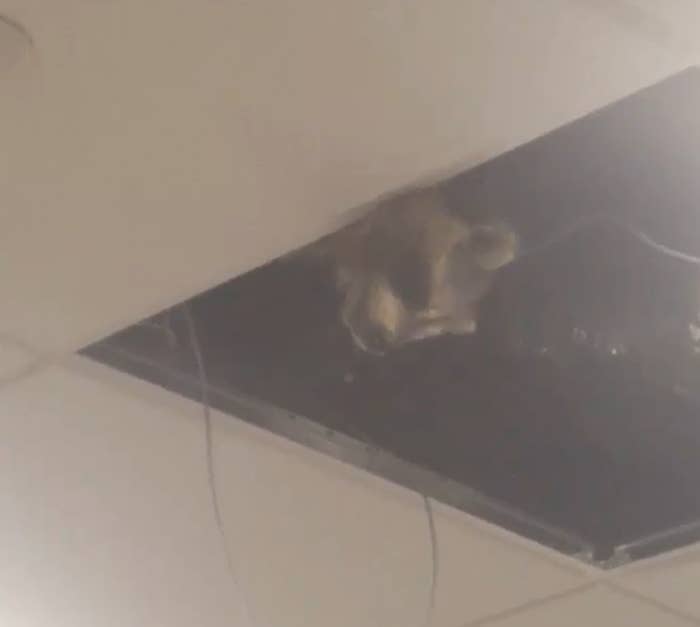 The wee fluff was recorded casually hanging out over the luggage carousel, delighting passengers and enforcing this city's sweetest stereotype.
People were clearly chuffed to have received a personalized raccoon welcome to the city.
This is legitimately one of the most Toronto things to have ever happened.
Because we assume that even our raccoons are polite.
It also spawned a Twitter parody account, because of course.
The airport tweeted that our new ambassador/overlord has been relocated to a more fitting environment.