A video of newly-arrived Syrian children tobogganing for the first time in Peterborough, Ontario, is so adorably Canadian it'll make you weep maple tears of joy.
Shared by David McNab, the video shows a refugee family decked out in winter gear having just the best time ever. McNab is one of the co-sponsors of the family and wrote that they feel very welcome in their new home.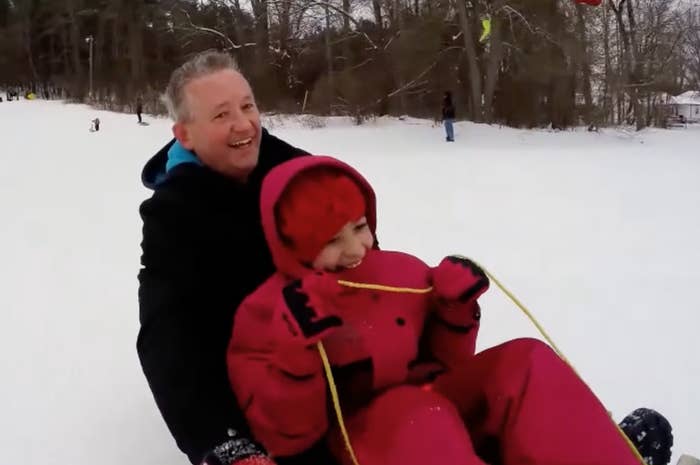 "Snow is a new experience but fun in any language looks the same."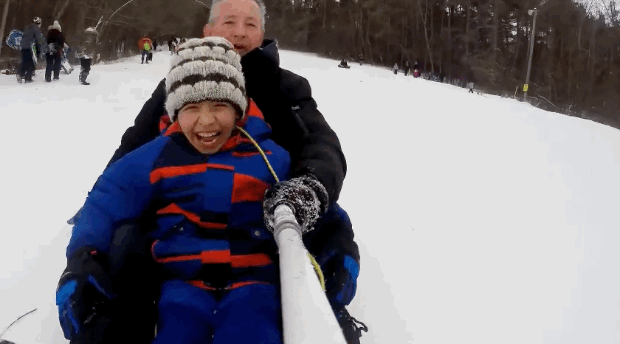 We all know that feeling — the initial fright followed by pure, heart-pounding bliss.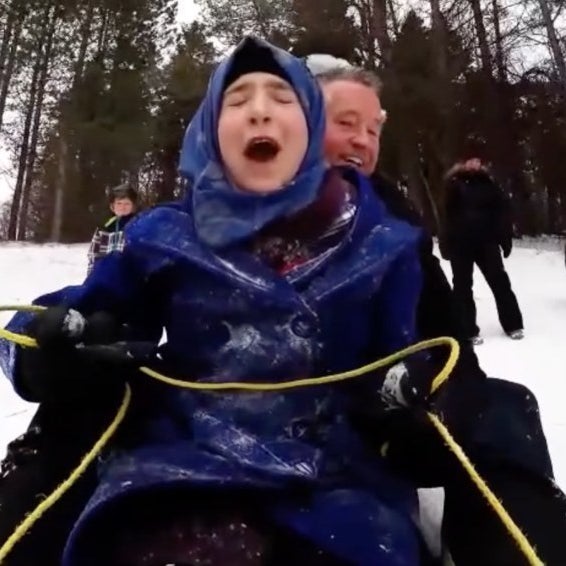 Do you even remember the last time you felt this kind of joy?