It's been a week since nearly 90,000 people were ordered to evacuate the Fort McMurray area. In that time we've heard countless stories of kindness, heroism, and charity.
From the many Canadians donating money through the Red Cross, to those in Alberta opening their hearts and homes to evacuees...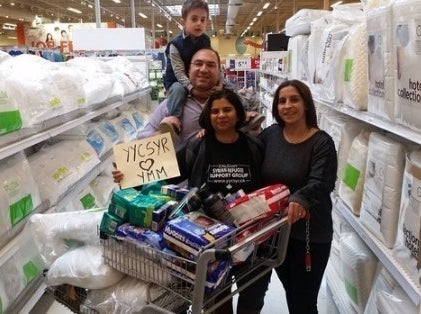 To the first responders who are still on the ground...
It's hard to capture what an emotional week it's been. But one award-winning cartoonist has managed to do it.
Bruce MacKinnon, the ever poignant cartoonist for The Chronicle Herald, summed up Canada's response to Fort McMurray in one powerful image: