On Monday, Canadian Prime Minister Justin Trudeau had his first face-to-face meeting with Donald Trump.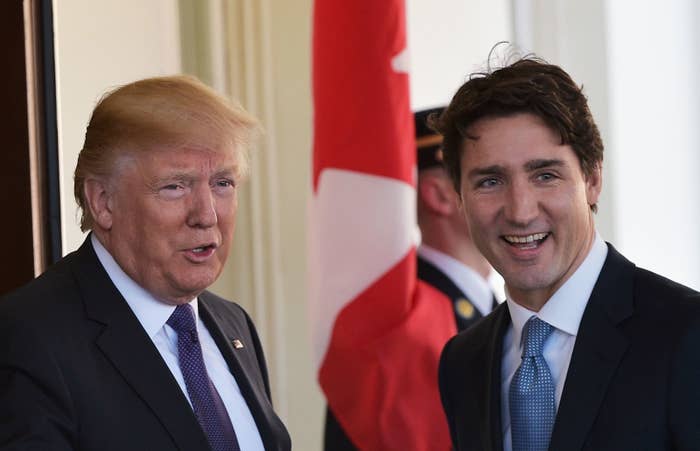 Amid the handshaking and photo op-ing, this most glorious image came into being.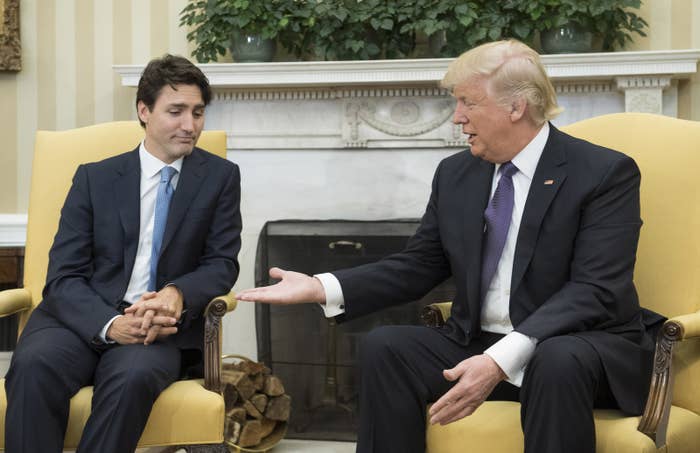 And it's already iconic.
It was, of course, just a candid moment before an enthusiastic handshake. But people are seeing Trudeau's momentarily unimpressed face as a metaphor for how the rest of the world is dealing with the presidency.
Like, remember that time the literal president of the United States talked about grabbing pussy?
Or a certain unverified document?
It's also just ~teeming~ with hand-size joke possibilities.
👀
Truly, this photo is a blessing.
And perhaps reignited some global Trudeau thirst.
It's like Trump knew we were ready and waiting with Photoshop.
And the contrast between this and Trudeau and Barack Obama's epic bromance is too delicious not to point out.
"Today, we are all Justin Trudeau."