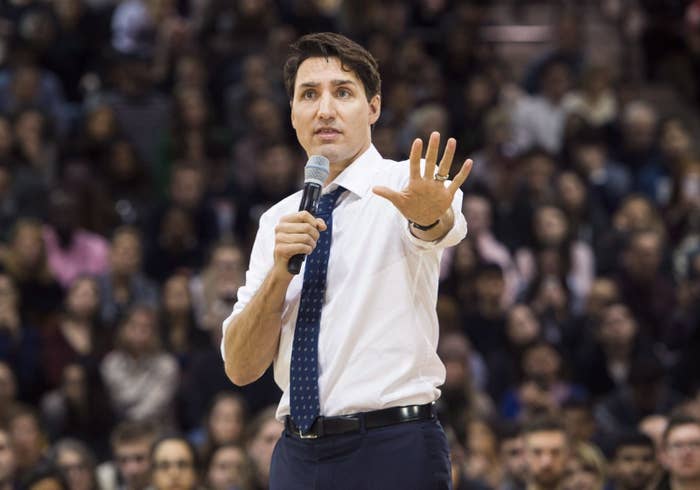 Prime Minister Justin Trudeau says that anti–abortion rights groups are out of step with both his government and Canadian society.
He made the remarks at a town hall event in Hamilton, Ontario, part of a series of events across the country.
An audience member prompted the response by asking about free speech, and where the government draws the line.
"If you're pro-life then you are ridiculed and insulted, but if you're pro-choice then you are praised," the audience member said, according to HuffPost Canada.
Trudeau said that "defending rights and freedoms" is at the core of both himself and Canada, but the issue of abortion presents particular considerations.
"An organization that has the explicit purpose of restricting women's rights by removing rights to abortion, the right for women to control their own bodies, is not in line with where we are as a government and quite frankly where we are as a society," Trudeau replied.
He then referenced recent changes to the Summer Jobs program that requires applicants adhere to Canadian rights — including access to abortions, and protections for LGBT Canadians. The program funds summer job placements for not-for-profit organizations, public sector employers and small businesses, the Canadian Press reported.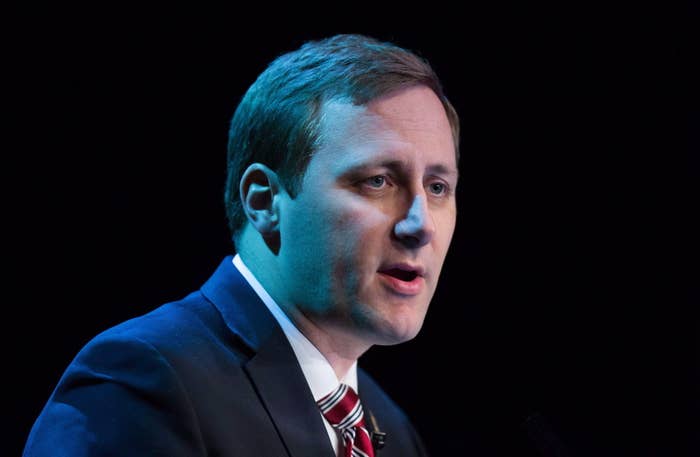 The change sparked concern from religious organizations that depend on the program and criticism from the opposition.
"That's discrimination. Canadians are allowed to have different political views than the government of the day and they shouldn't have their funding cut off because they disagree with the government," said Brad Trost, a socially conservative Tory MP, in an online video.

Anti–abortion rights groups, such as Campaign Life Coalition, weren't so happy with Trudeau's remarks.
But others praised Trudeau for sticking to his guns on Canadians' right to abortion access.
Trudeau said in Hamilton that the changes will only affect groups whose explicit purpose is targeting those rights.
"Women have fought for generations for the right to control their own bodies, to be able to choose for themselves what to do with their bodies," Trudeau said, according to Global News.
"When those beliefs lead to actions aimed to restrict a women's right on what to do with her body, that's where we draw the line."