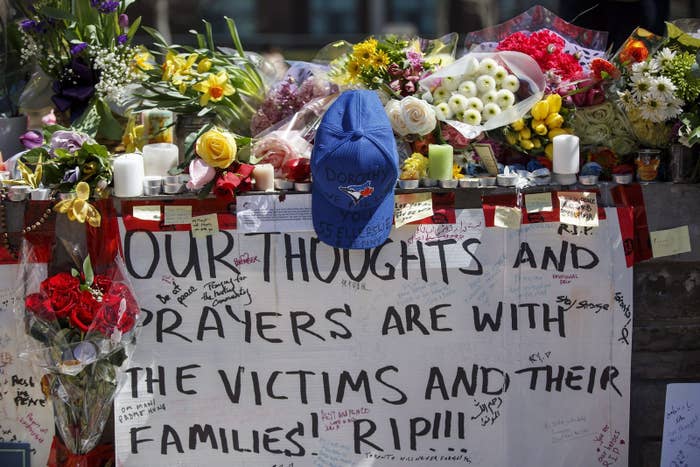 An attack carried out with a rented van Monday in Toronto that killed 10 people and injured 16 others has not resulted in terrorism charges, police said Friday.
"We haven't met that threshold," Homicide Inspector Bryan Bott said.
Terrorism charges in Canada, according to section 83 of the Criminal Code, are acts committed for "political, religious or ideological" reasons. Canada's Minister of Public Safety Ralph Goodale said earlier this week the incident had "no national security connection."
Alek Minassian, 25, has been charged with 10 counts of murder and 13 counts of attempted murder, with three further counts of attempted murder expected. Police say he was behind the wheel of a van that jumped the curb on Yonge Street near Finch and plowed into pedestrians.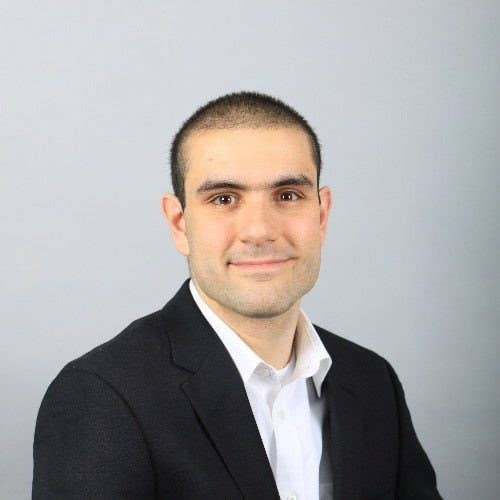 Shortly before the attack, Minassian posted a message on Facebook alluding to a misogynist group known as "incels" (involuntarily celibates) and praising Elliot Rodger, who killed six people in 2014 in California:

Private (Recruit) Minassian Infantry 00010, wishing to speak to Sgt. 4chan please. C23249161. The Incel Rebellion has already begun! We will overthrow all the Chads and Stacys! All hail the Supreme Gentleman Elliot Rodger!
All 10 victims were also officially identified. Most of them were women, with their ages ranging from 22 to 94.
They are:
Beutis Renuka Amarasingha, 45

Andrea Bradden, 33

Geraldine Brady, 83

So He Chung, 22

Anne Marie D'Amico, 30

Mary Elizabeth Forsyth, 94

Ji Hun Kim, 22

Dorothy Sewell, 80

Chul Min Kang, 45

Munir Abdo Habib Najjar, 85
Dirk Huyer, chief coroner for Ontario, said officials had been in contact with all of the victims' families. Dental records, X-rays, and DNA were all used to positively identify the dead, he added. Twelve of the injured remain in the hospital.
"I think it's important to remember and to remind everybody of the sadness that comes with this tragedy and I'd like to re-express the deep condolences all of us feel," Bott said.
Police also described the route of the van, which they believe was driven directly from the point of rental to the scene of the attack. The driver veered onto the sidewalk on Yonge Street at least twice and struck pedestrians on both the sidewalk and the road. It was just seven minutes between the first 911 call and officers engaging with Minassian.
Police are now sifting through surveillance video, as well as more than 100 images submitted by witnesses to an online portal. More than 170 witnesses are also being interviewed.