Walmart Canada has pulled a baby onesie from stores after complaints from Indigenous customers.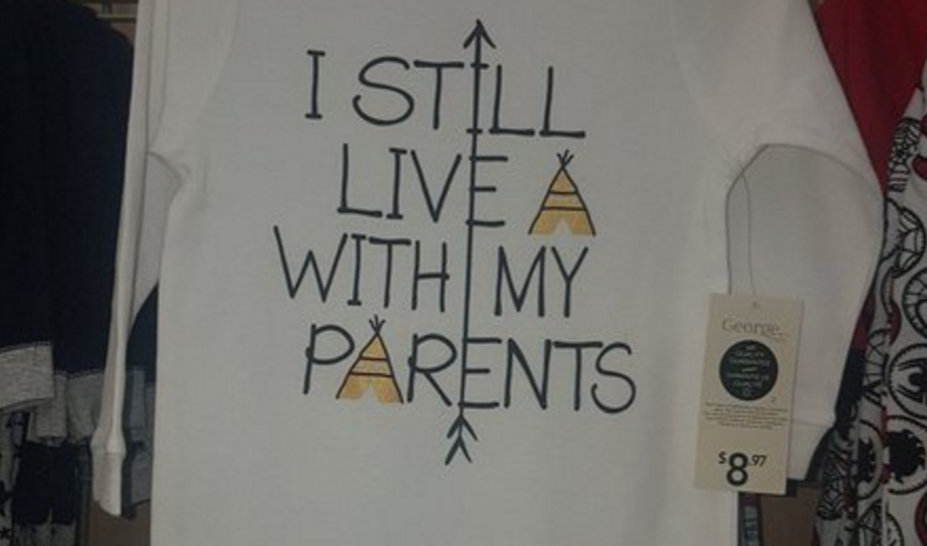 The "I still live with my parents" message isn't uncommon for children's clothing — apparently a joke about adult children who still live with their parents.
While not terribly funny to begin with, it takes on a whole new context when juxtaposed with First Nations imagery, considering the disproportionate number of Indigenous children in state care.
Add that together and you've got one offensive onesie.
Krawec isn't the only one wondering how no one at Walmart realized how the onesie could be interpreted.
A Facebook post of the onesie has been shared more than 500 times.
Walmart told BuzzFeed Canada the onesie is now being pulled from shelves, but did not confirm how many stores were selling it.
"The graphic on this item does not represent Walmart's beliefs and has no place in our stores," Walmart said in an email.
"We are removing the product immediately and sincerely apologize for any unintended offence this has caused."
Old Navy sells a similar shirt with the same phrase and an image of a teepee.