This Quebec Restaurant's Receipts Are Hilariously Honest About Taxes
Would you like fries, salad, or lols with that?
A restaurant in Quebec has found a hilarious way to remind you what your tax dollars go to: government scandals and pot. Kinda.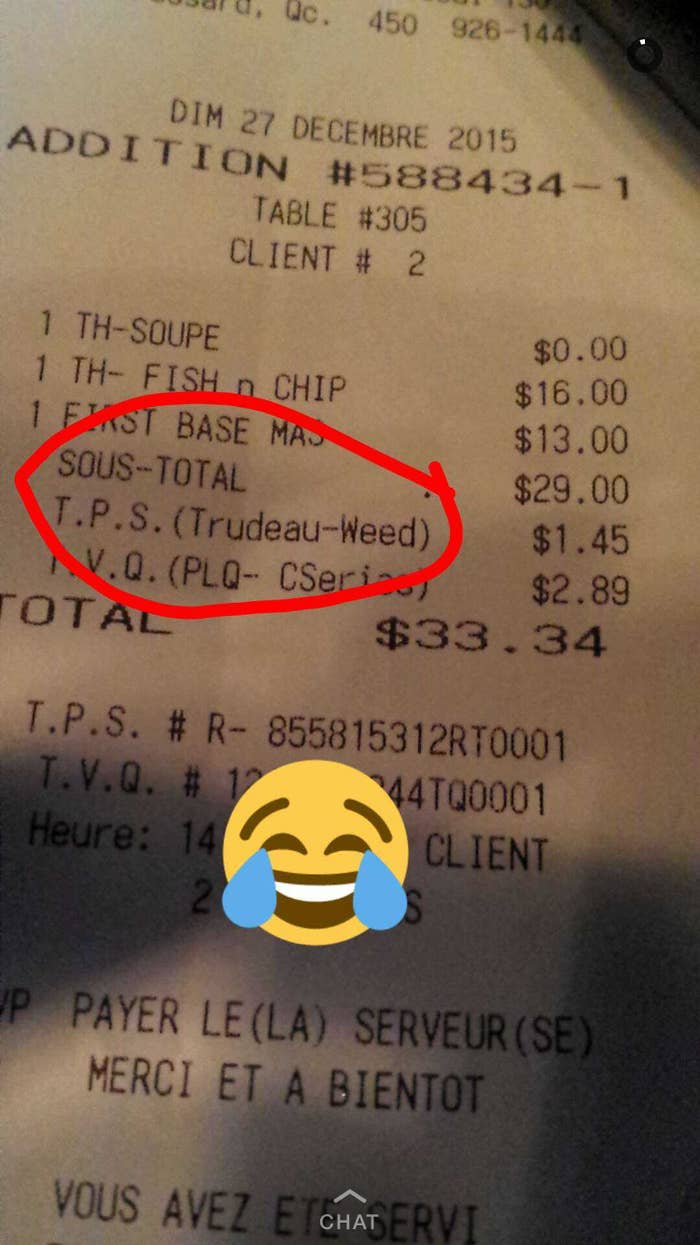 Mile Public House in Brossard, Quebec, has been amusing customers with some tongue-in-cheek taxes on their receipts.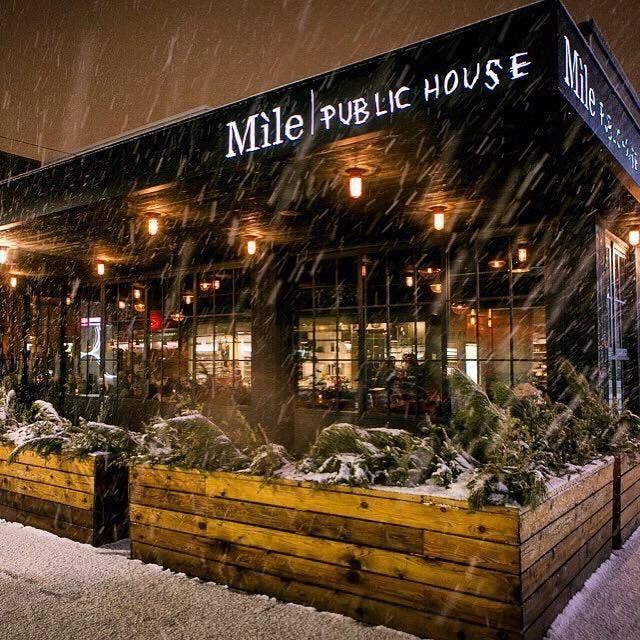 Instead of federal tax, patrons pay "Trudeau-Weed" and the provincial tax has been christened "PLQ-CSeries."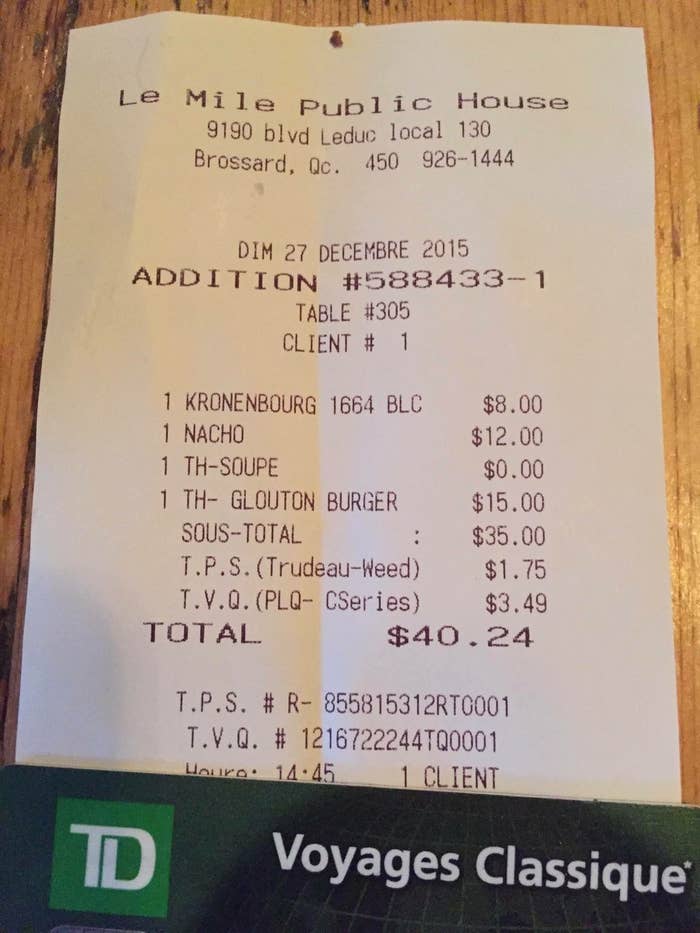 "We just tried to put it there as a funny thing of where our money is going," general manager Pier Luc Dupont told BuzzFeed Canada.
The restaurant has actually been doing this for a couple of years. When Stephen Harper was in power, the federal tax said "Harper F35."
After the election, Mile Public House switched in the line about Trudeau.
Although Dupont was a bit worried that older customers would find the bit about weed off-putting, nearly everyone has had a good chuckle about it.