This Province Just Made It Illegal To Protest Outside Abortion Clinics
"Protesters can make patients feel judged or shamed."
It will be illegal to protest outside abortion clinics in Ontario under a new bill soon to become law.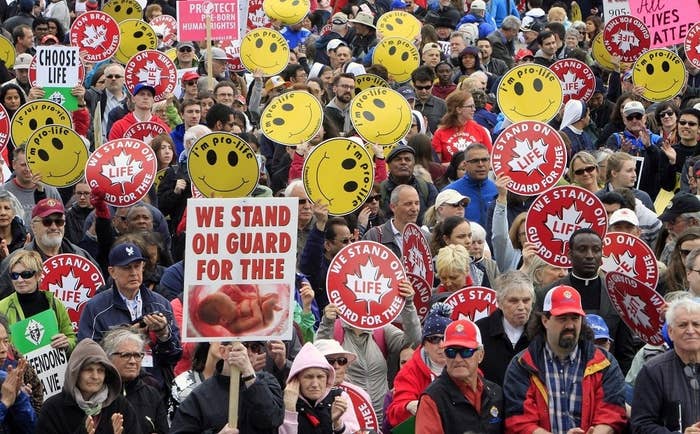 The Safe Access to Abortion Services act establishes "safe access zones" of up to 150 metres around the eight clinics that provide abortions in the province.
That means within that zone protesters are not allowed to protest abortions, to tell someone not to get an abortion, or to intimidate or physically interfere with people going in the clinic.
The protections have also been extended to the homes of clinic staff.
Violating the law could mean a fine of up to $5,000 or six months in prison for a first offence.
The legislation passed Ontario's legislature with support from all three parties.
The bill is being applauded by pro–abortion rights organizations for recognizing the scene outside abortions clinics can feel like a "war zone."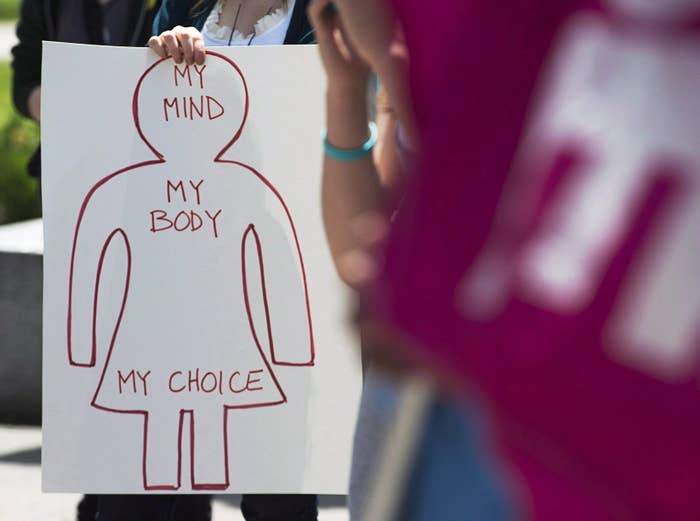 When the bill was announced, the Abortion Rights Coalition of Canada called the bill a "huge relief."
"It's very intimidating because the mere presence of protesters can make patients feel judged or shamed, as well as worry about their privacy and safety," said Joyce Arthur, executive director of the organization, in a statement.
"Unfortunately, some protesters go beyond the pale and will approach and harangue women and their companions. They may shout nasty things at them, and try to impede their path or foist unwanted literature on them."
Planned Parenthood Toronto applauded the bill on Twitter.
The bill will also come as a relief to Ottawa's Morgentaler Clinic, which the Ottawa Citizen reported was spending $100,000 per year on private security.
"Our government believes that every woman in Ontario has the right to make decisions about her own health care – and she deserves to do so freely, without fear," said Ontario attorney general Yasir Naqvi. "This legislation sends a clear message that we will always stand up for a woman's right to choose."
Similar laws already exist in BC, Newfoundland and Labrador, and Quebec.