The Truth and Reconciliation Commission's summary report on Canada's dark legacy of sending Aboriginal children to residential schools was released Tuesday.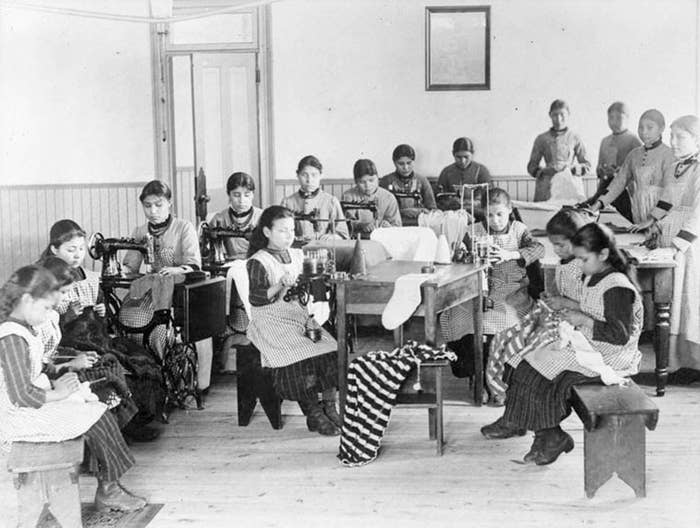 They concluded the program, which spanned more than a century, is what many have been calling it all along: genocide.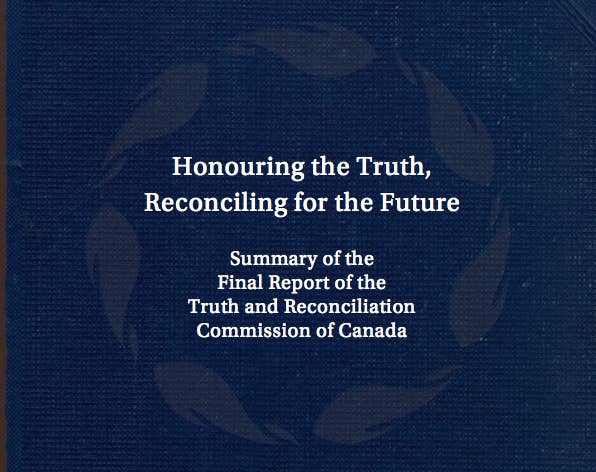 The report included 94 recommendations for how Canada can make amends and heal in the wake of the schools program.
The calls to action include eliminating the education funding gap for First Nations kids, protecting Aboriginal languages, improving Aboriginal health care, and taking the impact of the residential school system into account in child welfare decisions. It also calls for a national monument in Ottawa and urges an official apology for the Pope for the Church's role in the abuse.
Central to all this is recognizing the lasting impact of a program that saw 150,000 First Nations, Metis and Inuit children taken from their families.
To the commission, reconciliation means "coming to terms with events of the past in a manner that overcomes conflict and establishes a respectful and healthy relationship among people, going forward."
Aboriginal people in Canada are now using the hashtag #MyReconciliationIncludes to describe how to do just that.
The hashtag was started by Christi Belcourt, a Métis artist on May 29, soon after Chief Justice Beverley McLachlin referred to the school system as "cultural genocide" in a speech.
Tanya Tagaq, a Polaris Prize-winning Inuk throat singer from Nunavut, also joined in.
The environment, Bill C-51, and preserving cultures in the face of colonialism were also touched upon.
The question now is how to improve the future for Aboriginal youth and what role the Canadian government will be willing to play in getting there.