This is Mary Black, an Ojibwe artist and musician in Winnipeg whose spoken word piece named "Quiet" is being met with anything but.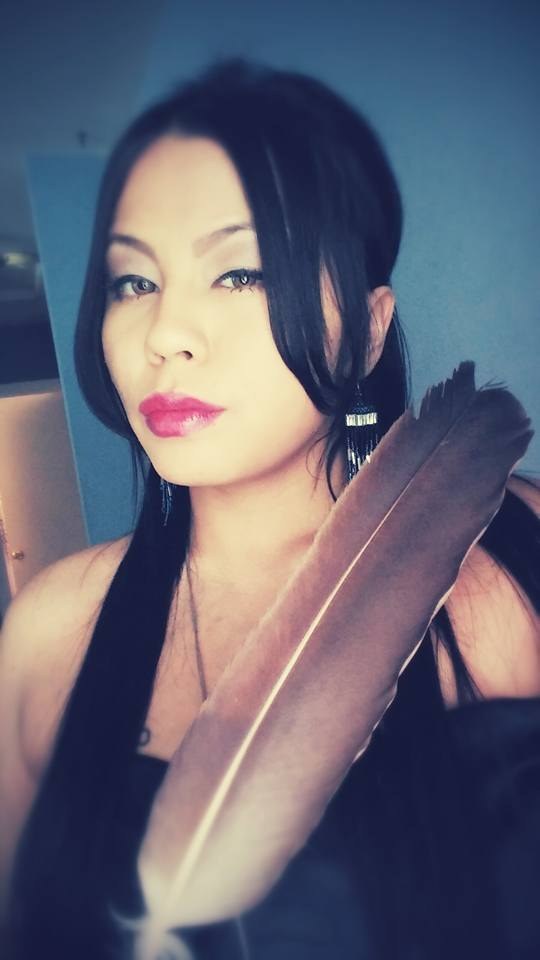 Delivered in a powerful voice, Black's poem speaks to both the pain and the resilience of Indigenous women who feel the effects of intergenerational and state violence.
Here's an excerpt:
I will not be quiet.
We as indigenous women have so much to lose.
To exist in silence while our peopled down themselves in booze trying to erase the memory of a damaged generation.
But it's easier to stay quiet than to heal an entire nation, so we suffer.

[...]

I will not shut up and I will not sit down until our 1,200 missing sisters are found.
I will scream.

I will scream and I will yell because they have been silenced.
Black posted the piece in a Facebook video back in October, but it's picked up major steam and has soared to over 100,000 views. She's now performed the piece live on CBC Radio and had it covered in multiple media outlets.
"I picked the topic of 'quiet' because it's like a disease that runs in our community and plagues our nation," Black told BuzzFeed Canada.
"I think our only medicine to heal from that is to use our voices and to speak. And it's so hard for the older generations to speak because of the things they've experienced first hand."
In the poem, Black touches on murdered and missing Indigenous women, addiction, family service agencies, and the residential school system.
"I've spoken with elders about the residential schools system and I would hear stories about when elders try to speak their language, they can still feel the needles going into their tongues," said Black. Putting needles through students' tongues was a punishment used to keep kids from speaking Indigenous languages.
"We've all been indirectly affected at least. Even if our families were lucky and didn't go and were able to keep the traditions, they were so few and far between."
It was also a moment for Black to break her own silence. She usually writes about other people and characters, but for this piece she spoke of her own assault at age 12.
"This is the first piece that was completely mine, that was my story," she said.
She said that people sometimes don't speak up — often from fear of shame or stigma — but she wants that to change.
"I want people to find the courage to speak up without shame, without guilt, without fear."