Lawrence Lavender just wanted to make a funny sandwich. That's it. Just a funny sandwich. But now it's all turned into a Donald Trump–related shitstorm he didn't see coming.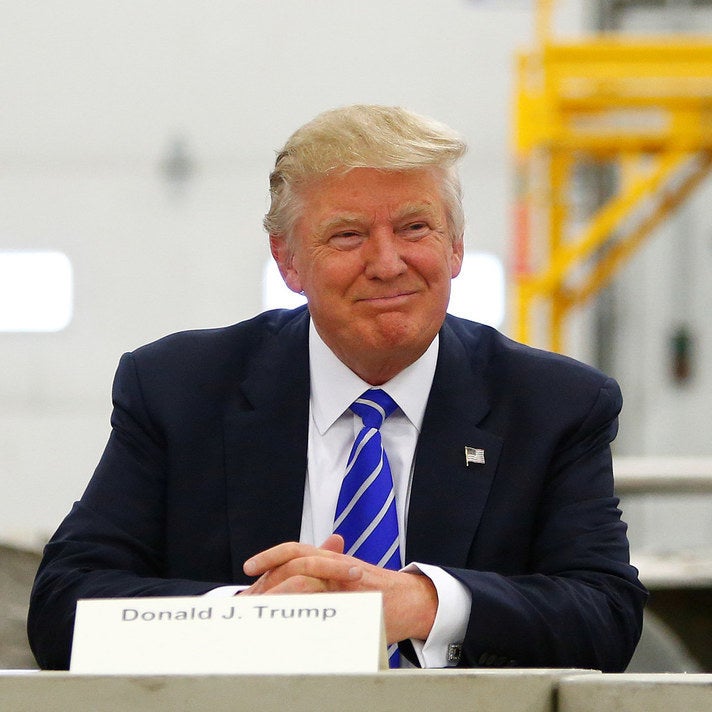 Lavender owns Windsor Sandwich Shop, a restaurant in Windsor, Ontario.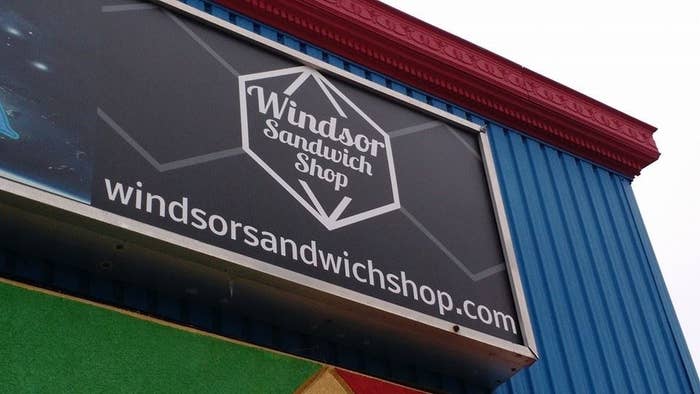 Last Sunday, he posted this on the shop's Facebook page: The Trump Sandwich. That's two slices of white bread, full of baloney.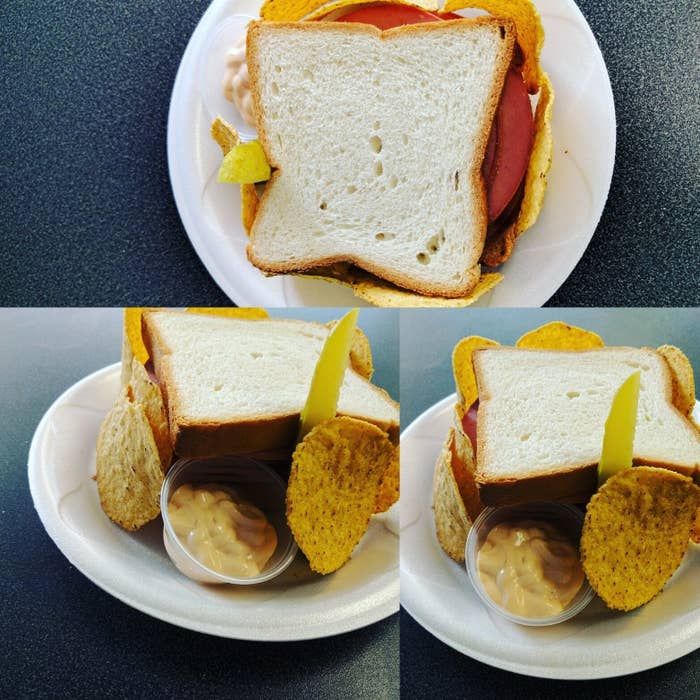 It also comes with a side of Russian dressing, a wee pickle, and a wall made of tortilla chips.
Get it? You get it.
"Disclaimer: If you come in to order this you may not get what you were told you were buying," Lavender wrote with the post.
It wasn't a totally original idea, and Lavender says it was based on memes he saw online. Yet, for some reason, his sandwich struck a nerve. After the sandwich was featured in an article by the CBC, the shop's Facebook page started getting spammed by angry Trump supporters leaving bad, fake reviews.

"I'm getting lambasted over a sandwich," Lavender told BuzzFeed Canada. "It's a joke, people, it was only ever meant to be a joke."

Some explicitly chided the shop for the Trump sandwich, while others disguised themselves as actual customers.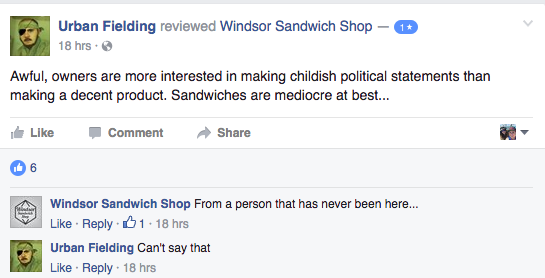 The fakes are pretty easy to spot, Lavender told BuzzFeed Canada.
"Clearly this 16 year old living in Texas did not just [come] in here for lunch today with his wife and kid," he said. "One person posted about how much he hated his beef and barley soup, and I've never served beef and barley soup."
Others are skeptical that Windsor sees as much tourism as the reviews would suggest.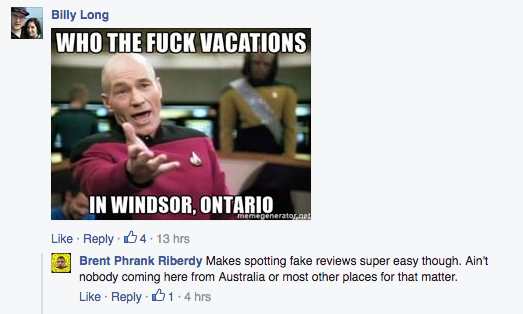 In any case, the slew of fake reviews have dragged down his previously stellar rating on Facebook. And there's little he can do.
"Facebook has basically has responded with, not the actual words, 'not my problem,' but they basically sent me a form response of how to deal with reviews," he said. "All the legit reviews of people who have actually been here are phenomenal."
Luckily for Lavender, his supporters are fighting back with 5-star reviews.

But despite everything, Lavender still thinks it's funny, and he has no regrets.
As a dual citizen, Lavender can vote in the U.S. election and he freely admits he's no fan of Trump. But he says his sandwich doesn't attack Trump's supporters and he's been nothing but "positive and cordial" through the ordeal.
"It was a joke, it was a sandwich, it was funny," he said. "Let it go."