This is Adam Turnball — he landed a very odd catch while fishing in Medicine Hat, Alberta, last weekend.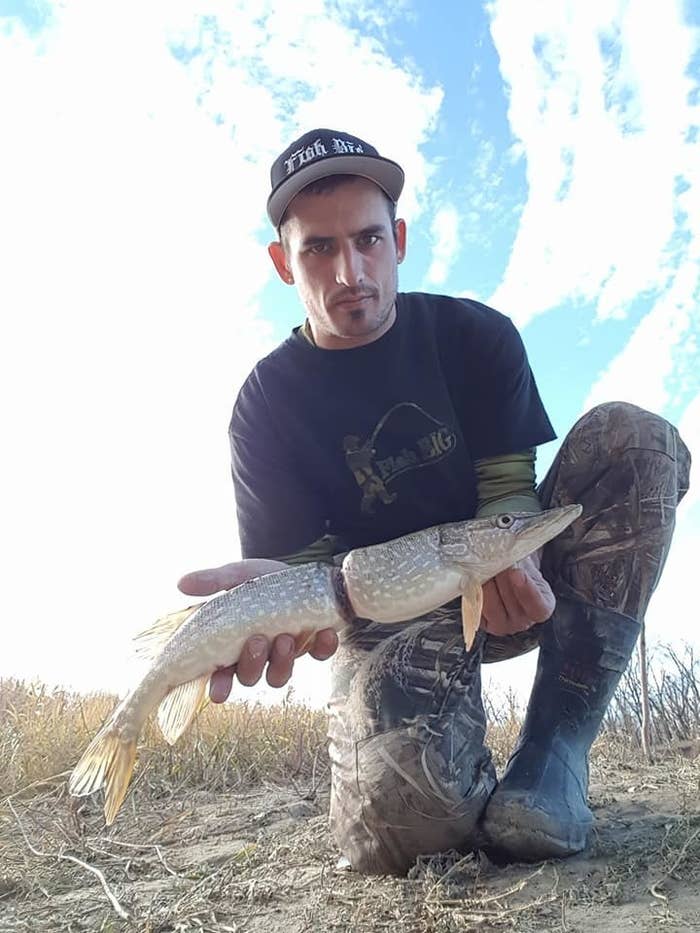 "When I first saw the fish coming in in the water, I thought it had been attacked by another fish."
He snipped the plastic off and it turned out to be a wrapper from a Powerade bottle.
Before letting it go back in the water, Turnball took some photos that he shared on Facebook. They've now gone viral, with more than 12,000 shares.
While he's surprised by the shares, he's glad people are talking about the harm litter can do.